Cheaha Mountain is the highest peak in Alabama.
At the highest point is Bunker Tower, a stone Civilian Conservation Corps building with an observation deck on top.
The CCC also constructed a road to Cheaha, but the road has been closed for years.
The old road is locally referred to as the "CC Road" and contains interesting, inaccessible ruins.
Near the peak is Bald Rock, which provides an impressive overlook of the surrounding region.
The entire area gives an impression of being at a much higher elevation than it actually is, in part because of the relatively low elevation to the west.
"Overcast short hike with Nala from State park. CCC did a nice job with tower and area. People were at primitive sites. Trail had interpretative signs to make it more of a sensory experience. Very muddy from previous weather. " —
lfrancois • Mar 10, 2022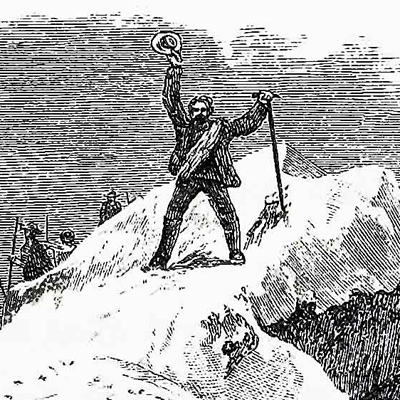 "The summit tower has some views but it's an easy high point to access. The drive was out of the way, but worth it. You have to pay to drive your car into the park and it's not far so you can walk; although you may still have to pay if that's the case too. I think it cost $6. One and done kind of summit for me. " —
mchikes • Aug 11, 2021
"Short walk from parking lot to peak. Have I been here before? Seems vaguely familiar, but still can't say for certain. The real memories of Cheaha Mountain are the many trails and vistas and overnight stays, not zipping in and out just to check this peak on some lists." —
davidensley • Apr 18, 2021
"After a delightful clear overnight at the State Park hotel near the summit, I woke up to a cloudy morning. It was a short distance so I hiked up the kids oriented Bigfoot Trail to the top. Explored the area around the Tower that wasn't open, tagged the highest point rock behind the building and set off for Bald Rock. Wouldn't you know it, about halfway it just poured. I retreated back down to my car and, soaking wet, drove over to the Bald Rock trailhead near the lodge. HP #2 on this trip." —
SteveM_StickMan • Jun 23, 2020
"Part of a 72 hour, 3000km, 5 state high point, 6 state blitz from Calgary to Nashville. Snow led to late arrival and unplanned bivy at Nashville airport to get rental car at 6am. Camped free near Pennsacola, Florida on Sunday night (65F). Hotel in Arkansas on Monday (30F). Cheaha and Britton Hill on Sunday. Driscol Mtn (and False Mtn) and Bonny and Clyde Memorial on Monday. Magazine and Woodall on Monday enroute to another bivy at Nashville airport (28F)." —
alexjoseph • Dec 2, 2018
"Hooray for Labor Day weekend! We flew into Atlanta from Vegas with the intention of bagging 9 new state highpoints and a couple National Park highpoints in 4 days. We accomplished that and then some!" —
Kevin • Sep 2, 2016
"Made it up to the summit just as it got dark. Park staff was just locking the door to the tower when I arrived but I've been up before and all I wanted to do was stand on the rock behind the building since it's the highest natural ground." —
StoneMan • Jul 1, 2016
"Spent a gorgeous warm summer night lounging in the pool, gazing at the stars and the distant city lights a few miles off. Had the whole peak campsite to myself and listened to the wind that night as I camped. Awoke to a warm and humid morning, had a great country breakfast at the lodge, and took off for the next peak rested, stuffed, and at peace." —
morrison.ryan.k • Jun 30, 2011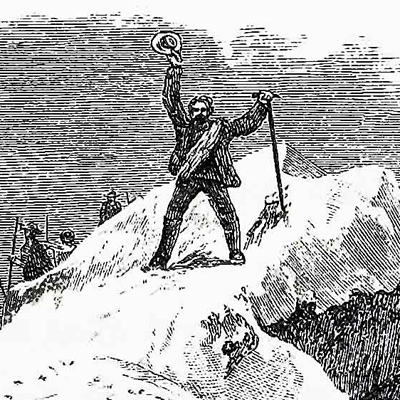 "Lovely high point. Make sure you stop at the Cheaha Mountain Restaurant. I was on a time crunch (had to get back to Atlanta) so I didn't eat there, but the views were awesome. High point has a tower built by the Civilian Conservation Corps. Great views from up top. Benchmark is in the middle of the stone walkway going into the tower. Nice bouldering on a few boulders to the west of the tower." —
edwandall • Oct 18, 2010

"When I drove to Cheaha that day, my sister-in-law, who has severe cerebral palsy and has lived in Anniston all her life, saw her first ever deer. She was enthralled with how beautiful it was. It made this one of the best days of my life too." —
barbaratraver • Aug 5, 1993
Awards
about