Street Mountain is one of the ADK 46ers within the High Peaks of New York's Adirondack Park.
Highest peak in the Street Range of the Adirondack Mountains.
Street's northeast ridge is Nye Mountain, a sub-4000 foot peak that is included in the ADK 46ers for historical reasons.
Though many climbers complain that Street is viewless, there is a fine view from a ledge a little beyond the summit sign. Street's companion, Nye Mt., lacks views however. Albert B. Street, for whom the mountain is named, was New York State librarian for many years.
40 summits • 9.0 mi • 2,475 ft gain • 6 hr 23 min
17 summits • 8.2 mi • 2,397 ft gain • 5 hr 34 min
4 summits • 10.6 mi • 1,899 ft gain • 5 hr 24 min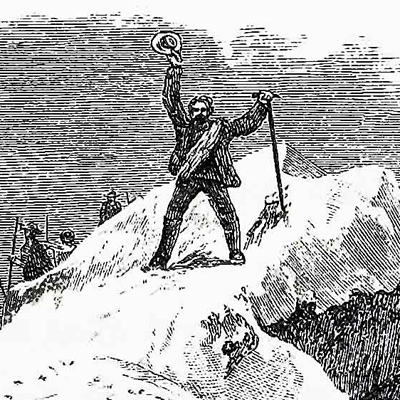 "Summited Street after Nye. Summited at 12:07 pm. Trail to both were in great shape. Snowed about 3" thru the hike. Snowshoes door to door. Some blow down but nothing that couldn't be navigated easily. Creek crossing was iced over and easy . I fell ill on the way out making what should have been a quick and relatively easy day a show of will power. " —
garyogden • Feb 26, 2023
"12/21/2021 Street and Nye Start time 6:55 a.m. Morning temperatures low 30's Loj to Indian Pass Brook frozen and fast paced IPB Water crossing: at regular cairn head not passable. Head upstream until the natural large boulder bridge (requires an initial leap of faith) then head back downstream to trail by meadow. Next log crossing frozen with snow and passable To Street/Nye intersection: frozen and consolidated snow with light fresh snow atop. All minor crossings navigable To Street and Nye intersection frozen snow and fresh powder snow minimal ice. Bare boot or micros sufficient, not sufficient coverage for shoes IMO. To Nye, packed snow, up to 1.5+ feet with side holes, stay center. Not enough coverage for shoes in most places but possible if you hate your gear. Street was not broke recently with 4-8" of powder on consolidated snow 1+ deep, soft edges, shoes safe bet but not 100% necessary (one climber led/broke with shoes) Return: temps rose into the 30's with lots of sun softening ice bridges on minor crossings and loosening up mud holes but spikes sufficient with no clumping. Aforementioned IPB crossing remained acceptable even with added meltwat..." —
davelaurenty • Dec 21, 2021
"Very close-to-the-earth trail; ascent followed an exposed rocky brook, making a wide open path up. Surprisingly low bug count given the trail. Not much by way of summit views, but there were a couple of lookouts along the way. A+ for enjoyment/mile." —
hunterjfrost • Aug 15, 2021
"I needed a calendar day, so Molly and I hiked Nye and Street. We got a ride in the morning to the ADK Loj, and we hiked up, hitting Nye first. Socked in today on both peaks. We came down and road walked back to South Meadows Rd. I now only have 1 calendar day left for July (which I will not get this year)." —
newenglandwarrior • Jul 13, 2021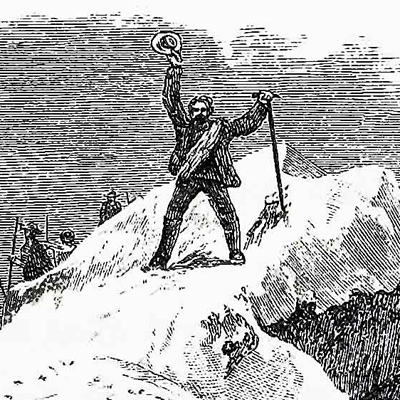 "Snowy trail, minimal ice. A few steep climbs, but overall pretty gradual. Wooded summit but peaks looking SW towards Algonquin on your way up. A good lookout at the summit, quick walk down SW." —
gregoryskiba • Jan 9, 2021
"Visited the summits of Street and Nye with Tom and Kathryn to get peaks #40 and 41 toward her 46. Even better weather today than yesterday when we did the Seward range. Again numerous other hikers out on peaks that usually don't end up on anybody "fun" list. Despite recent rains the key water crossing, Indian Pass Brook, was not a problem as there were plenty of rock hopping routes to cross. During our snack break at the junction of the two HPs two groups asked us if we had trouble with the main HP, nope, both had started in wee hour darkness in order to be on top at sunrise. They both struggled with the water crossing and re-finding the HP. With Fall leaf drop the HP is probably one of the easiest to lose in the 46. We enjoyed the peekaboo view from Street over to the MacIntyre range then better yet, despite the usual consensus, a rocky outcropping on Nye just below the summit allows for a grand view of the peaks." —
Nimblefoot • Oct 4, 2020
"From adk loj, began before 6 to beat the heat and hopefully thunderstorms. Was an easy climb, bugs were swarming but not biting unless you stopped for too long. Went out to Street first then to Nye." —
bbergman • Jun 20, 2020
"A nice pleasant overcast day to do two peaks that fall a bit short in terms of great views. The recent high water has receded quite a bit over the last couple of days yet one broad stream crossing was a little challenging but not terrible. A loop of Heart lake to finish the day. " —
Nimblefoot • Oct 25, 2019
"Last-minute decision to hike Street and Nye. Original plan was to do the Seward Range but when I set up camp last night at Lake Harris I realized I had- in a sleepy post-work stupor- forgotten my hiking boots at home! Ended up driving an hour north first thing in the morning for a emergency pair of trail runners at The Mountaineer in Keene, then headed up to the Loj for a closer and smaller hike. It ended up being too small of hike, though, so I added some additional walking and peakbagging. " —
wacbravo • Aug 24, 2019
"Rainy day in the shadow of Heart Lake. Really enjoyed this trip. Trail wasn't really difficult or hard to follow. Got a great picture of sunbeams through the trees after the rain." —
JMindlin12463 • Aug 19, 2019
Awards
about