Mount San Antonio, also known as Mount Baldy, is the highest peak in the San Gabriel Mountains, and the highest point in Los Angeles County.
Mount San Antonio's sometimes snow-capped peaks are visible on clear days and dominate the view of the Los Angeles skyline.
Also called Mount Baldy because of, as you can guess, its bald, treeless summit.
Currently home to the Mount Baldy Ski Lifts, the closest ski resort to Los Angeles.
Hiking trails access the summit from 3 sides of the mountain. The "Baldy Bowl" is popular with mountaineers; sections of the Bowl are steep with slopes of 45° to 50°.
"Originally attempted to summit via Devil's Backbone but was turned around at Baldy Notch. Second attempt via Register Ridge loop with a descent on Mount Baldy trail. Missed the trailhead up to Register Ridge and went to summit via the Mount Baldy trail. Mistakenly thought the elevation profile was easier on Register Ridge trail. Realized Cory Hoo couldn't get down with the equipment he had. We had to call emergency services. Helicopter couldn't hoist due to wind. Ground team retrieved us and we went down Register Ridge with better gear." —
Domtron • Feb 19, 2023
"Skinned up the West Ridge, skied down the Main Bowl. Warm day. An incredibly awesome Baldy groomer stopped us on the way down the Baldy road asking if we wanted a ride back down to the gate in the bed of his pickup truck. The answer was of course YES! Thank you! " —
danishclimber • Feb 4, 2023
"Great day skiing Mount Baldy chute - snow was hard crust until 10am, softer after that. Hiked 2/3 of the way up to the ski hut, then skinned to half way up the bowl, frontpointed to the top of the chute. The very summit was a little icy, but the descent was very pleasant. Skied down to 1/3 of the way past the hut and hiked back down from there. Back in LA for lunch with the family. Couldn't think of a better day." —
danishclimber • Jan 28, 2023
"The last of the three saints, Mt Baldy was the easiest peak to climb. But after yesterdays sufferfest on San Jacinto the climb to Baldy felt hard. I could tell that my body needs a rest, but having the crew around I was able to just cruise through the whole loop. What a 3 day journey!" —
nandorszotak • Sep 25, 2022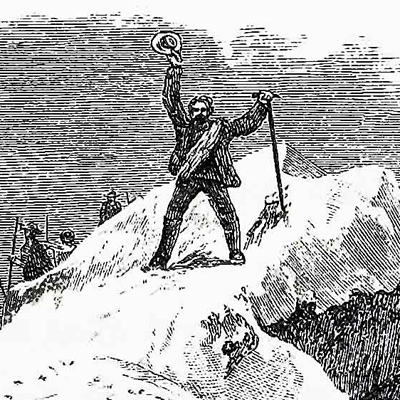 "This hike was very nice. I started at 5 AM at the Manker Flats TH. Then I hiked up the trail called the Ski Hut Trail. Then ascended the Register Ridge Trail. Then we ascend up the switchbacks to the junction with the Devil's Backbone Trail. Then we summited Mt Harwood, then descended the Mt Harwood Trail. Then turned right to Mt San Antonio. EAte on the summit then continued to West Baldy, then went back up to Baldy then climbed to Dawson Peak. Then went down Ski Hut Trail down to the creek, which we washed up in. We also visited the Ski Hut then went down. The TH at this time was so hot (90-95 F)" —
lc4441 • Jul 20, 2022
"Took the Devil's Backbone Trail to Harwood and Baldy, then the short hike over to West Baldy before heading back down the same way. Saw lots of bighorn sheep up there around the peaks, really cool. Great day for hiking." —
jodola • Jun 28, 2022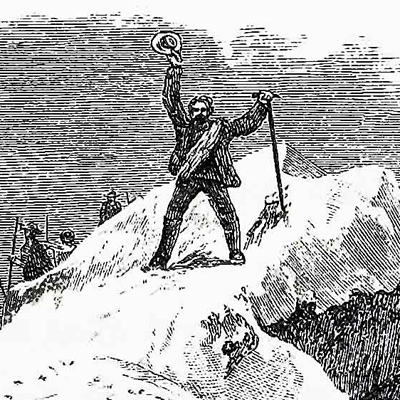 "A nice hike to all of the peaks mentioned (Mt San Antonio, West Baldy, Mt Harwood). Used Register Ridge to summit. Started at Manker Flats at 6AM and ended at Manker Flats at 1PM. Passed San Antonio Falls, didn't visit. Some snow left, but not a lot. Beautiful views from every corner of this hike!! Video: https://youtu.be/YunJsrd-WS8" —
lc4441 • Jun 19, 2022
"I started at 8 am at Manker Flats. I hiked on the paved road till it turned into gravel. I followed the gravel part up to Baldy Notch. There I found some snow but not a lot. I crossed a bit of snow to get to the start of the Devil's Backbone Trail. The snow was getting thicker the farther I went. I climbed Mt Harwood on the way to Baldy because I chose the wrong route. I took the switchbacks to the summit of Baldy. There was a ton of people on the summit. I hiked down the Ski Hut/ Baldy Bowl Tr. The pines were getting thicker the farther I went down. " —
lcnguyen • May 2, 2021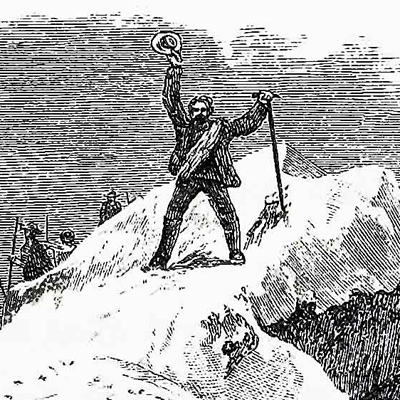 "Great hike for number 17 of round two of the 2020 SoCal Six (18) Pack of Peaks Challenge. Started in Baldy Village and hiked up the Bear Canyon Trail to the summit and back. About 6.5 miles one way with 5433 in total elevation gain." —
Philip-Yoho • Aug 22, 2020
"May 30, 2020. Parked across from the Baldy Trout Ponds and hiked up the Bear Canyon Trail to Mount Baldy, then took Devils Backbone Trail over to the Three T's Trail. Summit all three T's and came down Ice House Canyon. Hiked back down the road to my car. Very windy, over 50 mph winds on the exposed parts of the trails, even though the mountain weather forecast was only 20 mph. 21.8 miles and 8,035 feet of elevation gain. 10 hours and 51 minutes on the trail. " —
runningvegan • May 30, 2020
Awards
about