Half Dome is a massively famous, famously massive granite dome in Yosemite National Park at the eastern end of Yosemite Valley -- possibly Yosemite's most familiar sight.
The granite crest rises more than 4,737 ft above the Yosemite Valley floor.
Thousands of hikers reach the broad flat top of Half Dome each year by following an 8.5 mile trail from the valley floor. The trail climbs past Vernal and Nevada Falls and then then with the aid of a pair of steel cables dramatically ascends the final pitch up the peak's steep, smooth granite east face.
In past years, as many as 1,000 hikers per day have sometimes climbed the cable route on a summer weekend and about 50,000 hikers climb it every year.
In January, 2010, the National Park Service announced that permits will be required to hike the cable route on Fridays, Saturdays, Sundays and federal holidays. The park service cited safety concerns and increased crowding on the route as reasons for the new regulations.
"Hiked up on our final day of the JMT nobo. We were camped near the junction so started around sunrise and reached the cables well before crowds arrived. There was only one other person on the cables above us, and he was an awesome guy. So much fun climbing up there, hung out at the top for nearly an hour enjoying the incredible views of Yosemite on a beautiful clear morning." —
jodola • Aug 26, 2021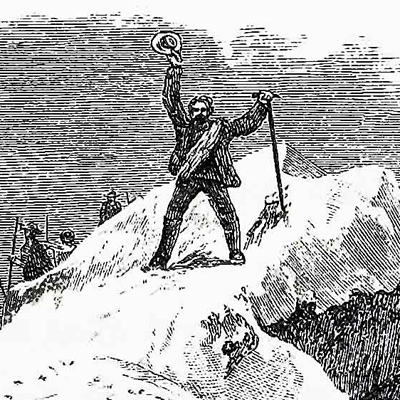 "A lovely trip up Half Dome. The Mist Trail is gorgeous going up. It's a bit of a slog after Little Yosemite Valley without much to see. The cables are a fun adventure, but not as hard as you might imagine. I think most fit teens or adults could make it up and down unless they're acrophobic." —
sareine • Jun 20, 2020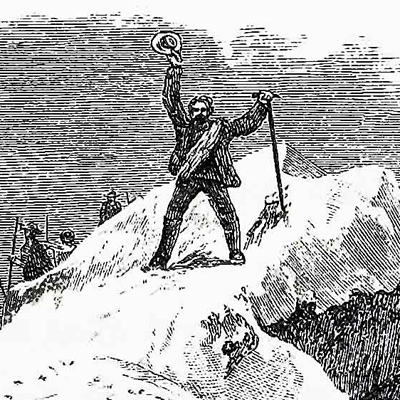 "A long day but great adventure. We got to the Snake Dike Start early but were the third party in line. Amazing climb although I would agree with most that it was a bit run out." —
Birddog • Oct 8, 2019
"My first time in Yosemite! Started my watch in Curry Village. Hiked Mist Trail going there and took the JMT going back. 18 miles and 5,249 feet of elevation gain. Started at 6 am and got to the sub-Dome at 10:30 am and it took about 25 minutes to get up the cables and about 25 minutes to get back down the cables. What a blast! August 10, 2019. " —
runningvegan • Aug 10, 2019
"Left 5AM with a group of 11 hikers. Reached the base of Half Dome around 12 noon. Climbed the cables to the top. Was on top of Half Dome for ~ 10 minutes when thunderclouds appeared and coaxed us down. Still worth it." —
wim-de-groot • Sep 4, 2018
"Another go at Half Dome as part of a southbound JMT. Climbing by sunrise and had the mountain practically to ourselves this time. Really hoping to Snake Dyke this one next time." —
JustinB • Jul 24, 2018
"California. Came from Tenaya Lake and passed Clouds Rest. We did not have permit but got very lucky. A group of 5 russians from LA had a regular permit for 6, one of their friends got way behind and they did not want to wait for her. We both could accompany them. :-) Cables were steeper than I thought! Squirrels at the top. Foggy because of forest fires." —
Pieter • Aug 27, 2017
"Climbed the 5.7 R pitch up snake dike then the 1000 ft scramble to the top with Nate Kemp and ClimberSteve. Went down the cables that are currently down with a via ferrata style setup then took the long 12 or so mile hike back to the valley. Started 3:15 am finished in time for beer at the valley 9:50pm" —
wmitchell • May 19, 2017
"A hike as designed by Walt Disney. Too much beauty to take in and way to much to describe here. Hit the trail by headlamp at 5:30 on a weekday and I was not alone by any means. Worth it as the scariest thing on the cables are the other people. Cannot wait to do it again." —
JustinB • Sep 20, 2016
"Started from Happy Isles Trailhead ~6:00am reached subdome ~noon and summit ~1:00pm. Returned to trailhead ~8:10pm for overall longer than 14 hours. Watched rattlesnake eating squirrel for more than 10 minutes. " —
keung • Jul 4, 2016
Awards
about