Highest peak
Mount Mansfield
4,393 ft / 1,338 m
Most prominent peak
Mount Mansfield
3,633 ft / 1,107 m prom
Most summited peak
Mount Mansfield
346 summits
Most difficult peak
Camel's Hump
Class 1
Difficulty breakdown
Class 1/2 2 peaks
Stand atop the alpine landscape of the highest peak in Vermont, Mount Mansfield 4,393 ft
Camp out in the many excellent shelters along the length -- and celebrate the occasional 4-walled cabin
Experience Long Trail culture -- stories in shelter logs, gossip running up and down the trail, and most importantly discovering your own trailname
Character build as the rough terrain, constant vertical up-and-down, and the occasional deluge of rain (summer) challenges you
If you choose to thru-hike it, northbound is recommended. Nothing can beat the thrill of making it to the US-Canada border swath -- you did it! Time for McDonald's!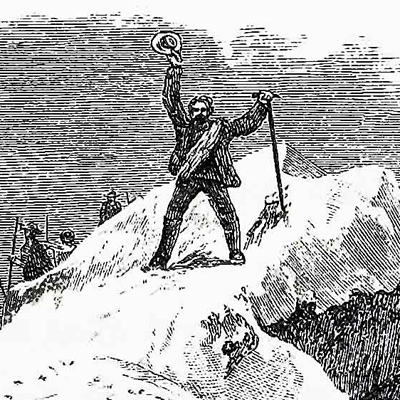 "Rain, sleet, and snowy day. Low 30's, light wind. Started at Rte 9 Long Trail trailhead, no other cars in the lot. Fresh few inches of packing snow on the trail, we set new tracks. Steep incline for the first mile, fairly gradual for the rest. Only real view was by the power lines 2 miles in, wooded summit half a mile after the view, which was partially blocked by the fog. Rain sleet on the way up, stopped for the way back. Overall, 5 miles in 2.5 hours, 1650 ft elevation gain. " —
gregoryskiba • Jan 9, 2022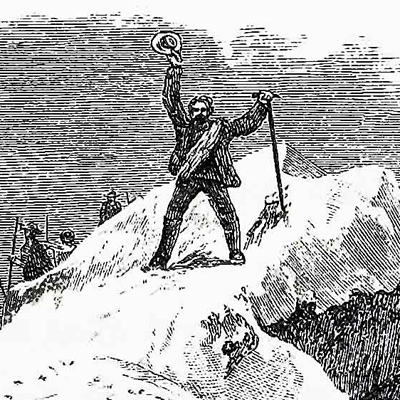 "High 30's, foggy and light rain. Parked across the street from trailhead, big parking lot. Steep steps to start for the first half mile but flat/gradual for the mile afterwards to the summit. Small patches of ice, no spikes needed. Fog at the summit so no views unfortunately. Sign at the summit had a log with stories from hikers. Out and back was 3.5 miles in 1:45 hours, 1135 elevation gain." —
gregoryskiba • Jan 2, 2022
"Pretty nice partly cloudy day in Stowe, but the chin was shrouded in fog with no views. Trail was kind of wet with some mud. We did have some views on the way up before getting to the summit scramble which was really fun." —
jodola • Oct 1, 2021
"Went up Long Trail south. Even in the AM, the forest was very steamy, humid and hot. Although it was around 80 deg. It felt oppressive. Really slowed that last mile. Love the scrambles near the summit. Hazy on the summit, but still good views. Lots of walkers from the gondola ride milling around. Profanity down to the lodge and Long Trail down. " —
Alohabuffy • Aug 21, 2021
"This is 41! No views, pelted with wind and rain, but it's always about seeing through to beauty in not so ideal conditions, today on the tallest point in Vermont. This finishes my Vermont 4000 footers. Hoping the next 41 trips around the sun are just as adventurous. Anyhow, enjoy the photos of rainclouds and rocks. " —
scottturner • Jul 16, 2021