Mount Monadnock is the most prominent New England mountain peak south of the White Mountains and east of the Massachusetts Berkshires.
Has long been known as one of the most frequently climbed mountains in the world, perhaps 2nd only to Mount Fuji in Japan.
Nearly 1,000 feet higher than any mountain peak within 30 miles and rises 2,000 feet above the surrounding landscape.
The term "monadnock" has come to be used by American geologists to describe any isolated mountain formed from the exposure of a harder rock as a result of the erosion of a softer rock that once surrounded it.
Monadnock's bare, isolated, and rocky summit provides expansive views. Fires set by early settlers in the 1800s denuded the mountain above 2000 ft.
A network of hiking trails ascend the mountain, including the 110-mile Metacomet-Monadnock Trail and the 50-mile Monadnock-Sunapee Greenway.
Henry David Thoreau described Monadnock as his favorite mountain.
"Headed up the Halfway House road, no sun today. Had to put the spikes on for the bottom half of the White Arrow trail. Its pretty much an icy mess. However the top half was ice and snow free. The usual 30 to 35 with gusts up to 40 mph wind at the summit. Avoided the icy mess going down by taking the Side Foot trail." —
Alohabuffy • Feb 19, 2023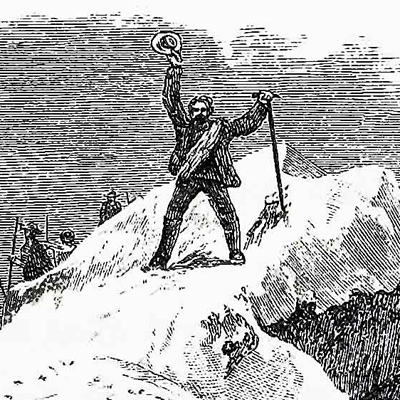 "Crazy wind, fogged out upon getting above tree line. Hit the summit just before moderate/heavy rain began. Had to use extreme caution coming down White Cross due to solo hike." —
ThatNEHiker • Sep 22, 2021
"Foggy and windy at the top, so much so that i left after only a few minutes. Climbers from long ago carved their names on the summit. It would have been nice to look at more of them had the weather been nicer." —
danielmartin • Jul 4, 2021
"We ended up summiting 3 times, would recommend monte rose to Dublin to summit to townline to bald rock to only summit twice. Townline and Dublin are a bit obscure and unmarked." —
stephanierandall • Nov 21, 2020
"We went up the Dublin trail, which is a very good route. Varied terrain, moderate climb, nice views northerly. Cloudy sadly, and as usual a stiff wind on top and about 200 ppl too." —
Alohabuffy • Oct 25, 2020
"Nice hike up Monadnock! Took the white dot trail up to summit! Was fun running in to other hikers I knew. Then took Pumpelly down to Red dot and Birchtoft to do pond loop back to main parking lot!" —
blackwolf_03278 • Apr 29, 2019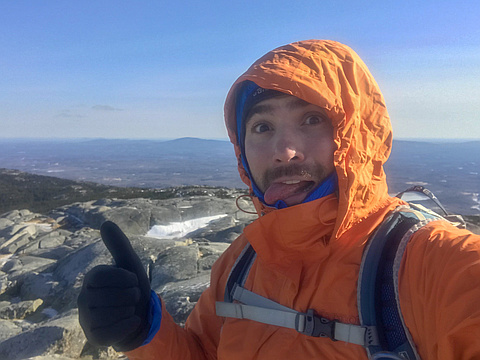 "Climbed up Mount Monadnock and visited the four sub-peaks surround it. Nice big loop hike with plenty of variety and tons of ice. From Bald Rock, Cliff Walk > White Arrow Trail to Summit. Hit the Modadnock Summit at a great time and had the top of the most climbed peak in the US all to myself!!!" —
wacbravo • Jan 26, 2019
"Went up the Dublin trail in the morning. Lots of wet spots due to recent rains. Nice sunny day but the usual high winds at the summit. Passed lots of people coming up the trail as we descended." —
Alohabuffy • Oct 28, 2017
"Crested the Grand Monadnock peak 3 times on my way to completing the Monadnock 5 Peak Challenge (8.15 miles). Then I drove to nearby Pack Monadnock and completed all 3 Peaks there (7.5 miles). I called it the 1 Day / Monadnock 8 Peak Challenge. " —
garydavidsonruns • Jul 16, 2017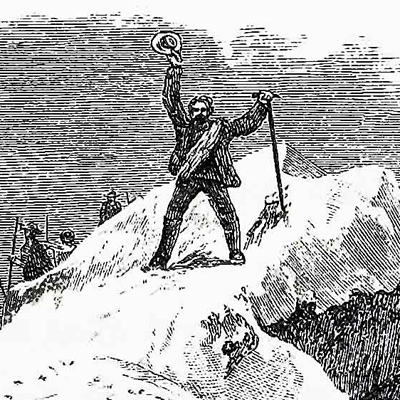 "My favorite winter hike I've done so far. There's several steeper sections before it levels out closer to the summit, and these steeper sections were all ice-covered rocks, so traction was a must here. Once you start approaching the summit it gets real exposed and steep at some parts, everything absolutely riddled with ice. A bunch people, at least during the day I was there, turned around once they reached this final rocky part since it was so steep and icy. There were also just as many people sprinting up and down the mountain like it was nothing, so I guess it all comes with experience. The top is more of the same, with icy rocks everywhere, but a lot of fun with the right gear, plus an incredible view." —
idnasyarrel • Feb 5, 2017
Awards
about