Mount Elbrus is the highest mountain in Europe and one of the Seven Summits.
It is an inactive volcano located in the western Caucasus mountain range in Russia near the border of Georgia.
Mount Elbrus has two summits; the west summit is slightly higher than the east summit.
By far the most popular route to the summit is the Standard Route via the south face. It is the easiest, safest and fastest on account of a cable car and chairlift system which operates from about 9am till 3pm. The route starts at the Barrels Hut at 3900 m and climbs to the Diesel Hut at 4157 m. From the hut, it climbs past the Pashtuhova Rocks to the saddle between the two peaks and on to the West summit. Starting for the summit at about 2am from the Diesel Hut should allow just enough time to get back down to the chairlift before it closes.
A longer ascent via the Kiukurtliu Route starts from below the cable-way Mir station and heads west over glacier slopes towards the Khotiutau pass.
Climbing Elbrus from other directions is a tougher proposition because of lack of permanent high facilities.
Skiing from the summit of Elbrus is also very popular.
1 summit • 15.5 km • 1,775 m gain • 13 hr 50 min
1 summit • 6.3 km • 1,576 m gain • 10 hr 3 min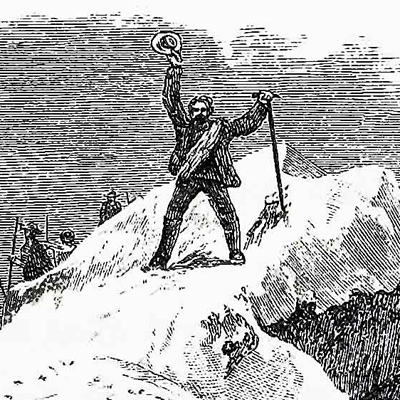 "Summited on Sat July 21 at 7 in the morning. Clear blue sky, few clouds. 8 day tour with Elbrus tours. Stayed in the hut on 3800 meters. Acclimatisation tour up to 4700m. Summit day was unforgettable. " —
niklasbennwik • Jul 20, 2018
"Perfect weather for acclimatization hikes but had cloud cover for most of the summit day. Did an 8 day guided trip with Pilgrim Tours, which was a very professional company. Stayed in Cheget village to start and did an acclimatization hike up Mt. Cheget on day 2. Took lifts to the Barrels camp (~12,500ft) on day 3 from which we did an additional acclimatization hike to Pastukhov rocks (~15,500ft). Day 4 was rest day prior to summiting on day 5. On summit day we took a snow cat up to Pastukhov rocks before starting out as the 6000ft in elevation gain would have been difficult/impossible given the deep snow drifts. Descended on day 6 and spent remaining days going to a Russian bath house, eating, and doing hikes in nearby valleys." —
Timberwolf • May 27, 2014
"Me and my friend Miki did Elbrus climb in 7 days. We did very good acclimatization and we were in good shape. The weather was changing all the time but on the summit day was perfect! When I went down I was all burned on my face and because of the not fit sun glasses i was blind some hours! " —
FilipVasileski • Jul 16, 2012
"Our team of nine all successfully summited yesterday, Saturday, 7 August, 2010, at approximate 11:15 a.m. Cold winds were experienced up to the saddle but clouds and winds abated for perfect blue skies upon summiting, where the temperature was warmer. The team is elated. We have now descended back to Azau for much needed showers and beers." —
waXology • Aug 7, 2010
"Climbed with the Kansas City Climbing Club just after the fall of the Soviet Union. We climbed the entire mountain. We did not use the cable car on the way up, but we did use it to go down." —
Stewy • Aug 9, 1992
Awards
about