Includes the hills of Scotland between 2,000 and 2,499 ft high with at least 150 m prominence. Although of lower height, this challenge is more wide-ranging than the Munros as it includes many peaks in Southern Scotland as well as on a greater selection of Scottish islands. Co-created by Fiona Torbet (née Graham) and Alan Dawson (Fiona Torbet had created a similar challenge to Alan Dawson's but, as the latter's was more accurate, she agreed to amalgamating their work) and named in her memory. The natural next challenge to tackle after the Corbetts. Maintained on peakery by member Mark Trengove.
Highest peak
Beinn Talaidh
2,499 ft / 761 m
Most prominent peak
Sgurr na Coinnich
2,342 ft / 714 m prom
Most summited peak
Tinto
36 summits
Most difficult peak
no info yet
Difficulty breakdown
no info yet
Take on a big classic Scottish hill challenge that will lead you over the length and breadth of the Scottish mainland, and a much wider variety of islands than for the Munros and Corbetts.
Visit such iconic Scottish hills as Suilven, Stac Pollaidh, Ben Venue and the Pap of Glencoe.
Rack up more distance and metres of ascent than climbing all the Munros.
Some scrambling ability is needed on a few of the hills, but only Stac Pollaidh is best climbed with a rope.
"Summits today: GLAS BHEINN 729m Hump, Simm CREAG NA H-IOLAIRE 706m Simm SGURR A'GHARAIDH 732m Marilyn, Graham, Simm Start 1130 + Finish 1635 = 5h05, 13.3km, 860m ascent Non guidebook route exploring the craggy rugged side of the Gharaidh/Glas Bheinn massif taking advantage of the newish hydro track up from Tullich. Crossed over to the left bank of the burn before the dam to follow electricity pylons (count 10 of them on the west side)) to the foot of the Sgurr a'Gharaidh ENE ridge (which is the steep rocky profile you see from the road. A crag by a lone fence post marks the start of the ridge. Found a line beginning over to the right to scramble up 'Post Crag' using heathery gullies and ledges but can't recommend due too much vegetation. So avoid Post Crag on the Lochcarron side since further north the cliffs only get taller and steeper. A second crag of dark rock further up I skirted to the left. Many many deer on this hill and on a few occasions I found deer tracks useful in signposting safe routes winding up and down through the various crags and cliffs today. A golden eagle wheeled away overhead as I neared the summit plateau. On top I first visited the decaying stone ..." —
davidb • Jul 3, 2021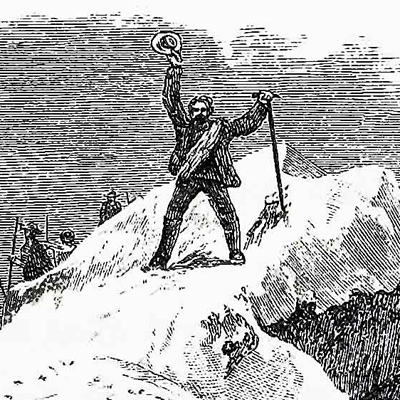 "Solo. From the parking area a little east of the high point of Bealach Udal. Followed something of a path northwards up the lower slopes of Sgùrr na Coinich, crossing and recrossing a burn. Path starts at start of track to mast but the start is not obvious. On to the lochan and the summit. I was now above the clouds that stretched westwards which gave a magical view of the Cuillin tops poking their heads above the clouds. The view eastwards of the cloud-free mainland peaks was equally impressive. Back same way. By this ascent I have completed all the P600m peaks in UK and IOM. A fantastic day." —
peter43 • Jun 29, 2021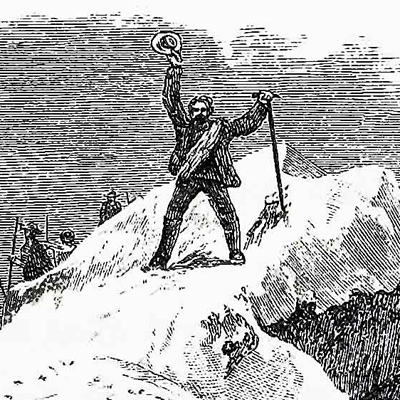 "Solo. From the road-end in Ettrick Dale followed the track through the forest and then open ground to Bodesbeck Law. Easy ridge to Nowtrig Head, Mid Rig, Bell Craig, Andrewhinney Hill and Herman Law. Descent to road at Brockhoperig. A kind farmer gave me a lift shortly after I had set off to walk back up the road to the car. A beautiful summer day." —
peter43 • Jun 22, 2021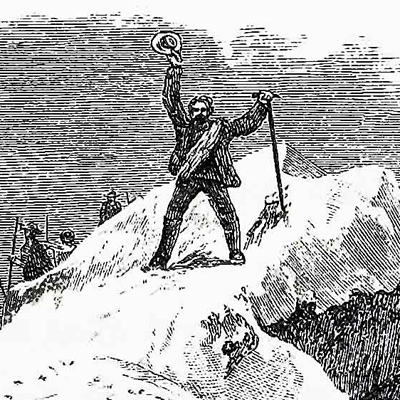 "Solo. From Black Loch car park. Followed track/mountain bike trail round black loch and up to a point N of Poultrybuie Hill where I made short side trip to include this hill. Continued northwards on track , hoping to find a stile to get over the fence and ascend Millfore. Couldn't find stile so climbed over fence (topped with barbed wire). High up joined path coming up via Kirkloch. From Millfore went out to SW Top and back to join the Kirkloch path for the descent. No barbed wire on the fence that needs to be crossed on this route so my outward route was a mistake, really. A beautiful sunny day." —
peter43 • May 31, 2021
"From Strathcarron Station, using the grit track up Glen Taodail to a bridge, then the stalkers' path up to Loch nan Creadha. Then rough pathless hiking over a series of dips and rises, and up between two sets of crags to the summit. Return by outward route. Solo. Evening hike in good weather, with a fresh ENE wind. Red deer; golden eagle." —
marktrengove2 • May 22, 2021