Pico de Orizaba is a stratovolcano, the highest mountain in Mexico, and the 3rd highest in North America.
Located in the eastern end of the Trans-Mexican Volcanic Belt, on the border between the states of Veracruz and Puebla.
Currently dormant but not extinct; the last eruptions occurred in 1687.
2nd most prominent volcanic peak in the world after Africa's Mount Kilimanjaro.
Ranked 7th in the world in topographic prominence.
One of three volcanoes that contain permanent snow and glaciers in Mexico.
The summit and its surrounding foothills are part of a national park.
Many routes for approaching and climbing the volcano.
"Left camp at 1am under clear skies and warmer than expected temps. Quite a few fellow climbers heading for the mountain, but it was a Saturday… The labyrinth was truly a maze and I was thankful we had a local guide. Once we hit the glacier it was still 3.5 hours to get up the slippery devil. Hit summit at 9, what views!" —
oregon-mt-goat • Feb 19, 2022
"Me and my partner had the hut to ourselves and woke up at 1am and were hiking by 1:40. The first part of the hike went well and we were at the Jampa glacier by around 4:45. The wind was howling as we started climbing and my fingers and toes were going numb from the cold. At that time I had a bit of a spell and started to feel ill. I could hear the sound of eggs sizzling around my head as I started to sweat and feel hot. We made the decision to descend to the bottom of the glacier and wait for the sun to rise and reevaluate my condition after some rest. We anxiously waited for the sun as we paced and stomped our feet to try to keep warm, noticing our water had frozen almost completely solid. As the sun finally rose I decided I was feeling much better and we started up again this time much slower and deliberate paying more attention to our breathing. The glacier turned out to be much higher than it looked from the base and seemed to go on and on. We reached the summit around 9:45 or so in howling winds and were amazed at the size of the caldera. We made it back to the hut around 1:30." —
Yosemike • Mar 16, 2012
"Easily my greatest summit to date. Started from the Piedra Grand Hut at 2AM with Roberto "Oso" Rodriguez and Haviare of Orizaba Mountain Guides along with two other climbers, Steven and Jonathan Yarak. We reached the base of the Jamapa Glacier at 5AM at 16,000 feet with plenty of moonlight lighting the way. The sun rose as we were near 17,000 feet and we roped up as the final 1,500 were by far the hardest and steepest, with reported pitches of 60 degrees in some spots! Summited at 9AM taking 7 hours total. I'm not sure I'll ever find a more spectacular caldera, or such great people to climb with. We roasted on the way down and were back to the hut around 1PM. Orizaba Mountain Guides were spectacular the entire trip and went above and beyond for us every step of the way." —
Christopher • Mar 13, 2012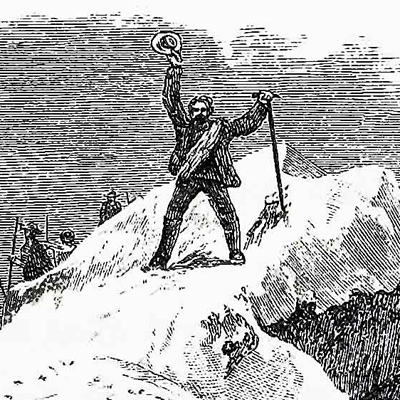 "The trip that got me dreaming of big mountains. Guided by Alpenglow Expeditions we slugged up a glacier that just went on forever and forever. It was the coldest winter in Mexico in decades, the wind was something fierce. I was so tired descending I was practically falling asleep while walking." —
paperpanther • Dec 5, 2009
"Got to the Piedra Grande hut at 6 pm on Friday. Reached the summit via the Jamapa glacier Saturday at 07:15 am from the Piedra Grande hut in 4,5 hrs in excellent conditions. Spent two hours at the top, then took my time to get back. A nice climb, felt great." —
ncst • Nov 21, 2009
Awards
about