Wildspitze is the highest mountain in the Ötztal Alps and the 2nd highest mountain in Austria after the Großglockner.
The large number of glaciers and relatively easy routes make it popular with ice climbers and ski tourers.
Has twin peaks, with a rocky south summit (the higher) and a firn-covered north summit.
The 50° north face is popular with ice climbers.
"The Wildspitze climb was the climax of 6 my day mountaineering training with 4 guys from the Netherlands, led by the great Sepp. After a blizzard like weather pattern, we had 3 days of brilliant sunshine. Sadly, clouds were really stubborn the day we climbed Wildspitze. The summit was a complete whiteout, even after we waited for 30 minutes. Just 1 hour after we descended the peak was completely visible, sticking it's tongue out on me ;) Photo1: I am the guy with the weird hat. Looks strange, but I was the only person not suffering from severe sunburn :) Photo2: Wildspitze seen from the path between Hochjoch Hospiz and the Vernagthütte 3 days later. " —
nwpwillems • Jun 26, 2010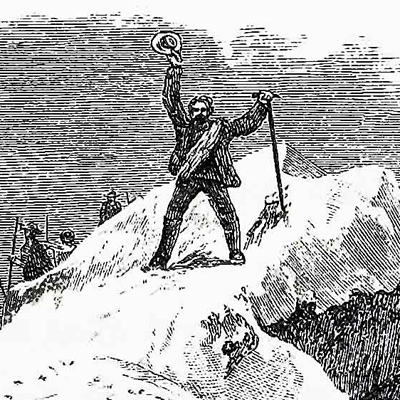 "Leading HF Holidays hut to hut tour. We left Breslauer Hütte at 08:20 via normal route to Wldspitze. Roped up below final slopes of Mitterkarferner. Reached cross of Wildspitze (3772m) at 11:20 and main summit* (3774m) at 11:35. Weather good, but cold. Many parties about, but most contented with reaching cross. Descended NW ridge, and then by outward route to Breslauer Hütte, arriving at 14:05. *Note added in 2018: This main summit (North Peak) is glaciated and has shrunk in height so it is no longer the highest point. The highest point is now the summit with the cross (South Peak), which is rocky." —
peter43 • Aug 19, 1985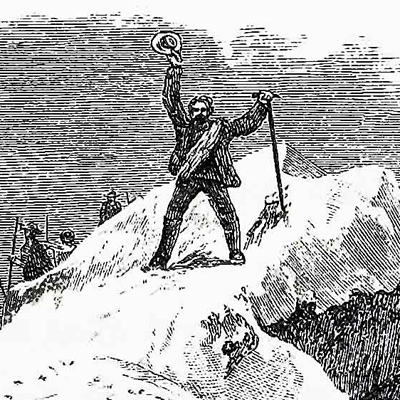 "Leading Cairngorm Club meet. Walked up to Breslauer Hütte from vent for the night. Normal route to Wildspitze Sud-Gipfel. Along narrow ridge to Nord-Gipfel and down steep ridge to NW. Across glacier to join outward route for return to Hut. Early rain cleared to give the perfect day." —
peter43 • Jul 24, 1984
Awards
about