Wildcat Mountain's D Peak is a 4000-footer northern New Hampshire.
The Wildcat Mountain Ski Area has lifts up to the D summit.
Part of the Carter-Moriah Range of the White Mountains on the east side of Pinkham Notch.
Faces Carter Dome across Carter Notch to the northeast and Mount Washington across Pinkham Notch to the west.
Has five summits: A, B, C, D, and E Ñ along Wildcat Ridge, which curves 2 miles to the south and west. Only A and D are included in the official list of 4000 footers due to the 200 ft prominence criterion.
"Hot day in the Wildcats. Headed up Wildcat Ridge to E first, made our way over to A, then back to D. Made our way down Wildcat Ski Area and walked back to Pinkham Notch Lodge." —
Alohabuffy • May 31, 2023
"A Wildcat Carter traverse with the girlfriend picking me up on the Imp Face Tr. Beautiful day out with a chilly wind. Felt great going up the Wildcat Ridge Tr out of Pinkham Notch. Also got to visit Mt Hight and Imp Face. Gridded out 3 peaks of the 5 today. 15.4 miles" —
newenglandwarrior • Jul 28, 2021
"12-27-20. Climbed the Wildcats (A,B,C,D) with Cam, Jade, Christian, Nate and Frank P. Temps were high teens to mid twenties throughout the day. Clouds faces way to blue sky once we reached the summit(s). Ice and snow, which required micro spikes. Hitting the trail at 0800 hrs was a must to complete all four peaks prior to sunset which gave plenty of time for rests, lunch and just enjoying each other company. " —
Audette207 • Dec 27, 2020
"Fantastic weather day to climb up Polecat on the ski slopes and run across the ridge and back. Warm and sunny, can't beat that lookout from Wildcat A, down into Carter Notch, spectacular." —
Alohabuffy • Feb 24, 2020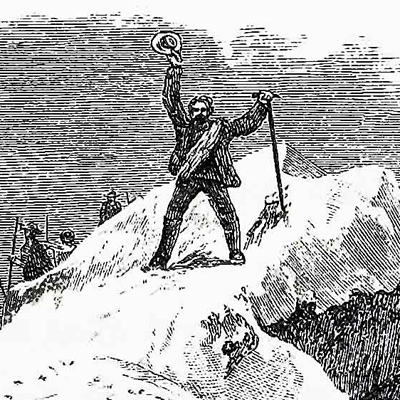 "Up Wildcat Ridge Tr from Pinkham notch. Terrible breaking trail entire way and super steep! Butt slid back down Polecat and walked on Route 16 back to the car at Pinkham Notch VC." —
mikeinfantino • Feb 15, 2020
"Hiked with Snickers again. We did a car spot. We went up 19 Mile Brook Tr, then up to A peak first. We then headed over to D peak, then down Polecat Ski Tr. No views from the summits today. We were socked in. We had views further down the ski trail. " —
newenglandwarrior • Jan 14, 2020
"Polecat Trail up to Wildcat D. Then over to A peak via Wildcat Ridge Trail. Crossed over C and B peaks but those are not marked. On the way back down Polecat had an encounter with 2 moose. Kept my distance. Had to backtrack a little and took another ski trail down. Picked up Polecat Trail further down the mountain. " —
dmcosker • Aug 25, 2019
"An out and back on the Wildcats via 19 Mile Brook Tr. Some gridding in action and to visit Kate. Tagged both A and D peak. Stopped in at the hut but Kate wasn't in yet. On the way back down 19 Mile Brook, our paths met. She just drove up from PA to start her shift at Carter Notch Hut. A good day." —
newenglandwarrior • Oct 4, 2018
"Parked at Wildcat Ski Resort, caught a ride to 19 Mile Brook Trail. Hiked up 19 Mile Brook Trail to Wildcat Ridge Trail, then across A, B, C and D, then down E to Pinkham Notch Visitors' Center. Caught a ride on a motorcycle back to my car. Met tons of other hikers. Fun hike, but boy was it steep going up Wildcat A from Carter Notch and going down Wildcat E! My pics are in the original post. I originally posted this in Peakery under my Wildcat E summit, because I didn't realize you could post them all together, and I had already done A, B, C and D before, so didn't know I should post them again." —
Hufflepuff • Aug 11, 2018
"Went up to get the Wildcats. Paid my $10 fee, then went up the ski slope. Did it 30 min faster then the time back in Dec. Denise C. saw me while skiing and spoke with me. Eventually reached the summit of D peak. Beautiful day." —
newenglandwarrior • Apr 28, 2018
Awards
about