Highest point in Southern New England Upland
500 feet below the summit is the largest known old growth forest east of the Connecticut River in Massachusetts.
An auto road goes close to the summit.
A ski center and a reservoir are nearby.
An observation tower graces the summit, but views are good even without it.
"Had the day off, so I decided to check out a peak in Mass. I did a couple of loops on Wachusett for some red-lining. There were plenty of bird watchers on the tower base, making it tricky to enjoy the views. Looking north was the most interesting with Monadnock and other peaks. The other 3 cardinal directions was flatish and long distance views. After this hike, I went to the Gardner Ale House to pick up a View and Brew. " —
newenglandwarrior • Sep 14, 2022
"Beautiful day for the trek from Redemption Rock trail head to the Wachusett Meadows Audobon Center, by way of Mt Wachusett. 7.6 miles in all! Checking off another segment of the Mid State Trail ✅ " —
jessemdooley • Apr 24, 2021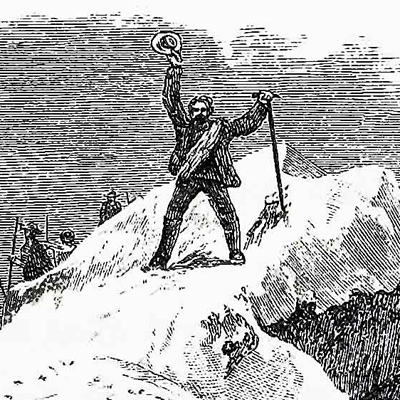 "I think it was president's day 2017, maybe 2018/MLK,Jr day. I was off, Shane was not-lived in Somerville? got lost trying to snowshoe beautiful called Ali and Riley from bridge in woods " —
kcjones • Jan 4, 2021
"The trails today were a 50/50 mix of dry conditions and wet, muddy steps. The climbs up the Old Indian Trail were a steep trek that had me taking several stops on the way to the summit. The Harrington Trail was an equally steep but rockier route down. The views on the summit were fantastic today with endless giant, puffy clouds scattered throughout the deep blue sky. The spring colors were were especially vibrant against this backdrop, especially when the sun would shine through." —
HikeLikeMike • May 7, 2017

"Frank and I drove up to handicapped parking area and walked to summit. New tower only went up one story, but Frank enjoyed conversations there while I poked around. A wedding party was having photo session while we were there." —
barbaratraver • Sep 5, 2015
"Great hike after a rainy morning/afternoon. I saw 4 bright orange newts along the way - awesome! No real views from the summit due to clouds, but it was still nice to get out. 2.66miles in 1:31min" —
KeepCalmClimbOn • Sep 1, 2013
"Quick afternoon trip with my friend Brooke. Got up there around 6:30 PM so we needed to beat the sunset. We were able to check out balance rock toward the beginning of our hike. I wasn't sure how long it would take to get to the summit but we made it up there pretty fast no the less. The trail takes you through many ski trails but you still get to see many different parts of the park. It was beautiful from the top and we were able to see Boston from the summit almost 60 miles away. Be careful going down Brooke fell hard going down the mountain, But she was a trooper got right back up with only some scrapes. Note to self going down is a lot harder then going up. We did beat the sunset so luckily we didn't have to go down in the dark." —
elbesto • May 17, 2012
"After nearly a month of "repeaks" I finally got out to a trail on a couple of Mountains I'd not been on before. The Pine Hill Trail here was short & steep but a fun trip up to the summit of Wachusett Mountain. Not the best of views today due to fog & the fact that the towers are under construction and not currently available for public use." —
VonSelmer • Oct 24, 2011
"Day hike up Mt Wachusett with Mags and the Jersey's...not much better than that!!! I ski Wachusett alot so it was cool seeing it green...decent hike, and only took a few hours so we were able to grab lunch and sneak is a swim at Walden Pond on our way back to the city. " —
KDRupert3 • Jul 17, 2010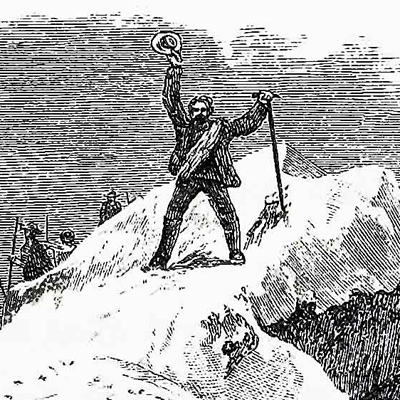 "Hiked Mt Wachusset--I took Bicentennial to High Meadow to Echo Lake to Stage Coach to Harrington, then Down Mountain House and Bicentennial. This has become my favorite loop on this mountain--great workout!" —
WalksAllRoads • Jul 5, 2010
Awards
about