Highest peak
14,411 ft / 4,392 m
Most summited peak
315 summits
Most prominent peak
13,246 ft / 4,037 m prom
First Ascent Awards
1465 of 3,752 peaks 39%
Top climbing months
July 18%
August 15%
June 13%
Washington mountains highlights
Washington is the epicenter of mountaineering in the lower 48 US states with more technical and glacier ascents than anywhere else outside of Alaska.
The rugged, volcanic Cascade Range runs north-south across the state with hundreds of major peaks including Mt. Rainier (Washington's highest peak and the only US 14er outside of Colorado, California, and Alaska), Mt. Adams, Mt. Baker, Mt. Shuksan, Glacier Peak, and Mt. St. Helens of 1980 eruption fame. The Pacific Crest Trail passes 500 miles along the length of the range across Washington on its way to the Canadian border
The Olympic Mountains in the Olympic Peninsula of western Washington only rise up shy of 8,000 ft but look much higher because they lie only 12 to 22 miles from the Pacific Ocean. The western slope of the range is the wettest place in the US.
Washington has 3 mountain-centric National Parks: Mount Rainier National Park, Olympic National Park, and North Cascades National Park. All 3 lie within a couple hours drive of the Seattle metro area.
Get away from the crowds and head to the North Cascades, a particularly rugged and vertical part of the Cascades with a multitude of incredible peaks to climb.
Over 4 million acres of mountainous wilderness areas protect vast trail networks leading to a lifetime of peaks to climb. An incredible place to explore.
"December 16, 2022. Fourth summit. Started at 7:45am. Snowshoes up and down. Did not feel the need for crampons. Back down at 2:20pm. Wind gusts were forecasted at 38 mph. It was windy on the way up and it calmed down a bit on the descent. Only a few other people on the mountain. " —
runningvegan • Dec 16, 2022
"November 24, 2022. Boulders were snow free. A few inches of snow began on the trail above the boulder field. About one foot of snow on the summit. Did not need traction on the way up, but I used microspikes on the way back down to the boulder field. Clear views, but very windy. " —
runningvegan • Nov 24, 2022
"Ideal hike with AK. Elevation and class 2 make this a fun one. Very rocky throughout, not much walking that isn't @ significant incline, and great views (even a peek at Rainier). Similar to Kamikaze but much less rooty. Def got the cardio going. It's still a little hazy here from the Bolt Creek fire, but we must take advantage of the nice weather while we have it. Alpental had maybe 20 cars when we arrived, absolutely packed when we left - people going to the overflow lot" —
zachmitch • Oct 8, 2022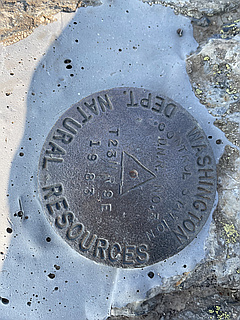 "Solo hike today and to the TH @ 7:30AM, 3 cars in the lot on a Friday. Kamikaze up is as fun as everyone says, lots of gain. My calves and achilles were feeling it. On the descent (down Teneriffe trail) I found talus on only about 30% of the hike -- a majority of the trail was quite clean. No sweeping landscape photos were possible today, as the smoke finally found it's way here. " —
zachmitch • Sep 9, 2022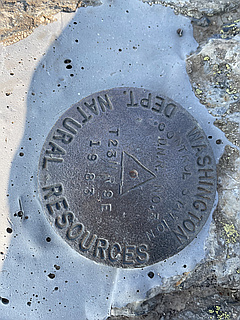 "Solo hike today and to the TH @ 7:30AM, 3 cars in the lot on a Friday. Kamikaze up is as fun as everyone says, lots of gain. My calves and achilles were feeling it. On the descent (down Teneriffe trail) I found talus on only about 30% of the hike -- a majority of the trail was quite clean. No sweeping landscape photos were possible today, as the smoke finally found it's way here. " —
zachmitch • Sep 9, 2022
Popular Washington mountains