Highest peak
4,975 ft / 1,516 m
Most summited peak
79 summits
Most prominent peak
1,890 ft / 576 m prom
First Ascent Awards
56 of 683 peaks 8%
Top climbing months
February 11%
March 10%
June 10%
Oklahoma mountains highlights
Oklahoma does actually have mountains!
The best places to find peaks in Oklahoma are the Wichita Mountains in the southwest, and the Ozarks and Ouichitas in the east of the state.
Most of the peaks here are tiny compared to what most people think of as mountains. Take them for what they are worth and you'll still find beauty within the mini-mountains of the state!
"With R. Last portion of the climb was a bit sketchy both up and down with a young one. Otherwise beautiful. The Witchitas are holding onto a last bit of color but it will be gone soon." —
danielmartin • Nov 11, 2023
"Three state high points in 3 days ✅ We got into Black Mesa State Park around 8pm. Got setup in our tents then tried to sleep through the most intense lightening storm I think I've ever seen. We woke up late, around 7am and got a start at the camp store. Most parts of me were sore but the hard stuff was behind us. We scoped out some dinosaur tracks and a dinosaur quarry where we saw a replica of a Apatosaurus femur. From there it was off to Black Mesa, OK. An easy flat hike up to some switchbacks that put you on top of the mesa. Saw a pronghorn stag watching us from afar. Black Mesa high point is right on the west edge of the OK panhandle. Walking another 1,200' puts you back into NM on the mesa. We signed the registry, snacked then headed west to the cliff edges and looked out into New Mexico. There were a biblical amount of locust and I've never seen any bigger. Almost stepped on a tarantula on the way back down. Then drove out further than any civilized person would ever consider to find the tri state marker on the border of CO, NM and OK then drove 50 miles of dirt roads to head back to CO springs. Hop on the plane then back to PA. " —
wiweasel • Oct 1, 2023
"Beautiful urban wilderness, but the weather was stiflingly hot and humid. Hiked to the summit from the northernmost parking lot along the Stay Gold Loop and returned via the UHF Trail. " —
rick-brown • Aug 10, 2023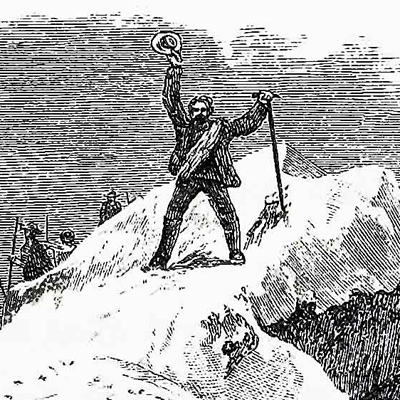 "Drove to near the summit, but we were not able to hike around there as as television station occupies part of the peak and prohibits use of the area. Took an elevation and a couple of photos at the summit." —
rick-brown • Aug 10, 2023
"Hiked through the park located just east of the water company facility (which is gated) to the summit. Historic "Tulsa" sign and arrow for pilots from the 1920s and 1930s is located in the park. " —
rick-brown • Aug 10, 2023
Popular Oklahoma mountains