Snowdon is the highest mountain in Wales and is Great Britain's highest mountain south of the Scottish Highlands. It is the third most prominent mountain in Britain.
Described as "the busiest mountain in Britain."
Located in Snowdonia National Park (Parc Cenedlaethol Eryri) in Gwynedd.
One of three mountains climbed as part of the National Three Peaks Challenge.
One of the wettest climates in Great Britain, and usually has significant snowfall each winter.
A number of paths lead to Snowdon's summit from all sides and can be combined in various ways.
The circular walk starting and ending at Pen-y-Pass and using the Crib Goch route and the route over Y Lliwedd is called the Snowdon Horseshoe.
A rack railway winds its way to near the summit from the town of Llanberis.
"Well, for a lot of reasons I knew this wasn't going to be a successful summit. We didn't have rain gear and it was pouring rain, we didn't have enough water, and I had torn a huge hole in the seat of my hiking pants. Not the best combination. So we went up the Watkins Trail for about 1.2 miles to see the amazing cascading waterfalls. It was incredible and so worth it. It also solidified my desire to come back to Wales and summit Yr Wyddfa and some of the other amazing peaks in Snowdonia. Breathtaking. Gorgeous. Glorious. Waterfalls all the way up. Really, I don't have words to explain exactly how glorious this was, even though we were soaking wet and completely unprepared. Snowdonia and Wales has a hold on my heart, and I have to go back to collect. " —
psychikingjes • Jul 19, 2019
"Monday 9th to Tuesday 10th July 2018. Snowdon Massif, Gwynedd, North Wales. The hills were Yr Wyddfa (Snowdon) (13th ascent), Garnedd Ugain 1065.3m/72m (4th ascent), Craig Fach 608.8m/40m (2nd ascent) and Clogwen Pen Llechen 421m/34m. In July 2011, I had taken an evening walk by the Pyg Track up Yr Wyddfa (Snowdon) to watch the sunset from the top of the highest mountain in Wales. It had been worth the ascent, with the shadow of the mountain stretching to the east before being snuffed out at the sun's setting. I had descended to Llanberis in the gloaming, arriving back at my car in the dark. Since then, I had been waiting for an opportunity not only to witness a sunset, but also a sunrise from the summit. The long period of hot dry settled weather in the early summer of 2018 afforded such an opportunity. Temporarily without a car, I resolved to undertake an overnight bivouac on the summit of Yr Wyddfa, using public transport to reach Llanberis from my home. As bus and train services in North Wales do not interconnect, this took me over four hours, compared with around one hour by car. After an early evening meal in The Heights (see at http://www.theheightsllanb..." —
marktrengove2 • Jul 9, 2018
"From Rhyd-Ddu car park (£5.00 for the day), taking the Rhyd-Ddu trail up over Llechog, visiting Pt. 931m on the south ridge before heading north to the busy summit. Descent by the south ridge, then west through the quarries from Bwlch Cwm Llan to rejoin the ascent path. Some sunshine at first, with the cloud lifting from the summits as I reached Llechog. But then the cloud rolled in and stayed for hours, only lifting in the evening to sunshine again as I approached Rhyd-Ddu. Chilly south-west wind, with the distinct feel of autumn. Practice hike for my forthcoming Mt. Olympos trek, witn heavy pack. Solo." —
marktrengove2 • Sep 1, 2017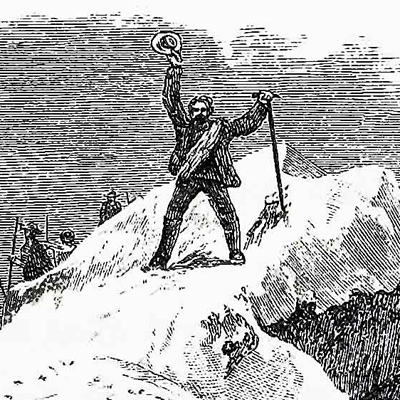 "Whilst staying at H F Guest House, Craflwyn Hall, near Beddgelert. Solo. I took the bus from the start of the drive to Craflwyn Hall up to Pen-y-Pass. I had thought of going over Crib Goch but had decided against because rocks were still damp after rain. It was also very windy. There were a lot of people at Pen-y-Pass and a large number were going up Snowdon. I left Pen-y- going up the Pyg Track along with many others. After reaching the summit of Snowdon I continued to Yr Aran and Craig Wen, descending to Craflwyn Hall." —
peter43 • May 13, 2017
"Summited on my 39th birthday as the start of my 12 month challenge, climbing 40 mountains in my 40th year. Amazing day, weather good, spirits very high but VERY busy. Someone said "they've spoiled one mountain to save the rest", bit strong but I see their point. Great mountain all the same. Www.pushingpeaks.com " —
brendans40at40 • May 28, 2016

"Incredible weather - great views! Although there were still vestiges of snow at the top and the mountain train wasn't yet running, it was sunny enough for us to get sunburnt down one side. We took the pyg track up and the Llanberis path back. Next time, we'll try the horseshoe!" —
isabellehatfield • Apr 6, 2015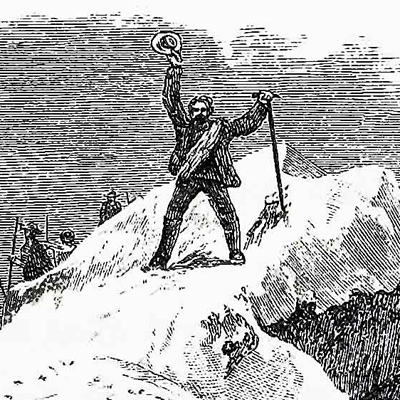 "First walk with my son Neil and Grandson Fin (Age 9). Went up by Miner's path and back by Llanberis where my legs gave way. We missed last walkers bus to Nant Peris at 17:00 so Neil had to walk the extra 3 miles to his car. Memorable day. " —
chris-m-guy • Jul 8, 2013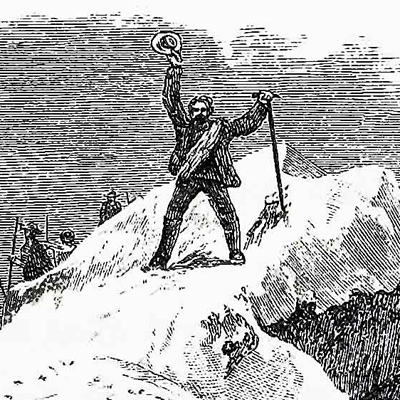 "Chester Rambling Club day trip by coach to road junction the other side of Lyn Dinas. Party led by Brian Frost and Arthur Wong on track leading past Hafod y Porth (on south west side) to old mine workings (not marked on map). Ascent straight to top of Yr Aran and down the other side (broken rocks, steep). We ascended the south ridge of Snowdon to summit. A pleasant walk. Descent via Crib y Ddysgl and Crib Goch to Pen y Pass. Others descended via Pyg track. Fine warm weather but cloud and haze at a distance." —
peter43 • Oct 7, 1962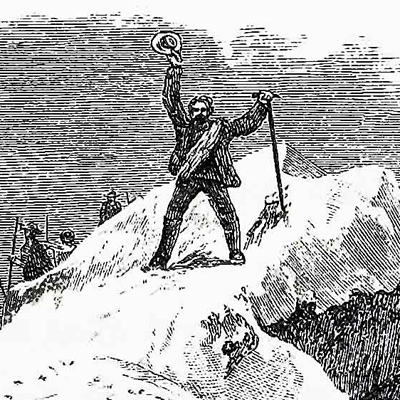 "With a party from the CHA Guest House at Llanfairfechan. By coach to Pen-y-Pass. Snowdon horseshoe over Crib Goch, Crib y Ddysgl, Snowdon, Y Lliwedd, Y Lliwedd East Top and Lliwedd Bach. After descending from the final top to Llyn Llydaw it was discovered that one member of the party was missing. Some of us formed a search party and went back to look for him. It was not long before we found him and all was well." —
peter43 • Sep 7, 1959
Awards
about