Highest peak in southern California and the 7th most prominent in the contiguous US (8,294 ft prominence).
Only mountain in Southern California with a summit a significant distance above the tree line
Longest recorded line of sight in the contiguous United States; it is plainly visible from the summit of Mount Whitney, 190 miles away
Several trails lead to the broad summit of San Gorgonio Mountain. Most routes require well over 4,000 ft of elevation gain.
San Gorgonio is the highest point in San Bernardino County.
"Tough first day to run out on the trails of SoCal. But our 808 crew was making it happen. Hitting the tallest peak on the first day which is one of the 57 Ultra Peaks in the US too." —
nandorszotak • Sep 23, 2022
"I started late on this hike, and it took longer than I thought it would. The summit was a bit windy overnight, but not bad. With the millions of people in Southern California, I find I'd amazing that I had the highest point to myself! Awesome!" —
Mojavewanderer • Jun 13, 2022
"I started at 5Am and it was not dark atall. It was not a grind to get to Mill Creek because it was a flat and paved road. Mill Creek crossing was fine, just a little rocky. We moved up to the San Gorgonio Wilderness signs and they were cool. Then after that there was cool mixed conifer forests for awhile. Then we saw the Vivian Creek Camp. Then we saw Halfway Camp. After that came High Creek. P>S it was boring up to High Creek except for the High Creek Falls. Then we climbed up a steep gully up to the ridge. The ridge had this neat viewpoint and some boring summits along it. Then there was deep snow and a steep climb to San Gorgonio's saddle. Then we took lots of pics of the signs and the treeline. The summit had superb views, a sign, and no benchmark (some big idiot stole it)." —
lcnguyen • Mar 15, 2022
"Beautiful backcountry day - hiked up the South Fork Trail until within a half mile of Dry Lake, then skinned up one of the chutes. Switched to frontpointing for the last 1000 feet of ascent given the hard packed / icy terrain. 30 mph winds made for a chilly summit - summited West Peak, then hiked over to the main San Gorgonio summit. Skied down to just above Poopout Hill by staying as far left as possible, and ascending 100ft or so to stay on snow. Total of 5,400 feet ascent, 10-hour day. " —
danishclimber • Feb 6, 2022
"8 peak day. Started by hiking up from Dollar Lake to the saddle and then climbing the south side of Charlton and on to Little Charlton. Dropped back to the trail at Dry Lake View camp and followed it around to south ridge of Jepson. Stashed the pack and did a quick tag of the Jepson summit (confusingly seems like a point just east is actually higher). Descending all the way down to the Dobbs ridge and followed it out to Dobbs (a weird choice for inclusion on the HPS list). Back up to the trail to join the crowds coming up from Vivian Creek to tag the San Gorgonio summit. Was super busy there, so I pressed on, dropping XC down to the Sky High trail. Never ending switchbacks contoured me around mountain, past the eerie C47 crash site memorial, down to Mineshaft Saddle, and then over through the burn zone to Fish Creek Saddle. I was starting to run low on water, but I set up camp and then headed out for a quick tag of Lake Peak and a longer-than-expected traverse over to Ten Thousand Foot Ridge. Great views of San G from this side. I was feeling a second wind when I got back to camp, so I finished out the day with an easy climb of Grinnell Mountain. All in all one of the best days ..." —
edg • May 30, 2021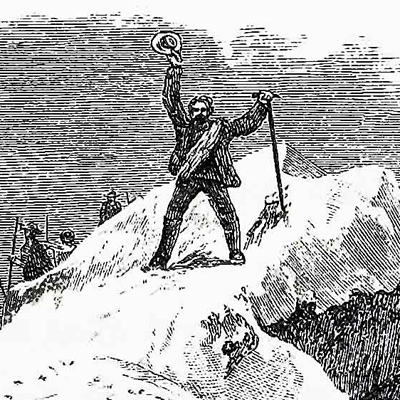 "As if doing the 2020 SoCal Six (18) Pack of Peaks twice isn't enough, lets add 7 more peaks to the challenge. The San Bernardino to San Gorgonio (peaks 4 and 5 of round two) Nine Peak Challenge which also incudes San Bernardino East Peak, Anderson Peak, Shields Peak, Alto Diablo Peak, Charlton Peak, Little Charlton Peak, and Jepson Peak. My friend Tara and I met up late the night before. Staged a vehicle at Vivian Creek and then drove up to Angelus Oaks to begin our journey. We stepped off right around 11pm on the 12th and headed up to our first peak of the day, San Bernardino Peak" —
Philip-Yoho • Jun 13, 2020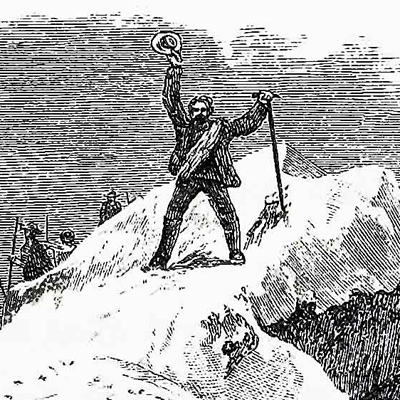 "And DONE! What a way to finish off the 2020 SoCal Six (18) Pack of Peaks Challenge by making my 18th peak the highest peak in Southern California. San Gorgonio from the Vivian Creek Trail did not disappoint. There was still some snow on the ground near the summit but nothing significant." —
Philip-Yoho • May 23, 2020
"May 9, 2020. Rinse and repeat from last weekend. The snow is melting fast. I carried my snowshoes again and microspikes and did not need them. Booted it to the summit with minimal post-holing. The switchbacks after High Creek Camp are accessible now, no more strait shot up to the saddle. My third San Gorgonio summit. " —
runningvegan • May 9, 2020
"May 2, 2020. My second San Gorgonio summit. Started at 8:15 am and finished at 5:30 pm. Patchy snow/ice starts on the northern sections of the trail around 4 miles in, but it was very minor and these sections will probably be melted by next week. More serious snow starts at High Camp. High Camp had a lot of flowing water over parts of the trail. I brought crampons and snowshoes and I only used my snowshoes. They came in handy once above the tree line and I was glad to have them. Other people did summit with microspikes or bare boots, but they had to struggle with some post-holing (about knee deep). If I do this hike again soon, microspikes will probably be the only traction needed. FYI, Yucaipa Police were ticketing people who were parked along the roads at the trailhead when I got back. Main hiker trailhead is not open yet, so I parked at the lower trailhead; plenty of space when I got there. " —
runningvegan • May 2, 2020
"I am sometimes asked what my most difficult hike has been. Right now I can say it was this one! over 18 miles, with over 1 MILE in vertical gain. But it was a great day for a long hike. Started out an hour late because of a marathon in the area had the highway blocked! And starting about 6 miles into the hike, it was take 25+ steps, then stop and huff n puff! All the way to the top. And as you might expect, spectacular views from 11,500'. On the way out, made a couple of quick layovers to San Gorgonio West Peak, and then later to Peak 10131. Not long after that, the sun set, so the final 2+ hours of my hike was by flashlight. " —
marc • Nov 9, 2019
Awards
about