Saddleback Mountain is a New England 4000-footer located in Rangeley, Maine.
One of the highest mountains in Maine and one of 14 with more than 2,000 ft of prominence.
Flanked to the northeast by Saddleback Horn.
The Appalachian Trail runs along the ridge of Saddleback, crossing the summit.
Saddleback ski resort is located on the north face of the mountain.
14 summits • 3.5 mi • 1,731 ft gain • 3 hr 18 min
3 summits • 6.1 mi • 2,764 ft gain • 4 hr 33 min
1 summit • 12.2 mi • 2,135 ft gain • 9 hr 26 min
"Camped in Gorham, N.H. @ Moose Brook SP & drove the 2 hrs. to Rangeley, ME to hike these two 4000' ers. Weather was overcast with rain impending but we chose to push on. We hiked the ski trails to the top of the quad & then followed the footpath to the top of the ridge & the AT. The summit of Saddleback is a short walk south on the AT. To get to the Horn is another 1.7 miles & many ups & downs. Upon approaching the Horn summit, rain mixed with sleet started to fall & the wind picked up. Needless to say, we got soaked. We made a quick about face & started our return trip eating lunch in a sheltered dip. The rain & wind finally subsided as we made our way back to the base lodge. All in all, a good day despite the elements. " —
billsussdorff • Sep 14, 2019
"Drove 6 1/2 hours to start this hike at 9:30 am. It was hot and I went up a ski trail in the bright sun. Wildflowers everywhere! Met some AT thruhikers heading south. A beautiful day - my first Maine high peaks since Katahdin in 2015. " —
PJSelmer • Jul 3, 2019
"Part of a group hike. Doug and I along with 9 others made a successful attempt on Elephant. GPS tracks helped out immensely. After this hike, Doug proposed the idea of a night hike of the Saddlebacks. We made the attempt and were successful. Wind chill was rough up there but it was beautiful seeing Rangeley lit up. Full moon and clear skies helped. " —
newenglandwarrior • Feb 17, 2019
"My second day in Maine for the weekend, found me hiking the Saddleback and the Horn. The advantage for this one started on the ride in to find trail head. I was hiking the newer Berry pickers trail and the road off of Reed rd was a treat, washed out culverts and a old bridge I desided to walk over. The Berry pickers trail was so nice though, coming up between the two peaks. Started with nice cascades and falls, and then ledges with views all around! " —
blackwolf_03278 • Aug 25, 2018

"We opted to climb these two peaks via the ski trails. The trails were snow covered, but the snow wasn't all that deep. We made it to the summit of Saddleback with no issue, but the trek over to the Horn was a different story. We had Porter with us, and so we were apprehensive about the icy conditions, especially as we only had microspikes. Another party, also with dogs, was en route to the Horn as well. After some sketchy sections, everyone decided it would be best to save the Horn for another day. We returned to the car via the ski trails. " —
hikertotown • Dec 9, 2017

"1.5 day trip to work on NE 67. Day one: Old Spec in the morning Saddleback and the Horn in the afternoon Day two: Sugarloaf and Spaulding in the morning. Saw lots of AT Hikers, got real sweaty, roughed it on some really great maine mountain trails and slept in my car falling asleep with the Milky Way above. What a trip!" —
shay-shay • Sep 21, 2017
"Saddleback and the Horn is an interesting hike as you are exposed about 99% of the way. You go up a ski slope and the hike a ridge above tree line. Views of the Rangeley lakes area is fantastic. Our weather was a little cold and windy. Dark clouds threatened rain the whole time. Amlittle sun here and there." —
Alohabuffy • Aug 8, 2017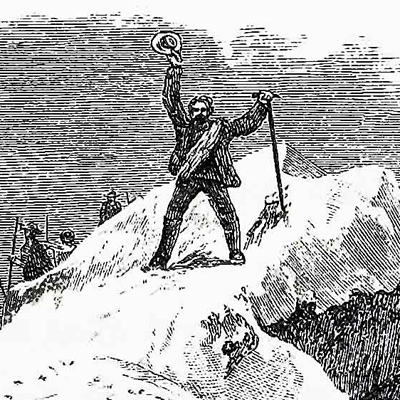 "With JF up ski side hiking from the base lodge up Gray Ghost Trail to the top of Tricolor Trail and beyond to the alpine pond just shy of the Appalachian Trail; mostly cloudy with fog blanketing us for much of the hike, 47-50˚F, W wind 5 mph with stronger gusts near the top" —
RexlerLepp • Jun 28, 2017
"On our way back to Saddleback from The Horn a nasty storm rolled in, and we booked it to get away from it. That was probably the fastest I have ever hiked. Made great time back to the Saddleback summit for the 2nd time that day." —
mikewilliamsjr • Jun 20, 2017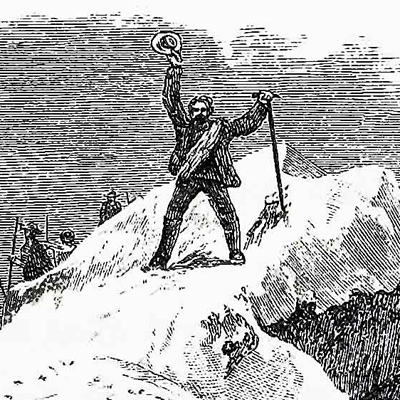 "Up the AT from Rt4 and back down...w/ JF Leg 1/6 of hike along Appalachian Trail from Rt. 4 trailhead to Saddleback Mountain summit and back; a decent amount of bird song during this stretch of pretty flat trail; lots of Trillium (both T. erectum and T. undulatum); overnight rain had subsided, leaving the trail moist in places and the trees still dripping; overcast, ~45˚F, W wind ~5 mph Leg 2/6 of hike along Appalachian Trail from Rt. 4 trailhead to Saddleback Mountain summit and back; this wet section includes Eddy Pond, a bog pond, and Ethel Pond; partly sunny, 55-60˚F, W wind ~10 mph Leg 3/6 of hike along Appalachian Trail from Rt. 4 trailhead to Saddleback Mountain summit and back; the wooded portion of this leg was the most difficult, with sections of flat rock to ascend; a lower diversity of birds detected on this stretch, with the majority being YRWAs and BLPWs; breath-taking views as we reached the treeline, but minutes later we entered clouds and had very restricted visibility; that combined with gusting wind made it difficult to see/hear very far; overcast, 45-50˚F, W wind 5-15 mph Leg 4/6 of hike along Appalachian Trail from Rt. 4 trailhead to Saddleback Mountain sum..." —
RexlerLepp • May 23, 2017
Awards
about