Pikes Peak is a famous Colorado 14er in the Front Range. Much of its fame is due to its location along the eastern edge of the Rockies, serving as a visible landmark far into the Great Plains.
The standard Class 1 route is the 13 mile Barr Trail from Manitou Springs, the annual route of the daunting Pikes Peak Marathon.
Don't expect solitude at the summit -- an auto road and cog railway (now defunct) bring bevies of tourists to the elaborate summit building.
Drivers race up the road in a famous annual race called the Pikes Peak International Hill Climb.
For purists, look for the actual summit in the middle of a talus field beside the parking lot.
11 summits • 13.3 mi • 4,199 ft gain • 8 hr 14 min
1 summit • 14.2 mi • 3,795 ft gain • 8 hr 25 min
"Went to visit the Albert's over Thanksgiving 2022. Carol's mother had passed just days prior but Zach still offered to drive us up to the summit of Pike's Peak on Sunday, November 20, 2022 in his Suburban. " —
wiweasel • Jan 9, 2023
"Drove up Pikes Peak for the second time! It was cool to see it without snow this time around. I'll come back and actually hike it for real someday - I won't consider it as truly part of my Colorado 14ers challenge until I've hiked it - but for now, I just love how beautiful the views are. Truly another world. Glad I got up there again! " —
psychikingjes • Sep 1, 2019
"Beautiful day for a hike to the summit of Pikes Peak. Sun was out zero precipitation but High winds and cold made taking pictures challenging and undesirable. I started out from the Crags trail head to summit Pikes via Devils playground at 6AM and made it to the summit by 9:05AM as the day warmed up I managed to ditch my gloves and take some pictures on the way back to the trail head. Completion time was just after 12:00 noon. So it was about three hours up and three hours down. " —
jouv236 • Apr 30, 2018
"Had the pleasure to hike and summit with my buddy Kyle. It was his first 14er summit, after several attempts. It was the best day for hiking Pike's. We hiked out of the Craigs Campground. Made it an out and back in about 8 hours. We had to dredge though some snow, but not much, just enough to make it sloppy. Enjoyed the hot chocolate and the donuts at the top." —
Brandon-Shinsplint- • Jun 17, 2017
"I began the hike at 2:20 am at the Barr trail starting point. It was my first time hiking at night, so I was a little nervous, but figured this trail is heavily used and pretty safe. I made great time for awhile, but had to slow considerably during the final two miles due to altitude. I summited at 8:07 am, spent about 20 minutes at the top, then began to descend. I had to take it easy on the descent, and ended up getting swelling in my hands and forearms. The altitude really got me, as this was the highest I have ever been. It was a great hike though." —
ZachTeich • Jul 5, 2016
"Beautiful Trip from the Crags TH up to the summit. Left TH at Approx 0430. Summited at 0900. Back down by 1200. Overcast but comfortable temps and great people along the trail! First 14er!" —
grizzlyclimber • Aug 8, 2015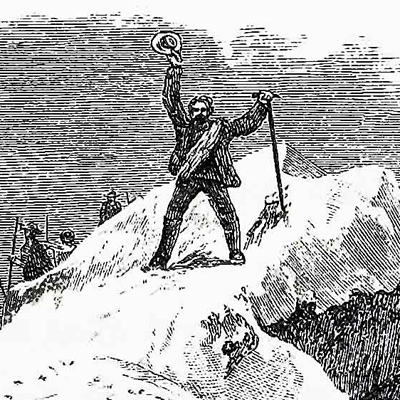 "This one is a real bummer. Yes, you have soaring views over the plains. You have a long, featureless ascent into thin air, which is athletically challenging without being exciting, and then, at the top - what feels almost truck stop-like, with big-gulp sipping folks stepping out of their minivans. Hardly the serene summit experience one is used to being rewarded with. " —
fish • Jul 22, 2015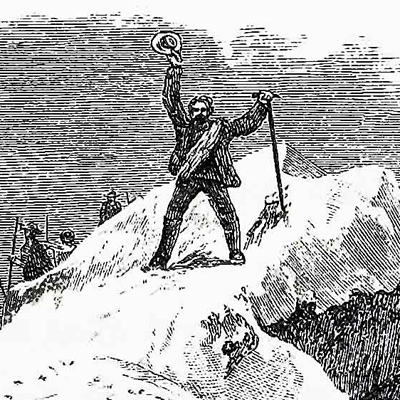 "My first 14er! Took the Crags campground trail with my daughter and her boyfriend and made it to the top in just under 4 1/2 hours. Summited just before noon. Got caught in a violent hailstorm that formed right on top of us on the descent at about 13,500 feet. Traversed to the highway and was picked up by a Good Samaritan who drove us down to Devil's Playground, where we quickly scurried down the trail and took shelter under a rock outcropping until the storm passed. Hiked the rest of the way back to the trailhead in good weather." —
TakinIt2Type2 • Jul 4, 2015
"Got to help out a couple college kids who weren't quite ready for what the mountain had to offer. Be prepared peps, weather can get you quick and you want to be able to hunker down for at least six hours and not get hypothermia. Always remember its a bit colder when you're nearly three miles in the sky." —
DaniB • Jun 30, 2015
"26 mile round trip. We had originally planned to start at 2 a.m., but made a few wrong turns driving there and didn't end up putting any ground behind us until 5-ish. We packed very heavily (our packs were about 60 pounds each) and brought enough gear so we could camp on the mountain if we got to the final stretch and the weather didn't look safe at the top. We made it to the final 3 miles at treeline around 3 p.m.. Normally you would want to be at the top no latter then noon to avoid the very dangerous afternoon storms that happen virtually every day on mountains of this size. It was an unusually clear day and if it weren't for that we would have for sure had to break it into two days There is an A frame structure for emergencies right at treeline. We decided to leave our heavy packs there and do the final 3 miles from the A frame with just water in our camel packs.There was still snow in places on this final stretch that made it very slippery and dangerous as you had to walk on snowy patches over high drops, if you slipped and fell it would be quite difficult to stop yourself without an ice ax. It took about two hours to do the final stretch and we reached the top just before 5. ..." —
IanWright • Jun 30, 2015
Awards
about