Panorama Point is the highest point in Nebraska.
Despite its name and elevation, Panorama Point is not a mountain or a hill; it is merely a low rise on the High Plains.
A stone marker commemorating the elevation and a guest register are located at the summit of the drive.
"Took the long drive from Black Elk Peak down to Panorama Point to get my 30th State Highpoint (reminder to log all the rest of the ones I completed last fall). Not much to see here. Just a drive on private land to a concrete marker. " —
LGH-Tom • Aug 3, 2022
"The smoke was so bad in the Denver area that I figured might as well wander up this way and get the Nebraska high point out of the way. The road is gravel for about 10 miles . I did not see any bison close by, they were all in the distance some way. Signed the book. " —
puddlepirate • Aug 31, 2021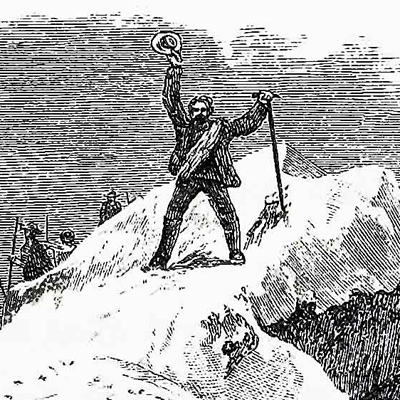 "I arrived at Panorama Point around 0745 but with 12 inches of snow, my car got stuck. It took me 2 hours to shovel my way out thanks to a little help of procuring a shovel from the folks at High Point Bison since my frisbee was not working too well to dig out. It was -10 out, so quite chilly. I was given permission to walk the way since the bison herd had been moved the day before temporarily, so I bagged it and headed to Mt. Sunflower. The roads were also rough there, but with better luck and less snow, I made it without too much difficulty. Surprised not much wind there, but nice weather in the late afternoon to walk to the highpoint. " —
mchikes • Oct 27, 2020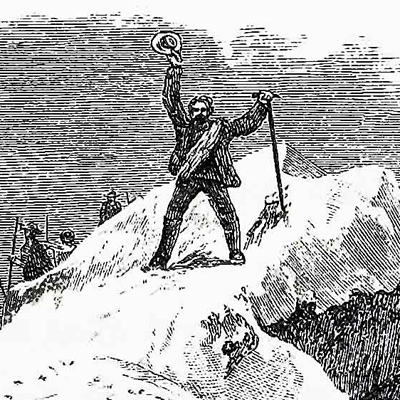 "For complicated reasons had to cancel attempt on Elbert few days prior. Hiking in Rocky Mountain MP finished up early as a result and had a day to kill. Drove out to this - truly in the middle of nowhere, got to do some mudding on the way in. Strangely very beautiful - a high point in green rolling plains. Not a hike or climb, but a pretty place of sorts. " —
fish • Jul 25, 2015

"Traveling with Joan. Numerous large bugs in the register box, all through the logbook, also a large can of bug repellant which worked well! Nicest part of the trip was seeing fields of sunflowers, most likely cultivated." —
barbaratraver • Aug 15, 2013
"Drove all day through Wyoming to get there before dark. Beautiful sunset also it was very flat. There was buffalo but they were really far away. Always worth a visit for any high pointer." —
elbesto • Aug 21, 2011
"We stopped by Panorama point after spending a night and morning driving from Missouri through severe thunderstorms. The morning was a bit foggy and misty. We drove in on the Nebraska side which features about 30 miles of unpaved roads. Leaving we went out via Wyoming, which only requires about 5 miles on dirt roads, the rest on the paved CR-164. There is a self serve $3 per person entry fee at the entrance. My two sons quickly discovered that the fence nearby the highpoint was electric. A nice walk along the fence brought us to a place where we could see a herd of buffalo. Subsequently sauntering back down to the entrance point made me feel like I had "hiked" a little bit to achieve the "peak". The location is very peaceful and beautiful in its own way." —
wbrouhaha • Jun 20, 2010
"Not really a brag-worthy \summit\" but if you're into State Highpointing you have to take the good with the bad. Walked the last mile or so to the top of Nebraska. Main objective hazard was cow ... err I mean buffalo ... pies."" —
catamount • May 20, 2006
"At midnight on July 1, 1991, 5 climbers, Pete Allard, Jim Grace, Shaun Lacher, David Sandway and myself, Dennis Stewart, took their first step off the summit of Mount Rainier and began a climbing marathon to reach the highest point in each of the 48 contiguous states in one calendar month. During the month of July in 1991, the team hiked over 250 miles, climbed over 14 vertical miles and drove over 14,000 miles. Their total time (summit to summit) was 30 days, 10 hours and 52 minutes. All 5 members of the climbing team reached every summit during the month long expedition. Panorama Point was the 40th highpoint reached on this record breaking trip, which got the team recognition in Guinness Book of Records." —
Stewy • Jul 20, 1991
"When visited this highpoint in 1988, it didn't even have a name and the most common approach was from the west, which took you by the tri-state corner of Colorado/Nebraska/Wyoming. The monument at this spot is very attractive and is located just a short distance from the summit of Panorama Point." —
Stewy • Jun 22, 1988
Awards
about