Mount Whitney is the highest peak in the contiguous US, and amazingly lies just 76 miles west of the lowest point in North America at Badwater in Death Valley National Park (282 feet below sea level).
The western slope of Whitney lies within Sequoia National Park and the summit is the southern terminus of the famous John Muir Trail.
The most popular route to the summit is by way of the Mount Whitney Trail which starts at Whitney Portal, 13 miles west of the town of Lone Pine. The hike is about 22 miles round trip with an elevation gain of over 6,100 feet.
The "Mountaineer's Route", a gully on the north side of the east face first climbed by John Muir, is considered a scramble and is frequently skied in the spring.
The East Face offers a classic technical route.
Permits are required year round on this very popular mountain.
Mount Whitney is the highest point in Sequoia National Park.
"#47 of the 50 state high points and first one in a few years since COVID! Whitney was 4 years in the making shutdown by forest fire and COVID border closures. East Face 5.6 with some snow for a 22 hour adventure!" —
alexjoseph • Oct 14, 2022
"One of the most amazing days I've spent on a mountain in a very long time. Beautiful views, beautiful weather, amazing company. Not my hardest 14er by any means but still extremely grateful to be the tallest girl in the lower 48 for a moment." —
CheshireKatt13 • Sep 20, 2022
"Went up the standard route from Whitney Portal. I took my time on this one, camping at trail camp both the night before and after my summit, making it a 3 day trip. That also made it much easier! This was my first 14er, might as well start at the top, right? Overall an awesome experience, I'm ready to do it again already!" —
Mojavewanderer • Jul 9, 2022
"Me and Dan had to hike it all by ourselves because everyone else bailed. Somehow we survived intact. Brought spikes but didn't need to use them despite a decent amount of snow on the upper switchbacks. Great weather, on the cold side but not too windy, and the summit came out of cloud while we were up there. I guess I should go back to climb all those other peaks I missed...." —
wazoheat • Oct 20, 2021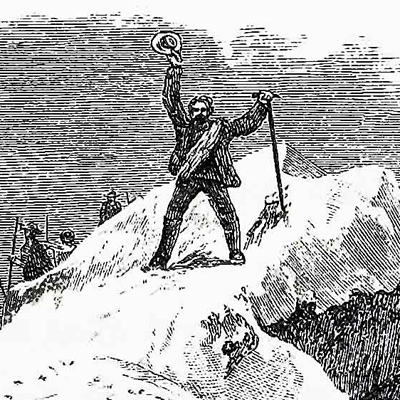 "Started at 2 am and ascended via the Mountaineers route. Got to the notch and went up the Final 400 to the summit. Weather was absolutely perfect for October. Snow was on the ground as a storm passed through a couple days before. " —
barrytimko • Oct 15, 2021
"Mount Whitney via the Mountaineer's Route from camp at Upper Boy Scout Lake. Stunning up-close views of Whitney's E Face on the approach before inching up the cavernous couloir to the Notch. Chute was snow-free with lots of sand and scree in the upper portion. I climbed the final 400 and really enjoyed the scramble - lots of paths that work and a good hand-over-hand flow. Topping out via this route is surreal and wonderful - you pop out only a minute walk from the summit. In an instant, all the toil, care, focus, and thoughts of rough terrain evaporate into pure summit bliss! Hiked down the Main Trail to climb Mt. Muir - another fantastic scramble, before hiking back up the trail, taking the traverse to the Notch, and descending the Mountaineer's Route all the way back to the Portal. " —
klotito • Oct 10, 2021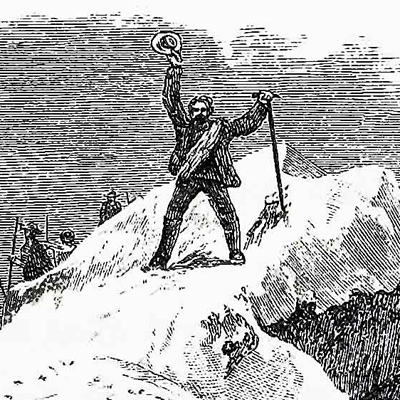 "Completed a day hike of Mount Whitney just before a large storm rolled-in! I started around 11:15pm the night before, crossed the Whitney zone around 12:35am, and summited around 6:30am. I stayed at the summit a little past 7am despite the chilly temps and icy rocks, making it back to my car just shy of 1pm. Super long hike and the way back down crushes your knees with all the "stone steps." The 99-switchbacks are not bad, but the 1.9 miles on the Crest Trail are rough, rocky, and have a very steep exposure on the West side. Most who attempted successfully summited if they made it to the summit before 10am as the storm clouds made an ominous appearance. " —
mchikes • Jul 30, 2021
"First summit of Whitney, solo day hike. Started 2:30am summited 9:20am and back to TH at 4:00pm. Perfect weather all day mild temps, light winds and sparse clouds. I'm ready to attempt the North Fork!!" —
DudeAlmighty • Jul 6, 2021
"Spent Four days on the mountain with SMI. We spent the first night at Lower Boyscout Lake after walking in from the hard closure just below the Portal. We had 2" of fresh snow overnight which made the footing going up to Upper Boyscout a little more treacherous since you couldn't tell where the gaps in the rocks were. None of us turned any ankles thankfully and made good time to our High Camp at 12,000 ft. We left camp a bit after 4am on our way up the Mountaineers Route and the long couloir leading up to the Notch. We took the hard left and headed up the Final 400. We set up a couple of belays going up since the snow was still a bit slick. We summited at 10:30am with light winds and clear skies. The return to High Camp was uneventful. After a good nights sleep we dropped down to the Portal. Which is now open by the way. Beers and Burgers in Lone Pine finished the trip perfectly!" —
oregon-mt-goat • Apr 18, 2021
"The end of 18 days on the JMT. Spent the night at Guitar Lake, out of camp by 4 and Trail Crest around sunrise. Hit the top just as it was starting to warm up. Unforgettable, once in a lifetime trip. " —
Christopher • Aug 8, 2020
Awards
about