2nd highest mountain in Utah's Wasatch Range (after Mount Nebo).
Lies in the Uinta National Forest.
An Ultra 57 with 5,269 feet of topographic prominence.
Towers over Utah Valley, including the cities of Lehi, Provo, Orem, Pleasant Grove, American Fork, and Lindon.
Experiences very heavy winter snowfall and avalanche activity is common in winter and spring.
One of the most-visited summits in the Rocky Mountains despite a required 14-mile round-trip hike with almost a mile of elevation gain to the summit.
2 main trails of nearly the same length to the summit. Hikers on the trails climb through montane forest, subalpine and alpine zones. The hike is marked by waterfalls, conifers, rocky slopes and ridges, mountain goats, and a small lake, Emerald Lake, at 10,380 feet.
"Timp Glacier" is a rock-covered mass found on a long, north-facing slope, and is snow-covered for much of the year.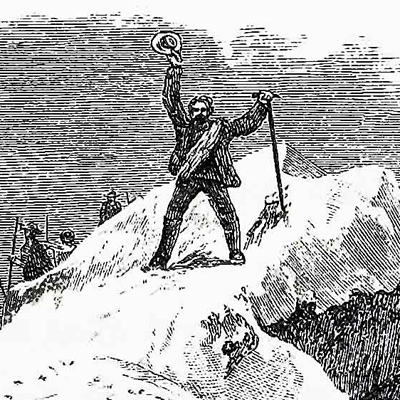 "I can see why this is an iconic Utah peak. This is the platonic ideal of the perfect summit hike - great distance, pretty even grade, some fun easy scrambling towards the top, amazing views, and lots of mountain goats, including babies! A perfect day on the mountain - started at about 6:30am and done at lunchtime. " —
andrewmadsen • Jul 9, 2021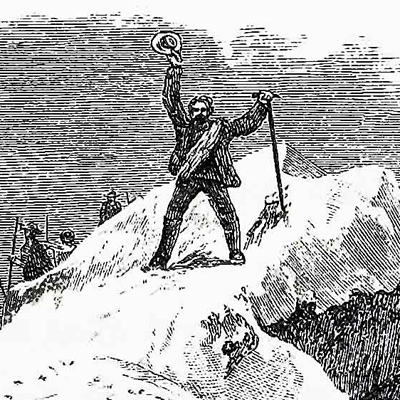 "I started the hike at 0840 and made it to the switchbacks leading to the summit along trail 54 at 1040. I reached the saddle at 1116 and the summit at 1139. The route surprised me as it was a very steady climb most of the way with very few steeps parts (final climb excluded). My total time was a 5h 51m and the hike totaled 17 miles. " —
mchikes • Oct 23, 2020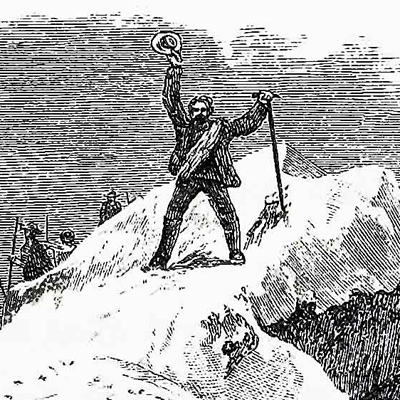 "Started at 1:30 P.M. or so with my bro, we were back down by 7:00 or 8:00. On the way down just past the saddle, we were stopped for 15 minutes or so by 20-30 mountain goats on the trail. So cool!" —
partyhiker • Jul 18, 2020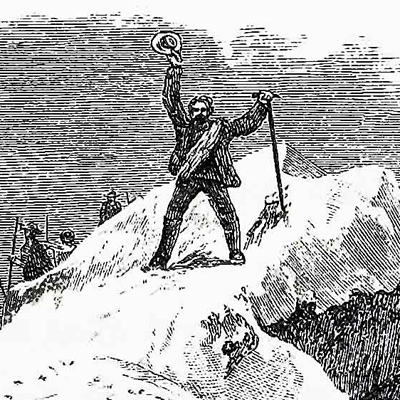 "This was my first attempt to summit Mount Timpanogos. Unfortunately, the elevation gain caused me to become light headed at the last stretch before the summit section along the ridgeline. Will be attempting again earlier in the morning to avoid the heat and summit." —
custerrcaitlyn • Jul 29, 2018
"Drove up from Vegas Friday night. Started from the Timpooneke Trailhead and hiked the trail to the summit. We debated glissading down the steep snow slope, but there was a rescue going on, so we just took the other trail back to Aspen Grove, where we had other cars. We saw a TON of mountain goats on this hike. This is definitely one of the most beautiful hikes I've done! Waterfalls, towering cliffs, goats, a beautiful meadow - this hike had it all! The only thing I didn't like were the hoards of people." —
Kevin • Aug 5, 2017
"Arrived at the TH at 8:30am to find it full. Parked half a mile down from the TH. Reached the summit at 1:00PM, made it back to the TH by 5pm. One of the best hikes in Utah!" —
John7050 • Sep 13, 2014
"WHAT A HIKE!!!! 3 Cachers + 2am start with only 4 hours of sleep + 19.6 miles + 4,487 feet in elevation gain + 12 hours = PRICELESS! Until yesterday I wasn't even sure I was going to be able to even make this hike. I have been INCREDIBLY busy at work getting ready for a project that is going to fully in compass my time for the next 60 days or so. I got a really good night sleep on Friday night and felt like I could pull it off. I decided to sleep at home and rise at Midnight and drive down. Saturday night around 8 pm as I was laying down, to try and sleep, a fast moving thunderstorm moved through my area making me second guess going. I woke, checked the sky and found the south was clear over Mt Timpanogos so I ate, dressed and was out the door. I arrived just about on time and found a rowdy group in the parking lot. I thought "Well this is a better turnout than I expected." I walked over to them and found out they were a group of university students and not our caching group. That's when Spirit-Wind approached and asked if I was a Geocacher. We were the only ones in the lot. She informed me that the CO had posted a late log the night before informing all he would not make the..." —
Pip-Boy3000 • Sep 7, 2014
"I started off the trip around 2am, it was raining and cloudy and it pretty much stayed that way the entire hike. I came prepared for it and the hike turned out to be very enjoyable. The scenery is outstanding. Highly recommended hike." —
CacheMACS • Sep 14, 2013
"Started off at 1am. Reached summit at 6:40, just a few minutes before sunrise. Very cold. The glacier was not in good shape this late in the year. Tried to make bacon and pancakes at the top, not successful. Started down around 8am and got down by 12:30. A very long day on no sleep." —
chilledsausage • Sep 10, 2011
"We had a great day on the mountain. This was Cole's second summit of a 11,000' peak. He did awesome! Rob Seitz joined us and did a great job. This is such a beautiful mountain and was a lot of fun summitting in the clouds. We saw a couple mountain goats off in the distance as well. We'll be back!" —
darinwilson • Oct 11, 2010
Awards
about