Mount Shavano is a Colorado 14er in the Sawatch Range.
It along with its near neighbor Tabeguache Peak are the southern-most 14ers in the Sawatch.
Famous for the Angel of Shavano, a snow formation in the image of an angel that emerges on the east face of the mountain during snow melt each spring.
There is also a less well-known snow formation the the left of the Angel known as the Grinch.
Named after Chief Shavano of the Ute Tribe.
8 summits • 11.6 mi • 5,358 ft gain • 9 hr 23 min • Class 2
1 summit • 11.3 mi • 5,262 ft gain • 9 hr 25 min
"What a day!!! Started at 425am on the trail. It was steep and we didn't sleep well the night before, so we moved pretty slowly up to Shavano. The hike was beautiful, though! It was already later than we had planned, but weather still looked good, so we made our way to Tabeguache and back as well. I was feeling extra energetic, so I hauled ass down Shavano and up to Espirit Point while Amber slowly descended Shavano. We then hiked out together and got some awesome pizza in Salida!" —
Kevin • Sep 1, 2019
" I climbed Mount Shavano and Tabeguache Peak with the amazing Amy Croudip, and my good friend Julio Soto. It was a beautiful warm and clear day. We also met two other people that continued with us for a portion of the day. On our decent the winds kicked up and was a sustained 30 mph, with gusts of 40-50 mph. You would try to take a step and the wind would blow you in the opposite direction. Made things extra fun and interesting." —
IanWright • Jul 6, 2016
"It was a beautiful hike. Got there as the sun was rising and got some good shots through the trees. Hiked a bit on the CT. Also included Tabeguache When Leaving I took a wrong turn and just about got the car stuck....glad I was able to drive out, I was tired. :p" —
Brandon-Shinsplint- • Sep 20, 2015
"Got the twofer shavano/Tabeguache. Perfect day, the clouds started building but dissipated like the weather said it would. Contemplated getting Antero but decided I didn't want get to be home to late. These guys are way off the beaten path!" —
Ryan_Wallace • Sep 2, 2015
"It was a fantastic day at the southern end of the Sawatch Range. I took the standard route, east slopes, and gained the summit in just under three hours. Conditions were good with some unusual clouds that danced around the ridges, quickly forming and dissipating which added great drama to the hike. After Shavano, I went on to Tabeguache Peak , then back over Shav to Esprit Point. " —
WaxDr • Aug 7, 2014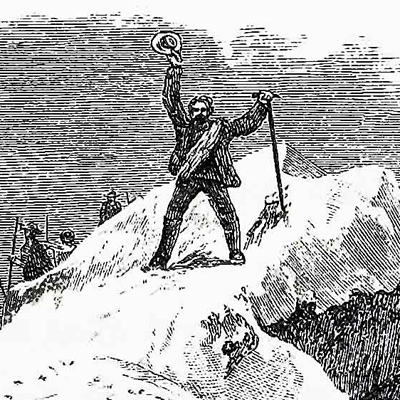 "I went on a boy scout trip out to Colorado. We went white water rafting and cliff diving. Getting up the mountain took a couple days and was totally worth it. We peaked early and made it before sunrise. We saw the sunrise over the mountains in the distance. Very cool experience." —
jacobsnemis • Jul 5, 2013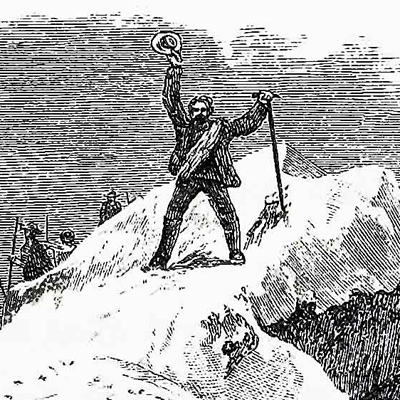 "5 am start for Angel of Shavano route, warm day and excellent conditions with snowspikes. Summitted adjacent minor 13er before summit push. False summits were disheartening but when Tabegauche was within view, we quickly got a second wind. Glissaded down the Angel after summitting Tabegauche. 4 summits that day, ~16 miles of hiking." —
native414 • Apr 2, 2011
"We had a great day on the trail. But felt absolutely horrible on the way back down the mountain. Was real close to getting sick, and couldn't eat anything that night. A case of altitude sickness?" —
SmokyMountainHiker • Sep 19, 2006
Awards
about