Most prominent mountain in the contiguous US (prominence is greater than K2!) and the 21st most prominent mountain in the world
Huge, active stratovolcano with 2 craters on top, last eruption 1894
26 major glaciers, it's the most heavily glaciated peak in lower 48 states
Mount Rainier is the highest point of its namesake Mount Rainier National Park and utterly dominates everything around.
Thousands attempt to summit each year but only about half of attempts succeed mostly due to weather or conditioning.
A view of "The Mountain" has been shown to boost real estate prices in Seattle area by 5%.
"Above average amounts of snow this year brought unusual conditions on the mountain for late July, the cleaver was still almost completely snow covered. Generally steep route to summit with 2 adjuncts and several crevasse crossings. Warm temps, fairly windy going up, higher winds on summit but still enjoyed my time up there. Apparently high enough winds came through Camp Muir to claim belongings of several climbers, myself included. Make sure everything is well secured before heading up on your summit bid, no matter the forecast." —
jodola • Jul 27, 2022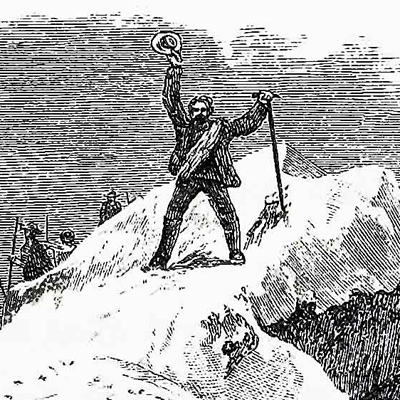 "Two day ascent of Mt. Rainier via the Dissapointment Cleaver Route. Wind was minimal at ~5mph. clear skies but very warm. temperature at the summit reached 41 degrees with the freezing level above 17,000ft. Camped at Ingraham flats on night one, made a summit attempt the following morning, but was halted by the slushy snow conditions. Made it halfway up DC to ~12,000." —
sklarguy • Jul 25, 2022
"2 great days on the mountain, camped at Muir. Beautiful weather and an excellent climbing route with no adjunct crossings needed yet. Other than a windy summit, conditions were pretty much perfect. Walked around the crater rim to enjoy all the clear views." —
jodola • Jun 18, 2021
"Great 6 day expedition with RMI! Left Camp Muir at 1:20 am and got pumice scoured coming through Cathedral Gap. The wind was kicking up good! Took the DC route up, no ladders yet this year but some long traverses to end the crevasses. Got to Cascade Crest at 6:30 and true summit at 7:00 after a stop at Register Rock. Great views from the top to Glacier Peak, Mt Baker, Adams, Hood, St. Helens, and Jefferson. Back at Camp Muir just before noon. And of course my tent had come un anchored, so the wind was kiting it which made packing up a bit more lengthy. Tromped all the way down to Paradise for a 9,000 ft one day descent. Great time with great people and a strong team of climbers." —
oregon-mt-goat • Aug 1, 2020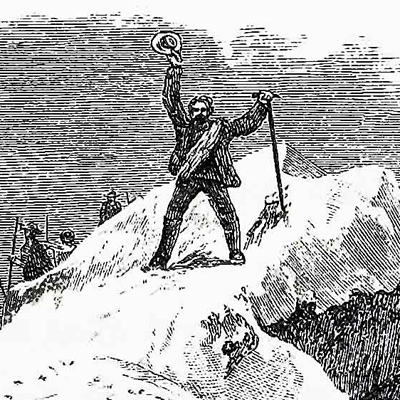 "with Rainier Mountaineering, Inc. (RMI) with Sandra Rhude and guides one day snow school, one day hike to Camp Muir, then depart about 11 pm for summit at 0630 am. clear skis but 50 mph winds. great climb!" —
rhudedog • Aug 31, 2019
"Guided 3 friends to the summit of Rainier via the DC. The Cleaver is almost snow free - the route crosses Ingraham Flats pretty high, and the route above the Cleaver, while direct, is starting to fall apart. Guessing the path will be re-routed towards the Emmons in typical July fashion. " —
BryHong8 • Jul 8, 2019
"Camped at Muir. DC route was circuitous with several ladder crossings, rapidly deteriorating from very high temperatures all summer. Also pretty hazy due to fires in the Olympic Mountains. Clear skies on the summit, 35 mph winds. An epic 2 days I will always look back on with a big smile." —
jodola • Aug 9, 2018
"Summit attempt with RMI. Set off for the DC route at midnight from Camp Muir, setting off across the Cowlitz glacier, a relatively flat and straightforward traverse with little to no crevasse danger. It was dark and we followed our guide, along with many other rope teams. We then ascended a rock route up through Cathedral Rocks, a total messy kitty litter like affair - soft sandy gravelly type rock. Not much fun. We crossed the rocks and gained the Ingram Glacier, walking past the IMG camp and other independent tent parties, we sat down for our first of three scheduled breaks. It was dark and cold, and we ate some foods for fuel. After 10-15 minutes, we continued on a path, traversing the Ingram Glacier to gain the base of the Disappointment Cleaver. About 5 minutes in we crossed a ladder spanning a deep crevasse. It was so deep it was black. The ladder had a 6inchh span of plywood on which to walk and a fixed hand line from which to create tension by pulling upwards, hence creating some stability. Best not to look down, expect to ensure your boots and crampon are securely finding purchase and footing. We crossed the glacier and met with the base of the DC, walking throu..." —
markhadland • Jul 26, 2018
"Climbed the Emmons Glacier the weekend of July 21 and July 22. Freeze thaw has created pretty tough snow conditions (sun cups) up high above 13,500 feet. Route is starting to fall apart and route finding was a challenge in the morning especially with paths meandering through the glacier. First time up this side, which is longer and more elevation gain than the DC, but a beautiful approach. Was able to glissade a good part of the Inner Glacier coming down." —
BryHong8 • Jul 22, 2018
"Second ascent of Mount Rainier within the last year. Susie was turned back before the summit last year, so we came back to finish the job! Amber, Susie, Erica and I drove up from Vegas and ascended the DC route unguided. The GPS batteries died somewhere on the way up & I didn't notice until we were headed down out of the crater, so the track isn't quite complete. We hiked up in clouds, rain and snow on Tuesday morning, then hiked back down to Paradise through much of the same on Wednesday after summitting. At least we had nice (but cold) weather during our summit bid!" —
Kevin • Jun 27, 2018
Awards
about