The Appalachian Trail passes over the mountain.
Mount Moosilauke is a 4000-footer in the southwest White Mountains of New Hampshire.
The Moosilauke Ravine Lodge on the southeast side of the mountain offers food and accommodations to hikers. The Lodge is owned by Dartmouth College and is run by members of the Dartmouth Outing Club.
Most commonly climbed route to the summit is the Gorge Brook Trail from Ravine Lodge. You can make it a loop by returning via the Carriage Road and Snapper Trail.
Moosilauke is the 10th highest as well as the southwesternmost of the 4,000 foot summits in the White Mountains.
A treeless summit that offers panoramic views of Franconia Ridge and the Kinsmans to the north.
"Molly and I did a loop hike on Moosilauke for her Grid. We went Tunnel Tr, up Benton Tr to the summit, over to South Moosilauke, then down Glencliff Tr. A nice hike all in all. " —
newenglandwarrior • Oct 1, 2022
"Up via Benton, nobody on that trail. Beaver Brook parking was overflowing when we went by. Despite being July 31, it was windy and chilly on top. 54 degrees. But excellent views." —
Alohabuffy • Jul 31, 2021
"A quick hike up Moosilauke to gain another Grid peak. Some wind chill up along the summit today. I didn't stay to long despite the beautiful views. I headed back to the car. Then drove to Portsmouth, met up with Molly, then up to Deer Isle for the night for the Bar Harbor trip. " —
newenglandwarrior • May 14, 2021
"Perfect weather for a quick hike up the Moose before rock climbing at Rumney. We took the Gorge Brook Trail up to the AT and then the Carriage road and Snapper Trail down. Easy 9.5 miles!" —
pandyabear • Nov 9, 2020
"Day one of a quick 4-day trip to the Whites. Ed/Larry, Tom and I met up on Ravine road after driving from home in some wet weather. Unfortunately the was being repaired so we had hike the final half mile to the Ravine Lodge and trailhead. Nice and blustery on top with low hanging clouds so the great views were totally obscured. Because of the conditions and low visibility we decided against doing a loop to include the south peak and just did a quick out & back." —
Nimblefoot • Oct 1, 2019
"Hiked up Moosilauke via Glencliff Trail. Was hoping for a sunrise hike but it ended up being too foggy. Of course it got nicer by the time I got back to my car. Moosilauke was number 24 of 48 NH 4000 footers" —
dmcosker • Jul 13, 2019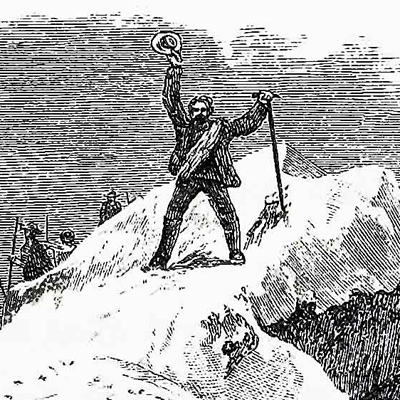 "Had a great hike on the Gorge Brook Trail. Hiked in a overcast of clouds and the temp was perfect. The hike took us about 5 hours round trip (with a large break in the middle) and the views going up were gorgeous. Really enjoyed the brook that the trail followed and gave a great feel to the hike. I will definitely do this hike again in the future. " —
Devin-Filladay • Jun 18, 2019
"A red-lining kind of day. Went up Carriage Tr, Hurricane Tr, Al Merrell Ski Loop, Asquam Ridge. Tagged Mt Jim on the way. Came down Carriage Tr. About 50 people on the summit. " —
newenglandwarrior • Jun 8, 2019
"Hiked up the Beaver Brook trail (AT) in the rain. The waterfalls and cascades were awesome! Ran into a bunch of thru hikers on way up! Hit a cloudy summit and a handful of hikers hanging out. From summit we hiked down the Glencliff trail to another waiting car!" —
blackwolf_03278 • Aug 12, 2018

"headed to the moose to help Roger finish his regular season 48. We had plans to hike Friday and Sunday...but neither day looked good for views and after the latest snow storm we decided to flip and do the moose Friday and finish on owls head on Sunday. I was still recovering from the stomach flu which meant eating was tough...my energy was zapped so I let Roger break most of the way to ensure I made it back down! Felt significantly better on our way down...I even had an appetite which was exciting. No views, or at least 80% cloudy views. A great climb though...and the white every way you looked was enchanting." —
shay-shay • Mar 9, 2018
Awards
about