Mount Marcy is the highest peak in the Adirondacks and all of New York state.
Lies in the heart of the Adirondack High Peaks Region of the High Peaks Wilderness Area.
A very popular summit due to its stature and great views.
Majority of the mountain is forested, although the final few hundred feet is above tree line. The summit is dominated by rocky outcrops, lichens, and alpine shrubs.
The shortest and most frequently used route up the mountain is from the northwest, the Van Hoevenberg Trail, which starts at the Adirondak Loj near Heart Lake. From there it is 7.4 miles to the summit, a lengthy roundtrip often attempted in a long day.
A large section of the trail is suitable for backcountry skiing.
Lake Tear of the Clouds, at the col between Mount Marcy and Skylight, is the source of the Hudson River.
"Mount Marcy in NY @ 5,344 ft ⛰ (Highest peak in the State of New York) #2 towards my Adirondack 46ers Journey. Amazing weather. Incredible trip down to the High peaks. A trail that is forgiving. Not technically difficult, a long day however with lots of rock, roots and mud. Stunning views. ❤️🥾⛰" —
Littlefoot • Aug 27, 2022
"It was a long, very wet and muddy hike to a cold, windy, foggy summit with absolutely no views in sight. Trail was basically a stream at many times. Had some periods of blue sky on the way down yielding some mountain views, and then finally pouring rain for the final mile back to Adk Loj. But it was still awesome, last half-mile to summit was a fun little scramble. Beautiful sunset in a sunshower back down at the trailhead." —
jodola • Sep 30, 2021

"Hiked in the day before. Stayed at Colden Dam lean-tos. Was really rainy and terrible. After that the weather was beautiful. Left camp at 8:00 am. Summited Marcy at 4:02 pm. We hiked in from Colden Lake. We had a slow hiker so the trail took a bit longer. Had lunch and dealt with an emergency with the camp I worked at. Fun. I hiked Marcy when I was 10, it was easier this time. Summited Skylight at 4:50 pm. Windy as heck. Quick going up and slow going down. Quicker than I thought it would be. We were gonna hike up Gray Peak but it was too late and we were losing daylight and needed to get back to camp. Hike gang." —
mmeyerpflug • Aug 2, 2021
"An incredible hike with friends for Meenu's 46. Meenu, Jeff, Sheley, Des, Roc, Mike and I headed out at just before 6 am, a little later than planned. We started at a good pace in the dark, wearing our spikes although there was no snow at the bottom - but it was only about 12 degrees so ice was inevitable. We made it to Marcy Dam in a little under an hour and shortly after it was getting light. And when the sun came up, it was a beautiful clear day - we couldn't have gotten luckier. It was a long trip up with various minor disasters, lots of ice and increasing snow, but everyone hung in there. The last little while some of us got a little angry at how far the summit still was "they should plant trees here so you can't see it and how far it is", and all the promises of "just 20 more minutes". We summitted at about 5 hours in, around 11 am. It was an emotional and wonderful moment as Meenu got to her 46th summit. We met some women who took our picture and cheered us on. Everyone refueled with a sandwich and then we took a celebratory shot of either Cafe Patron or Fireball, which warmed us up a bit and gave a little kick for the descent. The way down was faster in some spots (butt sli..." —
kvander • Oct 31, 2020
"Hiked with Gray Peak (first) and Skylight (second) for #21, 22 & 23 of the high peaks - halfway there! Beautiful summit views ALL to myself- didn't share with anyone. Trails had some other travelers on it, but not a lot - never crowded and I was never on the summit at the same time with people going different directions, me passing a few folks, or folks going to different peaks all together. 20 miles and tough - but as bad as it might seem; it's the Adirondacks. By mile 11.5 heading up Marcy, between the wind & running out of water until I could descend the other side, I was starting to feel it, but it was amazing & I made it. About 11 hours hike time and I stopped for over 2 hours at the summits (why not when hiking this much and this hard right!?). Take the scenic route around Avalanche Lake - you won't regret it. Makes the hike enjoyable and beautiful the WHOLE way and honestly is not that hard - just the steep climbs at the ends to each summit. Bring lots of water (my bladder had leaked before I hit the trail and I didn't refill it enough, but it was fine - I got water coming down the other way. Also loved that this loop hike gave me a chance to see Marcy from both sides hiking..." —
ionahscully • Sep 5, 2020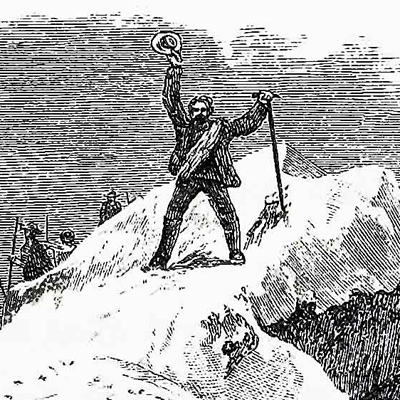 "Tom, Black and I left the ADK LOJ lot at 6:10 am. The state jacked the parking price to $15 taking advantage of Covid. Typical! Summited Marcy at 10:30. The winds on Little Marcy and the summit were brutal! Sustained at 45 mph with gusts to 60. Temps in the 40s and wind chills in the 20s. Thought we might freeze to death, lol. We didn't spend more than a minute there. Returned to car at 2:30. No view from the summit. 15.1 miles rt." —
garyogden • Aug 30, 2020
"Becca and I bounded up Marcy first thing in the morning, followed shortly by Max and Shannon. Then I bounded back down and hiked out to Upper Works, while Becca continued her planned peaks for the day." —
mikebenjamin • Aug 15, 2020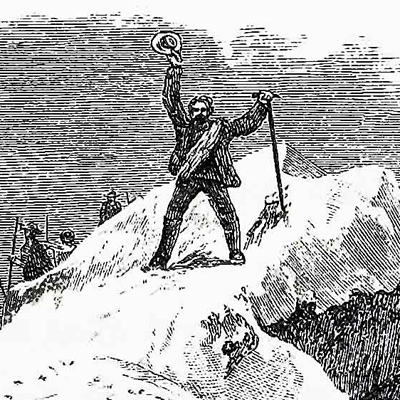 "Started at 7:10am. Summited in complete cloud cover (w/ 50-60 mph winds) at 12:30pm. Returned to Loj parking lot at around 6pm. Long, wet, gloomy on the way up. Clouds cleared up on the way down and sun came out. " —
Jaando • Aug 3, 2020
"Went from Upper Works to the Loj because I wanted to explore all of the above treeline of Marcy. Trip to Gray was great, including the climb down the ledge early on. Went up to Skylight where the blue skies were gone, it turned cold and I could see rain in the distance off to the west. Climbed steeply up the southern approach to Marcy. Arrived on the summit of Marcy for #44 in the rain. Stayed for only a couple of minutes then headed down while assisting a hiker who had lost the two women in the group she was hiking with. She was reunited with her hiking mates just below the summit crags and then the sun came out. I returned the 1/2 mile back up to the summit of Marcy where I could see my finish line in the distance: Whiteface. Stayed up at the summit to see the full 360 of mountains that I had climbed and had a bite to eat. Was so pumped that my ADK journey was soon coming to a close." —
JMindlin12463 • Jul 29, 2020
"Three knuckleheads tried to do a loop of Gray, Skylight and Marcy in a high water situation do to recent rains and snow melt. Almost every trail was a stream including the Skylight spur. Tedious day of boulder hopping with wet feet practically the whole day. Fortunately we got splendid views from both Marcy and Skylight which was great for the two knuckleheads who did these for the first time. Left Loj PA at 7am and returned close to 7:30 pm. We bailed on Gray, our first peak, as it was it was already afternoon and we still had the other two peaks to do and we had to do Marcy in order to get back to our car." —
Nimblefoot • Oct 23, 2019
Awards
about