Mount Lincoln is the highest Colorado 14er in the Mosquito Range and lies just east of the Continental Divide.
Many climbers attempt to combine the summit of Lincoln with those of Bross and Democrat in one climb.
Typically climbed from the east, starting at the Roberts Road Trailhead off of Colorado Highway 9. Multiple routes ascend from this trailhead, all starting along the Quartzville Creek Jeep Trail.
The shortest route climbs 3,000 feet in 3.5 miles, with the upper part of the route involving hiking on broken granite and shale.
"South Bross - Lincoln - Cameron - Democrat traverse 13.67km with 1,120m gain in 7:30hrs car-to-car. With family; Mike walked and scrambled about half of the distance and elevation gain. For the rest, everybody else got really envy him. The highest point - Mount Lincoln (4,356.5 m), the eighth-highest summit of the Rocky Mountains of North America. Got lucky with the weather and returned right before a thunderstorm." —
alexp • Aug 9, 2018
"The Lincoln Ampitheatre challenged me in every way possible! I started the hike fatigued from a previous summit and lost steam after hours of boulder scrambling and route finding. Made it to the road connecting Bross, Cameron, and Democrat... watched my group go to summit and made peace with the fact that I would not conquer Lincoln that day. I'll be visiting again via the standard Decalibron loop route! " —
melissakwriter • Jul 4, 2017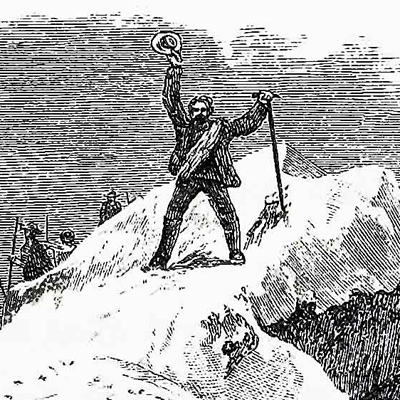 "Summited Lincoln and Cameron. Being Sunday, there were a lot of hikers around. I did Democrat in 2002, so I decided to skip it. The weather was getting a bit dicey looking so I crossed back over the Cameron summit and went down. First lightning strike was five minutes after I got into my car, so it was a good call." —
michaelkane • Aug 21, 2016
"Amber, Corey, Jon, Lauro & I flew into Denver on Friday night to spend a weekend bagging a few Colorado 14ers. We got in late Friday night, drove to Kite Lake and set up camp. When we got up on Saturday, we headed up the trail to Democrat, then Cameron, Lincoln, Bross & South Bross before taking a crazy steep scree slope down the NW side of South Bross. We had perfect weather! " —
Kevin • Aug 29, 2015
"Peak 3 of today's grand slam (Democrat,Cameron,Lincoln,Bross). Met a delightful couple, Ian & Dani on the summit who introduced me to Peakery.com ! Began at 6:45 am and returned to rental car at 12:30 pm. " —
AlaskaSteve • Jul 22, 2015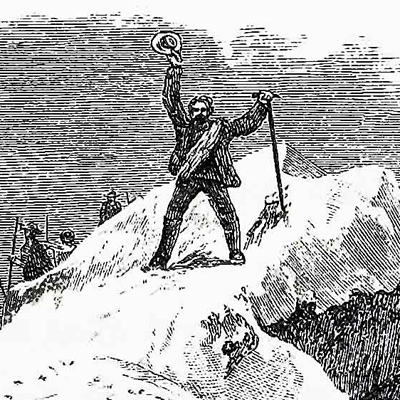 "Approach via Kite Lake and Democrat/Cameron was interesting. Was running the trail already when clouds swept quickly in from the valley and it began to rain and sleet. Threw on rain gear but had forgotten gloves, hands were numb. Quickened the pace until nearly at the top of Lincoln. Summitted Lincoln and had my arm hair standing on end...could feel the static electricity in the air and heard the telltale popping of an electric storm. Beat a hasty retreat down from the summit and ran to Bross where the weather was milder." —
native414 • Aug 29, 2011
"This is the highest I've been so far so Kellen and I celebrated by eating some food. Ray went european on it with cheese and sausage, I like his style. You can see one of our next hikes, Quandry and past hikes, Grays and Torreys. Pictures nor words can't describe the colors on Mount Bross. The smooth trail to Mount Bross lies ahead." —
lindsaywouldratherbecamping • Jul 23, 2011
Awards
about