Mount Kinabalu (also called Gunung Kinabalu) is a prominent mountain on the island of Borneo in Southeast Asia.
Located in the east Malaysian state of Sabah and is protected as Kinabalu National Park, a World Heritage Site.
Hghest peak in Borneo's Crocker Range and is the 4th highest mountain in the Malay Archipelago after Indonesian Papua's Puncak Jaya, Puncak Trikora, and Puncak Mandala.
Among the most important biological sites in the world, with over 4500 species of plant, 326 species of birds, and 100 mammalian species identified. Among this rich collection of wildlife are famous species such as the gigantic Rafflesia plants and the orangutan.
The main peak of the mountain (Low's Peak) can be climbed quite easily. The last part of the climb is on naked granite rock.
Climbers must be accompanied by accredited guides at all times due to national park regulations.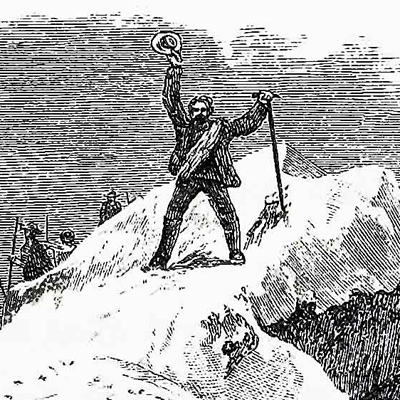 "We (all members of the Malaysian Mountaineering Assocoation) were allowed to spend a week or longer on the summit plateau. I summited more than a dozen peaks, Low´s Peak twice, it took me 4 hours from the trailhead and down (on aggregate as a test how I might fare on the annual climbathon in the veteran age group), because we had to first get our gear to the Layang Layang Hut. From there, after climbing Low´s Peak for the first time, we explored peaks on the Eastern Plateau such as the elusive North Peak, did several first climbs, most notably on the Phallus Peak and Andrews Peak (in rain). We ended our climbs amid bad weather and food shortage." —
martinlutterjohann • Nov 11, 2017
"An incredible and unique summit. After spending the night in the rest house at ~3300 meters, woke up at 2AM with over 100 other climbers from around the world. Some surprisingly steep sections with handlines. Made it to the summit just before sunrise, the. Descended nearly 2200 meters back to the trailhead. Complete TR: www.themtsarecalling.com/kinabalu" —
Christopher • Jun 29, 2017
"Fairly easy mountain. Highly maintained by Kinabalu park, which makes it very expensive to climb. Expect to pay more than 400 USD. Sad that only the rich can currently climb it. The way up is mostly stairs and hand rails. Last part is solid granite, with ropes added for extra safety." —
ahmadnakib • Jul 10, 2016
"Absolutely great mountain! Did the standard route from Timpohon gate to Low's peak by next morning. It's actually one day hike but they don't allow it anymore. Did also that tooth-like peak by the south rim of the crown. Had to run away from the guide to do so. Very sad this mountain is so exploited. Full trip report + map: http://dimitriosfan.com/2016/05/11/climbing-mount-kinabalu/ Climb Mount Kinabalu for Free: http://dimitriosfan.com/2016/05/19/how-to-climb-mount-kinabalu-for-free/" —
DimitriosFan • Apr 20, 2016
"My first high-country point summit was a huge success, given the great weather and picturesque landscape at the plateau area. We ascended via the longer Mesilau trail, stayed in Laban Rata 'til the early morning, made a summit assault, then finally descending via the Timpohon trail." —
ramng • May 10, 2015
"One day hardcore climb. Arguably one of the most challenging days of my life. Descent is very, very demanding. Ascent: 7:00 AM - 12:10 PM with a 20 min rest at Laban Rata and 3 times 10 minute rests until then. Descent 12:50 PM - 5:50 PM with a 30 min rest at Laban Rata and then continuous descent. Very heavy rain starting from 1:00 PM." —
csaladenes • Apr 8, 2013
"We have heard stories about people getting lost when sudden mist struck..."DON'T LET GO THE ROPE!" Sounds like a simple instruction, but people do funny things when they get panic, huh? But finally it's done, 16th July 2005, 5.30 a.m. After trekking through few different "worlds" - - Lowland forest, Lower Montane, Upper Montane, Subalpine, Alpine, and eventually, Low's Peak." —
kclow • Jul 18, 2005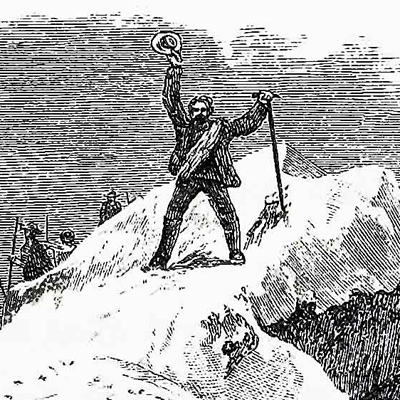 "I teamed up with a Swedish girl to share a compulsory guide. We ascended from Timpohon Gate to Laban Rata Resthouse the previous day. We got up in the early hours of the morning and set off in the dark for the summit. On the summit plateau there is a rope laid out; this is to ensure that climbers don't get lost. We were able to experience dawn on the summit. The views were extensive and really impressive. I went to the head of Low's Gully and looked down the gully. Getting up or down the gully clearly presented difficulties. This was the scene of an incident in 1994 when two army officers attempted to take a party of soldiers down the gully. Although some succeeded, extensive rescue operations were required for others. We descended the same way that we had ascended, mostly without the guide." —
peter43 • Feb 14, 2001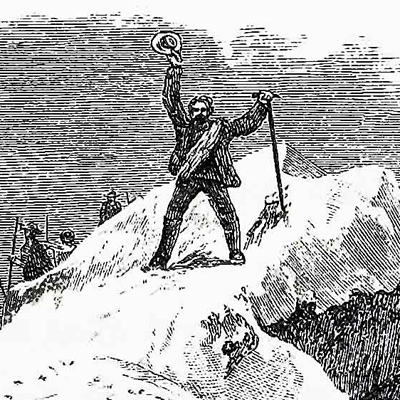 "Arrived in Brunei and went and stayed in Kinabalu. A few days later took a bus to the base of the mountain and climbed up to the top in one night. Stayed in a mountain hut on return. Next day went back to base camp and onto Poring hot Springs." —
steverd • Aug 23, 2000
Awards
about