Batian is the highest summit of Mount Kenya (Kirinyaga) at 5199 m
There is no walking route up to the summit of Batian Peak, all routes involve technical ice or rock climbing. There are several walking approach routes to the mountain.
The main approach route from the west is the Naro Moru route. Almost as popular and more beautiful is the Chogoria route from the east.
There are several technical routes to the summit of Batian. One of the most frequently attempted routes is the Normal Route via Nelion south ridge, SE face then Gates of the Mist to the summit, graded UIAA IV-.
"Climbed Mount Kenya through some fair weather days. Unbelievable views of the African plains and peaks all around. Had unfortunately tp turn back a couple of pitches before Nelion due to nightfall during the climb. Took some 30 continues hours of trekking and climbing without sleep from the upper hut up and back. Mount Kenya Photo Album: http://dimitriosfan.com/2016/12/31/mount-kenya-kenya-%E2%80%A2photo-album%E2%80%A2/" —
DimitriosFan • Mar 14, 2016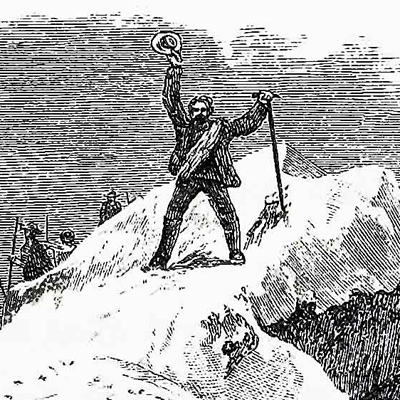 "Expedition to Kenya and Tanzania with Rhona Fraser, Robin Howie, Geraldine Howie, Janet Lambert (all fellow members of the Cairngorm Club). We engaged the help of John Temple for Mount Kenya. We used the Chogoria approach route to get to the Austrian Hut. John and I had reached the hut the night before and met there Gordon and Robert, two lads from England. We agreed to climb together so we had two ropes of two. In the cold light of early morning (around 07:00), we left the hut and crossed the Lewis Glacier and went up the screes to the base of the cliffs, the South-East Face of Nelion. It wasn't as steep as it seemed from afar and we climbed some of the early pitches unroped. We climbed up easily to a broad ledge, traversed left, up a gully, a long traverse right ending round a corner at III-. Then there's a choice – Mackinder's chimney or the Rabbit Hole or a crack up a steep wall at IV-. The first had hard moves high up. The Rabbit Hole is awkward with a rucksack, also high up. We used the crack – delightful climbing on small holds which I enjoyed. By now the rock was warm. Above there were several more pitches to reach the ridge and a sensational view down the south face. We..." —
peter43 • Jan 2, 1992
Awards
about