Mount Greylock is the highest peak in Massachusetts.
Known for its expansive views encompassing 5 states and the only taiga/boreal forest in the state.
A seasonal automobile road (open annually from late May through November 1) climbs to the summit, where stands the iconic 93-foot high lighthouse-like Massachusetts Veterans War Memorial Tower.
A network of hiking trails traverse the mountain, including the Appalachian Trail.
A hard Climb with rewarding views.
In Herman Millville's book, Moby Dick the Whale is thought to be inspired by Mt. Greylock's whale like shape.
"Great highpoint! We drove right up to the top but there are a ton of hiking trails you could take. We didn't have to pay anything to park at the top, I saw some posts about a fee but there was none. " —
emkabalka • Jul 16, 2022
"A nice, gentle hike up the AT nobo on a beautiful fall day. Climbed the tower stairs for incredible panoramic views of surrounding states, mountains and fall foliage. Enjoyed a hot apple cider and New England clam chowder at the Bascom Lodge restaurant before hiking back down." —
jodola • Sep 29, 2021
"So much fog you could hardly see the tower. You could tell by the way the place is laid out that they did an amazing job at setting this place up. The informative areas were awesome and on a clear day you can see for miles into VT and NH. There are also multiple peaks to bag off this main trail. " —
puddlepirate • Jul 13, 2021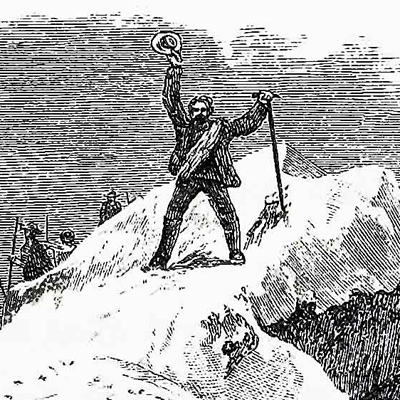 "South Bellows trail up, Thunderbolt trail down to Four Corners, then Bellows to trailhead. Icy the whole way up, crampons or spikes needed. Very windy at the summit, but amazing views and cool monument." —
gregoryskiba • Dec 30, 2020
"As part of a 16 or 17 state highpoint blitz of the Northeast this August while working remotely 8 hrs a day from various Starbucks. Finally a non-work day!!! Up and at it at 6am at the road side rest stop and off to Mt Greylock. 1.5hr and I was whipping up the park road which was beautiful. Cloud, wind and fog at summit (no surprise this week) and did a quick lap of the monument before the attendant appeared to charge me $10USD (out of state) for day parking. Turning north to get Mt Mansfield in Vermont as a 2nd attempt. In 2015, I went for the toll road too late in the day and they had closed it. Not today!" —
alexjoseph • Aug 10, 2019
"Drove from the South and parked just below Jone's nose. I hiked the rest of the way up for a roughly 2~3 hr journey! Try to climb in the afternoon as the morning fog had obscured the view slightly. " —
sklarguy • Aug 3, 2019
"Stopped into Greylock State Park for the first time to climb its namesake. It was snowy, windy, and the summit was in the clouds, but beautiful all the same. I will have to return on a clear day to catch the views." —
Right-On • Oct 24, 2018
"Did part of the Appalachian Way on the way up. From Jones Nose to the summit and back. Spent a fair bit of time at the summit, going up the War Memorial, and exploring nearby areas." —
donizen • Aug 30, 2018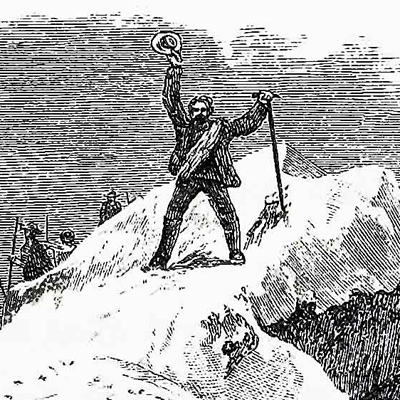 "hiked starting at roaring brook, with Mrs.-the-beast-of-the-east and Jessica and Chris. about a 6 hour hike. mild temps, clear skies, could see to NH. great time, chilly on top! warming hut was open." —
beast-of-the-east • Nov 12, 2016
"A beautiful Labor Day Sunday in the car resulted in my visit to this Massachusetts High Point. Drove up from Pittsfield on Rockwell Rd. and went down via Notch Rd toward North Adams." —
SteveM_StickMan • Sep 4, 2016
Awards
about