Mount Fuji is the highest mountain in Japan and along with Mount Tate and Mount Haku is one of Japan's "Three Holy Mountains".
Often cited as the most climbed mountain in the world. An estimated 200,000 people climb Mount Fuji every year, 30 percent of whom are foreigners.
An active stratovolcano that last erupted in 1707-08.
Mount Fuji is just west of Tokyo and can be seen from there on a clear day.
Mount Fuji's exceptionally symmetrical cone is a well-known symbol of Japan and frequent subject of Japanese art.
The most popular time of the year for people to hike up Mount Fuji is from July 1 to August 27 while huts and other facilities are operating.
4 major routes from the fifth station to the summit with an additional 4 routes from the foot of the mountain.
The Kawaguchiko route is the most popular route because of its large parking area and many large mountain huts where a climber can rest or stay.
The next most popular route is the Fujinomiya route which has the highest fifth station, followed by Subashiri and Gotemba. Even though most climbers do not climb the Subashiri and Gotemba routes, many descend these because of their ash-covered paths. From the seventh station to near the fifth station, one could run down these ash-covered paths in approximately 30 minutes.
The four routes from the foot of the mountain offer historical sites. The Murayama is the oldest Mount Fuji route and the Yoshida route still has many old shrines, teahouses, and huts along its path. These routes are gaining popularity recently and are being restored, but climbing from the foot of the mountain is still relatively uncommon.
Always remember the Japanese proverb: "He who climbs Mount Fuji is a wise man, he who climbs twice is a fool".
"Climbed Mt. Fuji (Fujisan) with Dennis Broadwell of Mountain Gurus in his August 22 2018 summit group. We climbed up using the Fujinomiya-Gotemba routs and stayed in a hut up on the mountain. We forewent the "sunrise summit" as it was raining at 3 AM and instead saw sunrise from the hut and had a bluebird summit day. We descended via the Prince route. Cole joined me and he also circumnavigated the crater with Dennis since they both had more energy than the rest of us. " —
40in40 • Aug 22, 2018
"Yoshida trail "bullet". http://www.fujisan-climb.jp/en/trails/yoshida.html Caught a late express bus from Shinjuku to Mt Fuji 5th Station https://highway-buses.jp/ Eked out time eating noodles in the warmth of the base station cafe before setting off at an ultra slow plod in the pitch black at 2145hrs local after the cafe closed. Arrived at the crater rim over 2hrs before sunrise. Found a spot and waited it out with the gathering numbers to view the sunrise "Goraiko". Curled up and tried to doze but the wait was unpleasant in the chill gusting wind amid sandblasting swirls of volcanic grit. I ended up wearing every piece of clothing in a vain effort to stay warm despite having left Tokyo in sticky 84 degree heat just hours before. The grit got everywhere including the zoom mechanism of my camera lens which jammed. Top tip: pack breathing mask, ski goggles and space blanket. The sunrise was fab after which I set off on a clockwise circuit of the crater. Finished back down at the 5th Station at 0820hrs and lazed in warm sun with an ice cream for an hour waiting for my bus back to Tokyo. I'd bought a return ticket but were I to repeat I'd go down on the Gotemba trail 'great sand run..." —
davidb • Aug 24, 2017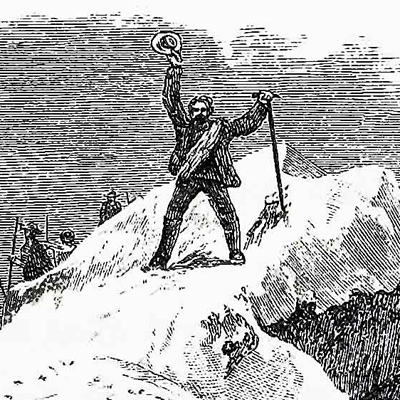 "Amazing! We came at a good time- no crowds. It was steep on the way up and fun to stop at the huts. The post office at the top was closed when we got to the top. Cloudy and misty so we couldn't see much. The weather turned quickly so we had to go back down." —
hanawalton • Jul 4, 2017
"This was the highlight of my trip to Japan and a goal of mine for years, since my dad lives in Japan. The previous afternoon we spent all day traveling to a town on the base of Fuji. I thought the train would never get there because how slow it was (compared to the Shinkansen). We made it to the town, spent the night, and at the crack of dawn waited for the bus to take us to the 5th Station. We began our hike in fog (or in the clouds really) but it eventually cleared up as we got higher up. Got my hiking stick stamp at each station. Unfortunately, due to time, we were unable to make it to the summit. We did make it to station either station 8.5 or 9. Next time, I will make it to the summit! I unfortunately don't have too many pictures from Mt. Fuji..." —
CamminatoreAFK • May 26, 2016
"Left parking area on Subashiri route at 10 pm and mad the summit in time to see the sunrise. Slept a bit on the summit, bought some souvenirs and headed back down for some lunch." —
TCH • Aug 26, 2015
"Hard but not big deal...Fantastic the Fujinomiya Trail...Scenery and experience superb! Climbed in one day, no overnight: Machida city (Japan) - Summit 3776 - Machida city (8 hours)" —
lucagalileo • Aug 26, 2015
"Although this was not the hardest peak I have climbed, it was not easy, with nearly a 5000-foot gain and over 4000 feet of the ascent occurring in the last 2 miles. There is nothing technically challenging about this climb, but the steep grade will test your conditioning. Since there is a well maintained trail the entire distance, this climb should be classified as Class 1, but the steepness in places over some sections of rocks in the path could raise the rating of this climb to hard Class 2 or even easy Class 3. One of the more challenging aspects of this climb is finding a way to the trailhead at an early starting time. Since I was climbing very late in the season, the choices were very limited. I had to take a taxi from my hostel in nearby Kawaguchiko, which cost $150 US, but that was the only way to get started on the trail at an early enough time to be safe from possible afternoon storms. Fortunately, my wife, Geri, and I were able to find someone to share our expensive taxi with. Derek, a school teacher and football coach from Texas was taking a year off from his career and he shared the expense of our transportation to the trailhead at Station 5 of the Yoshido Trail, the mo..." —
Stewy • Sep 12, 2014
"This is a back dated log. This is the first weekends that Fuji was opened, it is hard to plan a trip to climb Fuji. You do not know if there is going to be a typhoon. After, making the decision the family and I hop on a plan and went for it. We flew into Tokyo late at night and caught many trains, and a cab ride. We made it to Kawaguchiko for a place to stay. The next morning got on a bus to station five (5). The place was pack (like trying to get on a line at Disneyland). The day was sunny and warm, we started around 1 pm. (This is a late start) hedging down the main trail the clouds stRted rolling in an the temp drop a few dregrees, it it felt good for climbing. I am going to start jumping around... Did the climb in two days. The first day took my family about 12 hours to climb up to station 8. The sound was setting and my wife did not want to climb any higher. She was not comfortable using a head lamp. We stayed in one of the huts. The weather had turn bad durning the day and we were cold wet and hungry. So we were done for the day. The hut- nice and warm, you sleep with 20 people in a room and everybody is snoring(bring earplugs) you are provide with a sleeping b..." —
Bear • Jul 5, 2014
"Climbed Yoshida trail from 5th station to 8.5th station leaving 11 am, arriving 6:30 pm (longer than expected). Rested until 1:30 am, then resumed climb to summit and viewed sunrise. Descended with haste thereafter to make my bus leaving 5th station at 11 am. " —
amedlin • Jul 24, 2013
"13 hours round trip, after waiting in lines to reach the top. Loved the overnight climb, but no sunrise. Clouds so thick at the summit, I don't even know what it looks like up there! Beginning and end quite pleasant, but cold and rainy through the middle of our time on Fuji-san. " —
shannonreuter • Jul 17, 2013
Awards
about