Mount Colden is in the High Peaks of the Adirondack Mountains, New York.
Known for its distinctive Trap Dyke, a large crevice running up the center of the mountain which can clearly be seen from Avalanche Lake.
There are two maintained trails up Mount Colden: 1) The first approaches from the northeast, passes by Lake Arnold and crosses over several false peaks before ascending to the summit. 2) The second trail, which is steeper, approaches from the southwest, starting from Lake Colden. Both approaches are reached from the popular Adirondak Loj trailhead.
Finally, the summit of Mount Colden can also be reached by climbing the infamous Trap Dyke from Avalanche Lake. This approach leads to a long slide and a short bushwhack to the summit. It doesn't follow a maintained trail, is extremely steep in places, and should be taken with caution. The Trap Dyke is also a challenging backcountry ski descent only in the right conditions.
"Out of the Loj on wonderful Fall day with crisp morning temps. Had fun in the mud and early ice closer to the summit where deployed the micros to avoid any awkward slips. Since it was a holiday weekend there plenty of unprepared hikers slip slidding around on various trail challenges and braving the sudden cool temps. The crew of five was Ed and three frisky gals- Amy, Dawn and Samantha(Sam)." —
Nimblefoot • Oct 8, 2022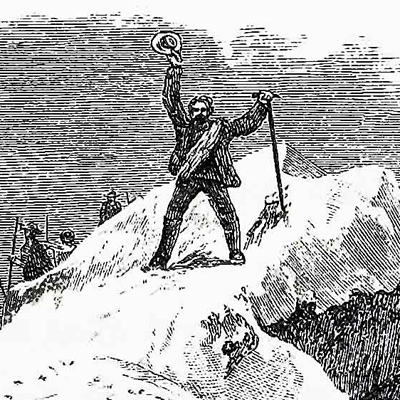 "ADK LOJ to Colden to avalanche lake and back to LOJ. Fabulous hike with crazy amazing views. Avalanche Lake is breathtaking. Forgot to bring my lunch or snacks so spacey hungry for the finish." —
johnpursell • Sep 3, 2022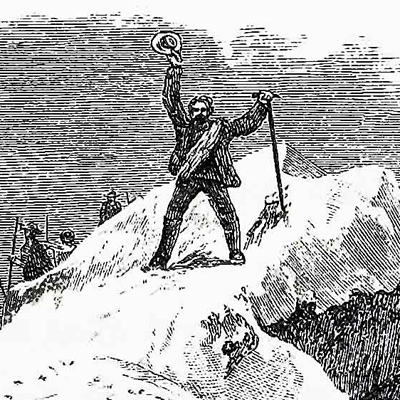 "Partly cloudy in the 10-20s, light wind, ideal weather for winter hiking. Started from the Loj and ascended on the East side of Colden, through Avalanche pass and over the frozen Avalanche Lake, which were gorgeous terrains to travel through. Saw a few hikers attempting to ascend Trap Dike. Slow, steep climb to the summit, which had 360 views of all the surrounding ranges. Snowshoes needed all day, except for on some of the steep and icy parts. Continued NE through the summit and looped back to the Loj. Ran into a good number of skiers throughout the day. 13.67 miles in 7:45 hours, 4,350 total elevation gain. " —
gregoryskiba • Mar 5, 2022
"Short story - Jeff, Meenu, and I went to get this peak #45 done. The forecast had been a little iffy with rain earlier in the week but improved, so we took the chance. It ended up being a beautiful day, although chilly and windy at the summit especially when the sun was behind clouds. But the view was amazing. We did the Lake Arnold trail up and back and it took almost exactly 8 hours. We were on a mission, and got it done, but still enjoyed a beautiful hike. Just as we were signing out of the trail register, it poured rain and we felt very lucky we had finished. It only lasted a few minutes and then it was on and off sunshine and showers for most of our drive home. Colden eluded me last time but today was a great day to do it, so perhaps meant to be." —
kvander • Sep 26, 2021

"Left camp at 9:20 am. We spent the day before going back to the van to get more food. Summited Colden at 11:08 am. This was a tough climb. Lots and lots of ladders. Definitely worth it when you get to the top. " —
mmeyerpflug • Aug 5, 2021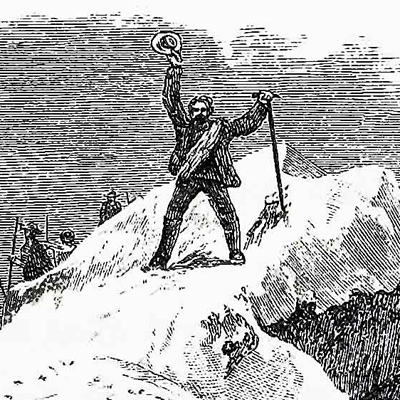 "After we hiked Marshall, we returned to camp at dusk and ate dinner. That night, it poured rain and James' hammock area flooded. When he woke up, all his gear was in a lake below his hammock. It was still sprinkling and misty the next day when we hiked Colden. There were no views and it was cold and rainy all day. " —
hanawalton • Jul 13, 2021
" Hiked Colden with Dan DeMarsh today. 0612 start from the Loj via Van Ho and Lake Arnold approach. Temps were in the 30's all day with packed snow conditions. Not much snow to be found but that will likely change with the coming storm. Skies were unexpectedly clear allowing for amazing views out and back. Micro spikes were fine so shoes went for the ride. Managed to catch a micro spike on a downed tree tearing the chain from the rubber, did not impact performance and can likely be fixed. We returned to the lot in a little over 7hrs. An amazing day that we were sad our friends Scott Wells and Tom Russell couldn't join the fun." —
davelaurenty • Jan 15, 2021
"Tom and I helping Kathryn in getting 3 more peaks for her 46R quest. Great day with beautiful weather. We spent nearly an hour on Phelps taking in the grand view, a first for Kathryn and Tom as his first ascent involved cloudy/wet weather. Kathryn excitedly realized that of the most of peaks, one can easily see from Phelps, she has done(34/46)." —
Nimblefoot • Sep 19, 2020
"Went through Avalanche Pass up Colden and around and out the other side. Beautiful day with clear views every way we looked. Quite a hike straight up with crazy stairs. One of my favorites." —
bbergman • Aug 1, 2020
"Gorgeous day for a two-peaker. Climb dedicated to my dad. Very muddy leaving Lake Arnold to false summit of Colden. Blue skies on Colden Summit #23. Took it slow down the staircases on the south side of Colden. Sea of green going up Marshall. Lost trail near summit of Marshall. Loved going through Avalanche Pass again!" —
JMindlin12463 • Sep 5, 2019
Awards
about