Kings Peak is the highest peak in Utah.
Lies just south of the spine of the central Uinta Mountains and is located in the High Uintas Wilderness.
There are 3 popular routes to the summit: a scramble up the east slope, a hike up the northern ridge, and a long but relatively easy hike up the southern slope.
The peak is belongs to the Lower US Ultra 57, with 6,348 feet of prominence.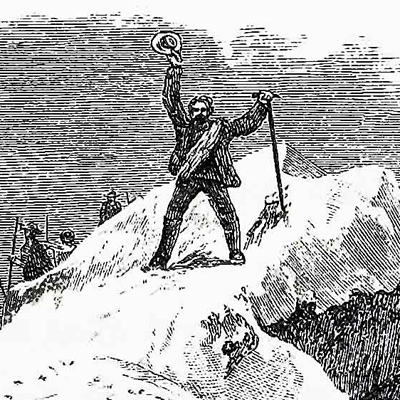 "One day up and down from Henry's Fork Campground. Definitely a long day. On the way up, signage to cross the creek was a bit confusing, but I quickly realized my error and turned around. Once up to Gunsight Pass, I decided to take the "shortcut" and go up and across the boulder meadow to Anderson Pass. Straightforward route up to the summit from there, but took longer than anticipated because there's very little trail and it's mostly tough scrambling. Way down was without incident, but I was exhausted by the end of it! (Probably didn't help that I had just flown into SLC from almost sea level the night before and was operating on little sleep.) Beautiful country up in the Uintas!" —
andrewmadsen • Jul 3, 2021
"🏞️ There and Back Again, a Kings Peak Journey 🏞️ . We made it to the top of Utah! It was a #beutahful, fun, difficult, but totally worth it adventure. Although we only had one day away from our kids and wanted to challenge ourselves by doing it all in a day, I would definitely recommend camping. In the future, I'd like to be able to accomplish some twofers in this area. Doing it on one day made the flat 8+ mile hike out more challenging and in a sense, painful, especially to my feet. . Elevation: 13,528 ft Trailhead: Henry's Fork Route: Henry's Fork Trail and took the shortcut from Gunsight Pass to Anderson Pass instead of dropping into Painter Basin Start Time: 5:30am Distance to Summit: 13.15 miles Time to Summit: Approximately 7.75 hrs Total Time: 13.5 hrs Details: The first eight miles to Dollar Lake were mostly flat. Around mile 10 is when you start gaining elevation as you hike up Gunsight Pass. From there you can descend into Painter Basin which would involve losing elevation. . We took the shortcut and continued up the ridge on a well defined path as of August 2020. There was some moderate exposure taking this route. Once we were above that there was a boulder..." —
trailheadjoe • Aug 22, 2020
"Hiked about 8 miles to Dollar Lake area and set up camp (mosquitos out in force), ran into some light rain and thunder on the way. Started out for summit early next morning and had beautiful weather all day. Made our way up Gunsight Pass, through stunning beauty of Painter Basin and then up Anderson Pass to a saddle from which the summit scramble began. Spent a relaxing night back at camp then made our way out next morning. Saw a moose eating leaves off a tree just a couple miles from the trailhead. Long hike but distracted by the incredible sights and really fun scramble to the peak." —
jodola • Jul 20, 2020
"Decided to hike King's Peak with my friend Danny one day after flying in from NY. We started our hike around 6am and hiked in to Dollar Lake and set up camp. We then headed for the summit via Gunsight Pass and the shortcut trail. We made the summit around 2pm. I was definitely feeling the effects of the relentless sun, the altitude, and the fact that I'm very out of shape right now. We left the summit and headed back to Dollar Lake, arriving shortly after 5pm. We woke up Sunday morning and hiked the final 8 miles back to the trailhead." —
LGH-Tom • Aug 24, 2019
"See psychikingjes write up and full GPS track from the trailhead. Spectacular scenery!! The only thing I would add is that parking at the trailhead can be bad (50+ vehicles) with some parking at pullouts as far as half mile from the trailhead, as we witnessed upon our arrival. However when we left, plenty of parking was open right at the trailhead lot. " —
kenmiller • Aug 18, 2019
"We actually summited Kings Peak on 8/18, but who's counting? ;) It's a 3-day track that I've uploaded, since that seemed the most fair as it had the entire trip on it. We backpacked in on Saturday 8/17 and went the 8 miles to Dollar Lake, where we set up camp. Sunday 8/18 we rose earlier, yet still took a leisurely pace to the summit. Part of said leisurely pace was me being sick AND me being out of shape, but I'm not complaining. It was about a 14.3 mile round-trip day on summit day from Dollar Lake, through Gunsight Pass, down and around (but we cut off some of the trail and contoured up), back up to Andersen Pass, and then up Kings to the summit. There was snow, but we avoided all but about 15 feet of it, and that was low enough down and with zero exposure that we didn't bother to break out our microspikes. The weather was perfect. Not a cloud in the sky, a nice breeze that came and went (we could have used it more rather than less...!), and a gorgeous sunny day with an intensely blue sky. The last day we broke camp and backpacked out the 8 miles, and made sure to take our photograph on the Highpointers Club Foundation bench at the trailhead. ;) Why wasn't it at the summit, huh?..." —
psychikingjes • Aug 17, 2019
"It was a 3 day pack trip to King's. Plenty of time to explore and enjoy the area. Set up Base Camp at Dollar Lake. Weather was touch and go, had to take cover a couple of time, but got the Peak to ourselves. This was a great trip." —
CacheMACS • Sep 8, 2018
"A long hike from/to our camp at Elkhorn Crossing out of Henry's Fork TH. We went up Gunsight, descended into Painter Basin, reclimbed up to Anderson Pass, then finally ascended the north ridge which was full of loose talus. Took the shortcut between Anderson Pass and Gunsight Pass on the way back which is a much better option than dropping all the way into the basin. Saw some mountain goats just below Gunsight Pass. This is one of my favorite hikes to date. " —
edg • Jul 1, 2018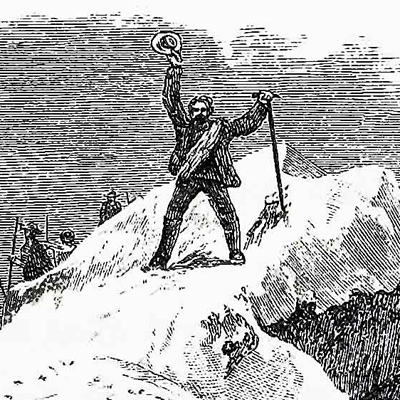 "with Sandra Rhude. we drive from Mpls and an camp at Henry's Fork Campground. big flash flood on the drive into the area! we hike to our high camp on 27th July above Dollar Lake. we get moving about 5 am arriving after a scramble about 12 am? 14 hour roundtrip day. we have building thunderstorms on the summit ridge decent. still lots of folks heading up.... not smart at all! temps in the 60s. " —
rhudedog • Jul 28, 2017
"We left Las Vegas on Friday night & headed to southern Wyoming. We checked out Fossil Butte National Monument Saturday morning, then drove to the Henrys Fork Trailhead, arriving around noon. We set up the tent near the trailhead and tried to sleep throughout the day. It was hot, so that wasn't too easy. After finally getting into a good sleep, our 9pm wakeup time had arrived. Ugghhhh. We had decided to do this as a long dayhike and there were thunderstorms in the forecast for the afternoon, so we wanted to get an early start. We were on the trail by 1015pm and saw a porcupine soon after that right off of the trail! (I had never seen one in real life before). We made good time up to Dollar Lake, but Amber & I weren't really feeling too great. Maybe it was the lack of good sleep; maybe we didn't have a good breakfast. We continued on to Gunsight Pass at a slower pace. We had agreed to traverse around West Gunsight Peak instead of descending all the way down to the valley. Just past Gunsight Pass, there was a large snowfield blocking our way. We decided to go pack to the pass and take a nap until sunrise, so we could see what our options were. We put on all of our layers..." —
Kevin • Jul 2, 2017
Awards
about