Granite Peak is the highest peak in Montana and one of the most difficult U.S. state highpoint ascents due to technical climbing, poor weather, and route finding.
It was the last of the state highpoints to be climbed.
Today, climbers typically spend two or three days ascending the peak, stopping over on the Froze-to-Death Plateau, although some climbers choose to ascend the peak in a single day.
A rope is typically used to rappel down from the summit.
"Not enough information about this route online... In short for the approach Sky Top both ways is far easier. Terrain is easier, and it is also prettier with more possible camp sites. It looks like on the topo map that Aero Lakes has more trail but this isn't true to reality. The use trails to Sky Top are well developed and beyond a couple water crossings pretty much just walking. Aero Lakes going from Lower to Upper, and Upper to Camp are exhausting boulder hops that require route finding. That said I did Sky Top up and Aero down to simply see more of the area. Now on the climb itself. The Southwest Ramp is no bones about it a basic class 3 climb. It requires simple route finding and basic scrambling. That said, I did it when all the snow was melted. If you also choose to do it with melted snow (Labor day-ish) then you should avoid the fixed lines people seem to leave the just scramble. None of the scramble is exposed. Finding the ramp itself is easy as well. As far as the dreaded 'rock fall' I can honestly say that its nothing special. If you've done Middle Teton you've experienced worse. Stay together, where a helmet, and be aware of parties ahead and behind you. The exp..." —
Irrationalist • Sep 5, 2022
"So disappointing! We drove up from Vegas with hopes of climbing Granite Peak, for State Highpoint # 48. We got to within ~600 feet of the summit and made the decision to turn back. We didn't move as fast as we had planned and didn't plan any extra time or food. It was a difficult decision to turn back, but it was the right one. We will be back!" —
Kevin • Aug 28, 2021
"Man, this was an incredible adventure. As part of our annual high points trip, Tom and I opted for the SW Ramp route on this guy, and started our hike just before 12:30 pm after driving in from Bozeman that morning. The miles of vibrant wildflower meadows slowly transitioned to glaciated alpine valleys with pristine lakes as we pushed towards our camp at Upper Skytops. Our route finding skills were definitely not perfect, but we made our way there before dark and passed out just after setting up out tents. The next day we woke at 4 AM, hit the trail around 4:30 and made our way towards the slab in the dark, opting to cross a few partially soft snowfields to reduce the impact on our already tired feet. We reached the slab at 7:15 AM, and that is when the real fun began. After nailing two class 3 steps in the ramp we were feeling pretty confident and excited - so much that we accidentally overlooked the discreet class 3 gully we were supposed to take to the summit ridge. Suddenly we found ourselves faced with some scary class 4/5 blocks that we had not mentally prepared for, and it definitely took a strong team effort to get up safely. Regardless, it was awesome and we made it up t..." —
LGH-Dan • Jul 26, 2021
"Flew into Great Falls Montana where Danny picked me up. We drove to Bozeman and spent the night there before heading out the next morning to head up to Lady of the Lakes trailhead. We didn't get an early start as we knew the plan was to hike into Skytop lakes and stay there for the night before heading up to Granite Peak the following morning. We stopped in Cooke City to grab a sandwich before heading to the trailhead. There was only one other vehicle at the upper trailhead parking area by the old miner's cabin as it was a tough road to get up there, but we would be extremely happy to remove those extra miles on the hike out the next day. We started out at 12:30pm on Saturday towards the Skytop Lakes area. Easy hike in to Lady of the Lakes with lots of wildflowers in bloom which would be a theme of the day. We continued on and had to make a couple route decisions. We only saw two groups on our way out to Skytop Lakes and were surprised since the weather was perfect and the Beartooth wilderness area was stunning. During the way up we definitely missed the route a couple times (hopefully my GPX will upload). We made our way past Lone Elk Lake, Rough Lake, and the Skytop Lakes with so..." —
LGH-Tom • Jul 18, 2021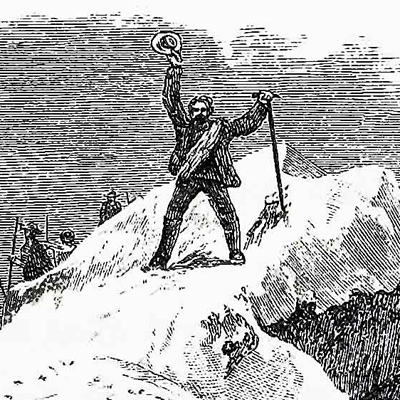 "we start at the Mystic Lake/West Rosebud Trailhead. with Sandra Rhude & guide Curtis Green (Jackson Hole Mountain Guides) 3 nites, 4 days round trip. big sleet, snow & wind storm the night after summiting." —
rhudedog • Aug 22, 2019
"The most taxing climb I have done to date -- the length of the day, the constant focus on route finding, and diversity of travel (rock, snowfield, scramble, rock climbing, various classes) all make for a very challenging, yet rewarding, experience. T. Bain and I worked through a combination of routes described in literature to make a rather unique climb of this peak. Worked our way from basecamp up through the Sky Top lake basin and proceeded to venture up the steep snowfield of the southerly face and eventual couloir to a notch in between what is known as West Granite Peak and Granite Peak proper. At this point, our climbing would become a test of fortitude to maneuver through Class 4 and some low 5 class climbing up the chute to top out on the west ridge of Granite and then the summit. As Montanans, T. Bain and I are extremely grateful and fortunate to experience mountains such as this and to be able to sit on "the top of Montana" if just for a brief moment. Wish my dad could have finished his climb up here 40+ years ago..." —
MarmotHead • Aug 4, 2018
"Well I thought since it was "only" 20 miles compared to the 34 miles on Kings Peak last week that it would be a short jaunt. And when I made it to the frozen plateau in 3 hrs, barely noticing the switchbacks that it was going to be short day...was I in for a surprise. That "plateau" goes on forever and one can go mad on those boulders. And crap that summit ridge requires a descent first then up... I met up with Matt and Steve (from Billings) on the ascent of the ridge and we pieced together that 3 or 4 minor summits enroute to the final face which I had seen in pictures. I ended up soloing up what I thought was the 5th class section that would have been fine with a rope and a piece a gear for the last pull over the lip move...but without a rope and being up a good 30 feet I decided to back down. Pissed off that I slogged for 7-8 hrs to get this far and not summit I was happy to hear when Steve suggested maybe an alternative easier line to the right. Looked good and I popped up it and by 2:30pm we were on the summit block. Matt asked how it compared to other peaks. I said it was shorter than Gannet (2 weeks earlier) but more technical for sure. And shorter than Kings Peak but ..." —
alexjoseph • Aug 9, 2014
"Went up SW Couloir with friends, Sjaak, Mary the Navy Girl, Marion & Air Force Adrian. This was my fourth attempt after having been stormed off from Mystic Lake and Rosebud approaches over the years. Attempted this route three years ago in early Sept. and also got stormed off. This finishes the lower 48 state highpoints for me." —
StoneMan • Aug 16, 2013
"The hardest hike i have ever done in my life. My friend with me has failed the climb twice for various reason. I knew going into it that it would be really hard. We made the 12 mile hike in one day and by 6 pm we thought we would have enough time to try to summit in one day. We saw to men coming down and told us it takes at least 3 hours from the base. We set up camp and waited to the next morning. We made the steep climb and made the summit but getting down is just has hard as getting up. We got lost going down the wrong couloir. We had to make a really hard decision to either go back up to the top and try going down again or work our way across to to find the south west couloir. Very tuft because we could either fall or get stuck. Well we were able to get to the right couloir and make a way down to our camp around noon time. We packed up and made our way out trying to beat the sunset. We were not able to find ways across a few rivers and had to get our shoes and socks wet. Which made the later part of our hike painful because my feet stayed wet the entire time. I had ran out of water and had to drink glacier water that i found. When we finally made it back to the car its was arou..." —
elbesto • Aug 20, 2011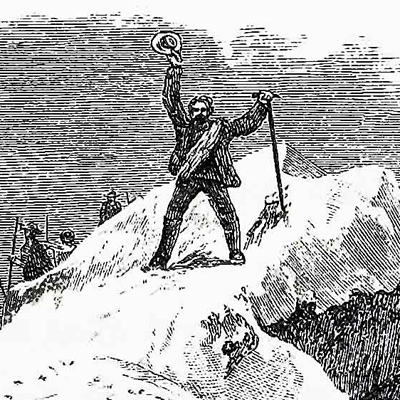 "hike up from Cooke City from the south. camp at x Lakes. with Kate Eifler, John Rhude and teacher friend. we get below the south face and turned about by nasty thunderstorm. date approximate. " —
rhudedog • Aug 12, 1998
Awards
about