A classic by any route, the Grand Teton forms the centerpiece of one of the West's most dramatic ranges.
7 miles and 5,000 vertical feet of hiking bring you to the Lower Saddle of the Grand, a breathtaking perch for a campsite, but don't expect much sleep once the evening wind kicks in.
The easier routes, including the Owen-Spaulding and the Upper Exum, offer great adventure value for the inexperienced climber to second.
The summit offers an exhilarating 360 view; Jackson Hole ski area looks like a molehill from up there.
Grand Teton is the highest point in Grand Tetons National Park.
"Went out with Nadov from JHMG with my friends Brian and Jacob who I used to spend quite a deal of time climbing in the Sierra with. My 150st unique peak! The weather was glorious at the top. We were the first group to summit that day." —
Irrationalist • Aug 18, 2017
"Our group of 4 set up at upper moraine camp on the evening of the 29th. After an early start the next morning we got to what we thought was the beginning of the direct exum but actually turned out to be, discovering months later, a route called It's not a Chimney,5.9. A bd .75 x4 and his biner companion were hanging out at the base when we arrived along with a fixed stopper with an NPS stamp and possibly the jankiest anchor I've ever seen. We roped up two teams of two for a single wandering alpine feeling pitch and set up at the top of the difficulties below an easy looking lower angle gully. We simulclimbed, although it may be better to solo to keep your rope from knocking rocks down, until we met up near the start of the upper exum on what turned out to be easy 4th class. Still really early in the day we put away our ropes and finished the upper exum ridge solo, to keep with the spirit of the first ascent, arriving at the summit a few minutes before 9AM on a beautiful sunny morning. " —
Yosemike • Aug 30, 2016
"Summited the Grand Teton as part of the "Grand Traverse" of ten peaks in the Grand Teton range. Total peaks = 10, miles = 13, elevations = ~22,000', days = 2. One of the most amazing trips I've completed to date. " —
DrBoz • Aug 20, 2014
"Nothing but sunshine all around our summit - of course our party of 11 found the day with the blizzard?!?! Snow, slippery rocks, and a level of technical climbing greater than we were all accustomed made for more adventure than bargained for. The good news - we all survived with 6 of 11 making the summit - myself, Tom Power, Brett Bush, Tom Romary, Joe Stern, Mike Hess. Thanks to our guides Mike and Weez of JHMG for making it happen & bringing us home safe!" —
BTG-MBHSA • Aug 9, 2013
"Infamously known as "The Princess Cruise 2012," my team and I climbed for Bay Area Wilderness Training, a organization geared towards getting at-risk youth outdoors. We spent 4 days on the mountain at Corbett High Camp (~11,500) with Jackson Hole Mountain Guides, which I highly, highly recommend. We summited around 10AM after leaving camp at 3:30AM, and rappelled just in time to miss the first storm of the day. I could not have asked for a more fun and diverse group of people to climb with. Truly one of the most memorable climbs of my life." —
Christopher • Jul 29, 2012
"The Princess Cruise - as the guides from Jackson Hole Mountain Guides referred to us. But hey, cruised up we did. And it was really Linda who was the princess and the rest of the Bay Area Wilderness Traing group - Chris, Aaron, Terry and me (along with Mike from DC) who were just the entourage." —
40in40 • Jul 29, 2012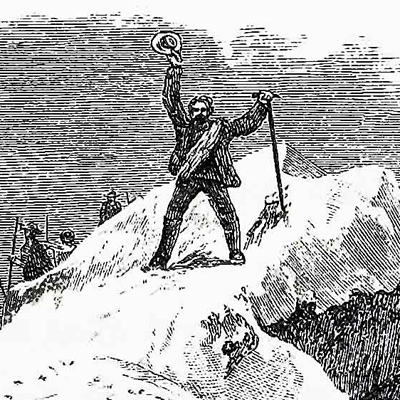 "Lost belaying. Piece lost 2 members to altitude Sickness, first time trek climber lead Upper exum, back belay and munter hitch up the mountain. submitted at 1930 climbed down in the dark. got back to camp at midnight at Moran." —
ktscarlett • Sep 4, 2011
"Despite ominous clouds to the west, we pushed up the Owen-Spaulding and by the time we reached the summit were greeted with amazing weather and insane views. One of the coolest summits of all time. Note: my too-small pants were thankfully retired after this outing." —
scott • Aug 2, 2008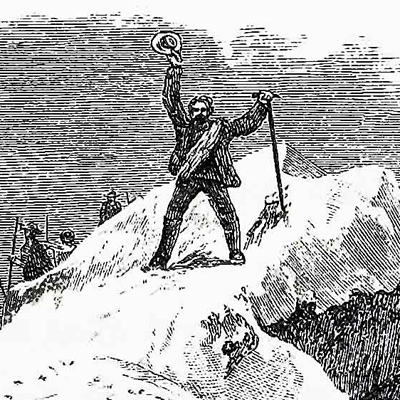 "Climbed Pownall-Gilkey with group of 6. Alpine start at 0430 from high camp, had the summit to ourselves for 45 minutes around 0930. Sunny but cold and windy on shaded western side of mountain." —
Bluebell08 • Aug 1, 2008
"Route: Owen Spalding variation I had been to Jackson and the Tetons several times as a boy with my family and was always mesmerized by the Tetons. This mountain range is absolutely stunning. I made the decision to climb the Grand and hired Exum Guides to lead the way due to the fact that I had no previous experience and was not familiar with the terrain. We started at the Lupine Meadows trail head and meandered through the forest admiring the beautiful scenery. I remember seeing many lakes below as we ascended in altitude. Our group consisted of myself, a younger fellow from back east and our guide. As we entered Garnet Canyon we followed a rushing stream with steep granite walls on each side and a steep snow field looming ahead. I remember being excited about getting on the snow. This area was absolutely stunning to the eye. We finally made it to the saddle where our overnight camp was in the guide hut. I had a fun time socializing with strangers from other areas in the country while rehydrating and trying to eat. Most of us tried not to look up at the huge rock wall that we would be ascending early in the morning. Many thoughts at camp (including my own) were that we had done ..." —
darinwilson • Jul 5, 2008
Awards
about