Glyder Fawr is the highest mountain in the Glyderau in Snowdonia, Wales.
At just over 1,000m, it is the fifth highest mountain in Wales and qualifies as 1 of 5 "super-mountains" at least 1000m high.
Lies on the ridge between Glyder Fach and Y Garn and has views to the north across the Ogwen Valley of Pen yr Ole Wen and the Carneddau and views south to the Snowdon Horseshoe.
The summit is very rocky, making progress slow.
Routes to the summit lead from Ogwen Cottage on the shores of the lake Llyn Idwal to the north, from Pen-y-Pass to the south, and along the Glyder ridge to the east and west, leading to Y Garn and Glyder Fach.
Until late-2010, most maps showed a height of 999m for Glyder Fawr, however it was resurveyed with accurate GPS equipment and found to be 1,000.8 m.
"13/11/2022 Great day out in Snowdonia with Susan. North ridge of Tryfan, Bristly ridge on Glyder Fach and then along the broad ridge to descen via Devil's Kitchen and Idwal. Will never get tired of this walk/scramble and have done it many times." —
johnandsue4fun • Nov 13, 2022

"Third and final summit on an unseasonably warm early April ascent. We stopped briefly for a snack before heading back down via Llyn Idwal. We made it back just as it was getting dark." —
isabellehatfield • Apr 8, 2015
"Not 100% sure of the exact date, but it was whilst I was basic training for the Army. We climbed Tryfan and then onto and over Bristly Ridge to the Glyders. I always remember, climbing bristly, was the first time I ever had that feeling of "Oh my God, I'm falling" my pack was pulling me backwards on the steep scramble up. Tryfan and the Glyders were some of the trickiest scrambles I have done to date. 1 day, I'll return, and do them again." —
HikingViking • Apr 17, 1987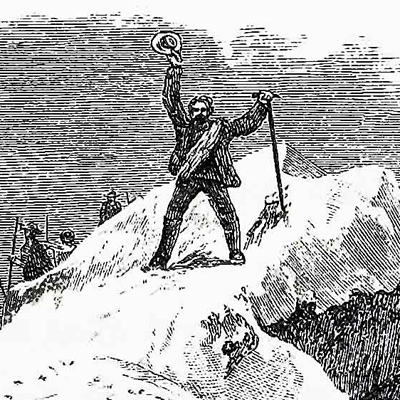 "With a party from the CHA Guest House at Llanfairfechan. By coach to west end of Llyn Ogwen. A fine circuit to Tryfan Far South Peak, Tryfan (main summit), Glyder Fach, Castell y Gwynt, Glyder Fawr and Y Garn. Descent via Devil's Kitchen. On the summit of Tryfan I jumped from Adam to Eve." —
peter43 • Sep 8, 1959
Awards
about