Garnedd Ugain, also known as Crib y Ddysgl, is a mountain in Wales that forms part of the Snowdon Horseshoe.
It is the second highest peak in Wales and lies less than a mile north of Snowdon.
Both Garnedd Ugain and Crib y Ddysgl appear on the Ordnance Survey's maps of the area, where the name Crib Y Ddysgl refers to the east ridge and the summit is Garnedd Ugain.
Crib y Ddysgl (meaning "ridge of the dish" in Welsh) is the name used by Alan Dawson for the peak's listing as a Hewitt.
1 summit • 20.3 km • 678 m gain • 2 hr 3 min
1 summit • 43.0 km • 2,783 m gain • 13 hr 56 min
"Ascent via Rhyd Ddu path, bagged Snowdon then Garnedd Ugain, Snowdon Ranger descent. First 2 mountains of my 40 in 12 months for charity. Amazing day, 38 to go! Please follow my journey on www.pushingpeaks.com " —
brendans40at40 • May 28, 2016
"Adventure training with the Army. We did this one whilst heading up to Snowdon via Crib-Goch. Wasn't sure at the time that it was a peak in it's own right !! But then, I was still shaking from a windy traverse of the knife edge." —
HikingViking • Apr 15, 1987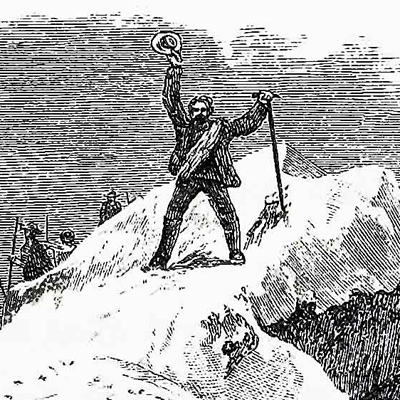 "Chester Rambling Club day trip by coach to road junction the other side of Lyn Dinas. Party led by Brian Frost and Arthur Wong on track leading past Hafod y Porth (on south west side) to old mine workings (not marked on map). Ascent straight to top of Yr Aran and down the other side (broken rocks, steep). We ascended the south ridge of Snowdon to summit. A pleasant walk. Descent via Crib y Ddysgl and Crib Goch to Pen y Pass. Others descended via Pyg track. Fine warm weather but cloud and haze at a distance." —
peter43 • Oct 7, 1962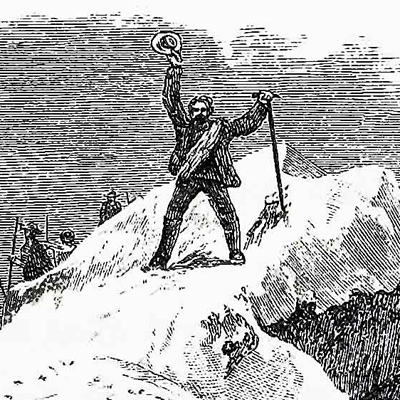 "With a party from the CHA Guest House at Llanfairfechan. By coach to Pen-y-Pass. Snowdon horseshoe over Crib Goch, Crib y Ddysgl, Snowdon, Y Lliwedd, Y Lliwedd East Top and Lliwedd Bach. After descending from the final top to Llyn Llydaw it was discovered that one member of the party was missing. Some of us formed a search party and went back to look for him. It was not long before we found him and all was well." —
peter43 • Sep 7, 1959
Awards
about