Highest peak
Aran Fawddwy
2,969 ft / 904 m
Most prominent peak
Pen y Fan
2,204 ft / 672 m prom
Most summited peak
Pen y Fan
38 summits
Most difficult peak
no info yet
Difficulty breakdown
no info yet
Climb some of the finest peaks in the principality, including the iconic Cadair Idris.
Includes peaks in South Wales, as well as in the Snowdonia National Park in North Wales.
Experience the diversity of the mountain landscapes across Wales caused by differences in the geology.
Marvel at the complex geology of these very ancient mountains.
Experience the wild fluctuations of Wales' maritime climate.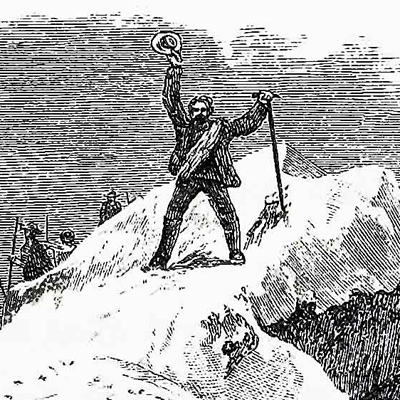 "Solo. Parked at carpark near summit of Gospel Pass. Ascended on good path to summit of Twmpa. Continued on path to Rhos Dirion. Highest point is SE of trig point. Followed gravel path which goes SW from trig point for somewhat over 1km. Continued on path to Waun Fach. Highest point is NE of trig point base. Returned same way. Misty from time to time. Only met a few others, all at or near Twmpa." —
peter43 • Sep 18, 2018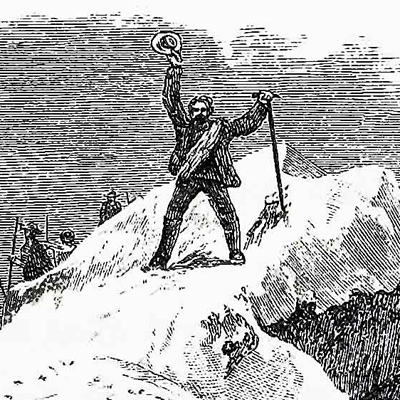 "Solo. From the carpark a little south of Storey Arms. Up the broad gravel path that goes to Pen y Fan. Deviated to include Corn Du. A very large number making the ascent with many, but not all taking in Corn Du. Continued to Cribyn, Craig Gwaun Taf and Y Gyrn. Mostly good weather but some mist and a little rain." —
peter43 • Sep 15, 2018
"Solo from Gospel Pass, up Twmpa, Rhos Dirion, Pen y Manilwyn to this top. Easy going on nice, green grass paths but bothered by bees on the summits. Then on south to Pen Trumau, Mynydd Llysiau, Pen Twyn Glas (where I walked into a swarm of flying ants) to Pen Allt-Mawr. From here the path was beastly underfoot, uneven with large stones. On to Pen Cerrig-Calch and Table Mountain to end. Was in two minds about taking in Pen y Gadair Fawr when up Waun Fach but decided, wisely to stick to the itinerary, as it was enough as it was. Fortunately got picked up at the end of the walk. Nice!" —
vygodski • Sep 1, 2018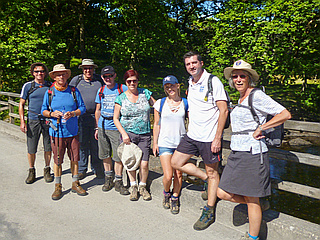 "MOEL SIABOD, Gwynedd, Cymru Friday 29th June 2018 Friday 29th June 2018. An ascent of Moel Siabod 872.2m/599.7m, from the Moel Siabod Café, Capel Curig, Gwynedd. 9.5km, with 710m of ascent. 6hrs 15mins. I had planned twice before to lead the NW Office walk up this mountain, but poor weather had thwarted the plans. On the first occasion, in September 2017, the wet weather necessitated a change of plan on the day, with a walk over the pass to Llyn Crafnant, and back again. In April 2018, I had aborted the day due to a very poor weather forecast. So this was the third attempt. I was even a little doubtful today, but for different weather reasons. The UK was in the midst of a heat-wave breaking the temperature records, and the forecast was for cloudless skies and very strong sunshine. Nine of us gathered, appropriately, at the Moel Siabod Café in Capel Curig. Everyone was still up for the attempt. I did change the plan, however, to a simple ascent and descent up the gentler northern flank, mainly because over a third of the ascent and descent would be through forest, thus affording some shade. In addition, I expected the more rugged east-facing side of the mountain ..." —
marktrengove2 • Jun 29, 2018
"Monday 7th May 2018. An ascent of Aran Fawddwy 905m/670m, Waun Camddwr 621.7m/15.5m and Glasgwm 779m/215m on the Aran massif, from Cwm Cywarch, North Wales. 17.6km, with 1090m of ascent. 8hrs 50mins. When I looked at my records, I noted that I had only scaled Aran Fawddwy twice before, and the last time was over fifteen years ago. When JdF proposed a hike in the high Welsh hills, I suggested a round of the two 'Welsh Corbetts' on the Aran massif. This was much to his liking, so a day was set. It proved to be a good one weather-wise, the last day of the second mini-heatwave that Wales experienced in 2018. We met up in Bala, and left his car in Llanuwchllyn at the southern end of Llyn Tegid (Bala Lake). I drove us up the narrow mountain road that leads to Bwlch y Groes, the most challenging mountain road pass in Wales, and steeply down into the upper Dyfi valley. Near Dinas Mawddwy, a lane heads north up into Cwm Cywarch, one of the most dramatic mountain valleys in Wales. It is little known, and a sure bet for a busy bank holiday Monday when the 'honeypot hills' are teeming with people. We parked in the car park provided near the road-end. Our hopes of mountain pea..." —
marktrengove2 • May 7, 2018