Includes 12 trailed peaks on the Hawaiian island of O'ahu. All 12 are exciting climbs, accessible, and have trails leading to the top. 9 of the peaks lie in the Ko'olau Mountains and 3 in the Waiana'e Mountains. The peaks vary from easier hikes to more challenging climbs; it's hard to tell which peak is the hardest to climb since all have a different character and pose different challenges. Created by peakery member Nandor Szotak.
Highest peak
Mount Ka'ala
4,040 ft / 1,231 m
Most prominent peak
Mount Ka'ala
4,040 ft / 1,231 m prom
Most summited peak
Koko Crater High Point
72 summits
Most difficult peak
no info yet
Difficulty breakdown
no info yet
As always, on Hawaii trails always expect humidity, rain, mud, and never forget about the strong heat of the sun.
The two big boys, the Ko'olau tallest Konahuanui, and Oahu's tallest Mt Ka'ala, will test your cardio, scrambling skills, and "mud resistance".
Work your way up from easier hikes like Pu'u O Hulu and Tantalus Peak to harder, more advanced hikes like Pu'o'hule'hule which includes a longer jungle walk, or Ahiki which requires more climbing/scrambling skills.
Climbing these mountain peaks will introduce you to real Hawaii hiking. From beautiful jungle walks to exposed ridges, from amazing ocean and mountain views to bird's eye views of Honolulu, you will have it all!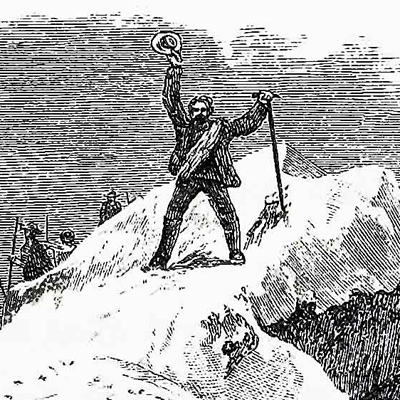 "*Can't add photos "unsupported file type"?...ugh. Awesome Advanced hike so kids & pets not recommended, too many steep climbs. Hike stars off with gradual incline walk but you'll know when the real hiking begins and it's constant uphill from there on. The last push to the summit was daunting for this once-a-week (if lucky) hiker as it's very steep. When you summit you'll be awestruck by the views. Being a minimum of 2L water and snacks. The Westside heat / humidity is brutal. Luckily, we were blessed with sunny weather with bouts of overcast..TYJ 😁" —
elpuaatuua • Oct 21, 2021
"Se Ohulehule to NE Ohulehule. Something new, something fun with a great crew. Some part of this trek is trespassing if you don't get a permit, so do it at your own risk. Narrow, gnarly ridge line with huge drop offs both sides, crumbly rock, not for the faint of heart :D" —
nandorszotak • Jul 17, 2021
"Tried a new route leading through 3 high peaks in the Waianea range. Was very hot on the exposed sections, mostly between Ohikilolo and 3 Corners. Thankfully we found some water catchments by the cabin so we could refill some water before the long section." —
nandorszotak • Oct 10, 2020
"I was eyeing out this route for a while. Reading some older write ups, I knew that people tried to do this, but most likely no one got to finish the ridge all the way to Lanihuli. We cleared the initial section uphill couple weeks ago to have a better start whenever we try to do the whole thing. That made the approach of the ridge so much better. The whole ridge is kind of miserable...lot of overgrowth, and mostly bushwhacking. There are couple drops where we had to use webbing for a safety descend, but other than that just fighting the ferns most of the time. Closer we got to Lanihuli the overgrowth got worst. We managed to get to the top just before started raining. Our way out was Mo'ole valley." —
nandorszotak • May 25, 2020
"This is not the typical route up Mt Olympus. This was done only by a handful of people, and is not recommended route. The route starts at the a certain point of Maunawili Demo trail, and climbs straight up to Mt Olympus. The bottom part of the ridge is overgrown with uluhe fern, so that is your first obstacle. After you bushwhack for like 0.4 miles (which doesn't sound much, but it's a lot), you get to the bottom of this hill in the middle of the ridge. The climb up is treacherous. You hit a wall and you have to contour on the right, and find a way up climbing from tree to tree in almost 90 degrees. When you top out the terrain flattens a bit, but gets more overgrown. From here just a short section and you start climbing straight up holding uki grass, clidemia plants whatever you can to ascend. At one point you get to a "lip" like a carving on the mountain side. You keep left on that making your way to the final climb. That is where it gets tricky. I know some other groups needed help from the top to climb up, but we managed to pull ourselves up to the KST (Koolau Summit Trail) without any help. Made it to the actual Mt Olympus top just under 4h, which was very pleasing." —
nandorszotak • May 2, 2020