Famous fell running challenge in the Lake District of England. A 66 mile/106 km loop beginning and ending at the Moot Hall in Keswick, it includes 42 fells with a total elevation gain of 26900 ft / 8200 m. One of the classic big 3 mountain challenges in the UK (the others being the Paddy Buckley Round and the Ramsay Round).
Highest peak
Scafell Pike
3,209 ft / 978 m
Most prominent peak
Scafell Pike
2,992 ft / 911 m prom
Most summited peak
Scafell Pike
86 summits
Most difficult peak
no info yet
Difficulty breakdown
no info yet
In 2018, Killian Jornet completed the Bob Graham Round in a record time of 12hr52min.
"From the NT car park at Stickle Barn. Took the Cumbria Way along Langdale and up by Stake Gill, diverting off it to climb steeply SSW up to the summit of Black Crags. Then continued to the summit of Rossett Pike. Descent was via Stake Pass. With BC and DB. Cloud and sunshine, with one short rain-shower. Cold WSW wind." —
marktrengove2 • May 17, 2021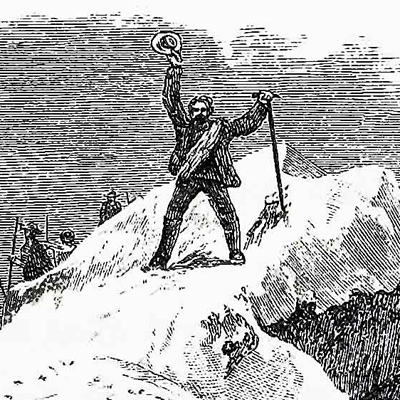 "The weather was brilliant with blue skies, making the views all that more special. We ascended from Thirlmere by the A591. Just a brilliant day all round. This was my 3rd climb of the mountain." —
michael-satta • Apr 25, 2021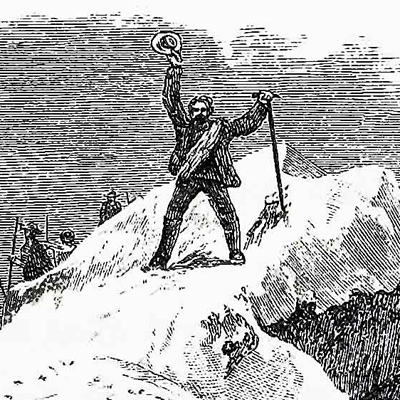 "The weather was brilliant with blue skies, making the views all that more special. We ascended from Thirlmere by the A591. Just a brilliant day all round. This was my 3rd climb of the mountain." —
michael-satta • Apr 25, 2021
"From the (free) car park above the Blencathra Centre at NY 30269 25647, to the summit of Blencathra by the west ridge, passing over Knowe Crags 805m/14m and Gategill Fell Top 851m/18m. In mist most of the way, with no views, despite the warm weather. I then took a descending traverse to Mungrisdale Common, finding the 'summit' cairn on its flat boggy plateau. Then descended to Sinen Gill to join the track down the Glenderaterra valley from Skiddaw House, and so back to the car. The southerly wind blew cloud over Blencathra nearly all the day, but the sun burnt through as I reached the Common. Solo. " —
marktrengove2 • Aug 26, 2019
"I parked on the lane by Michael's Nook at NY 34084 08418, where there is room for 2-3 cars. Taking the lane up between houses to the open fellside, I took the zig-zag path up through the bracken to the embedded boulder at the end of the south-west ridge of Great Rigg, which Wainwright appears to describe on the fourth page of his chapter on Stone Arthur in Book 1 of his Pictorial Guides to the Lakeland Fells. However, his drawing on the same page makes the position of his summit unclear, so I continued up the rocky ridge, visiting each knoll, until the ridge expired in grassland. I continued up over High Rigg onto the Fairfield plateau, visiting the highest point. A steeper decent south-east over more rugged terrain brought me to the col below Hart Crag. Some fifty metres up on an eroded path, and I was on the north summit of this fell. A recent high accuracy survey was unable to differentiate between the northern and southern cairns of the fell at 823.1m, so I ensured I visited both. I then retraced my route back over Fairfield and Hart Crag, continuing along the Rydal ridge to scale to the summits of Rydal Fell and Heron Pike. A steep pathless descent followed to Alcock Tarn, and..." —
marktrengove2 • Aug 2, 2019