Britton Hill is the highest point in Florida.
Britton Hill is the lowest state highpoint in the United States.
The hill is located just off County Road 285 about 2 miles southeast of Florala, Alabama.
A small park called Lakewood Park marks the high point and features a monument, trails and an information board.
"I spent the previous night at the Tallahassee Doubletree, pampering and prepping myself for my big day ahead. After a 2 1/2 hour drive, I arrived at this state high point after going over Florida's 2nd Highest Hill. THAT one was the real endurance test (a 60 second walk across the road)! Incredibly the parking lot was empty when I got there, except for a lone person cleaning the nice bathroom and sign-in area. I "trekked" up a couple of feet to the High Point Marker and signed in and, although my trusty gps told me that the "real" high point was in the woods near the trails nearby, I struck off to find it. Although 3 different trails encircle the area, it looked like the red trail was the closest, so I took that. It led me to an area near a Highpointers provided resting bench. I wandered around the entire area for about 15 minutes trying to find a summit signin box, with no luck :( . I finished the loop trail back to my car with a great sense of accomplishment! This was the start of my journey to bag the high points of 6 or 7 southeastern states after my Father's Day weekend in Florida. On to Cheaha Mt. in AL!" —
SteveM_StickMan • Jun 22, 2020
"Part of a 72 hour, 3000km, 5 state high point, 6 state blitz from Calgary to Nashville. Snow led to late arrival and unplanned bivy at Nashville airport to get rental car at 6am. Camped free near Pennsacola, Florida on Sunday night (65F). Hotel in Arkansas on Monday (30F). Cheaha and Britton Hill on Sunday. Driscol Mtn (and False Mtn) and Bonny and Clyde Memorial on Monday. Magazine and Woodall on Monday enroute to another bivy at Nashville airport (28F)." —
alexjoseph • Dec 2, 2018
"Hooray for Labor Day weekend! We flew into Atlanta from Vegas with the intention of bagging 9 new state highpoints and a couple National Park highpoints in 4 days. We accomplished that and then some!" —
Kevin • Sep 2, 2016
"Heat baked country roads through green-yellow pastures brought me to a little park off the side of an otherwise unremarkable road. The monument stood with a wreath leaned against it, but no explanation. While signing the summit log, I was ambushed but some giant black and white wasps who didn't seem to like sharing the space. Managing to get out without a sting, I made a point to stop for some sweet fireworks for the fourth." —
morrison.ryan.k • Jun 30, 2011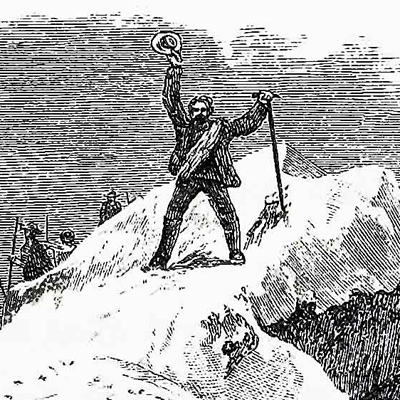 "driving tour of the SouthEast. about 82 degree and sunny. summit about 1830 pm. I'm suprised to see the area looks sort of like areas of Wisconsin, including holsteins in the pasture. I drive thru Tuskgege, Alabama along the way. lots of history." —
rhudedog • May 12, 2010
"At midnight on July 1, 1991, 5 climbers, Pete Allard, Jim Grace, Shaun Lacher, David Sandway and myself, Dennis Stewart, took their first step off the summit of Mount Rainier and began a climbing marathon to reach the highest point in each of the 48 contiguous states in one calendar month. During the month of July in 1991, the team hiked over 250 miles, climbed over 14 vertical miles and drove over 14,000 miles. Their total time (summit to summit) was 30 days, 10 hours and 52 minutes. All 5 members of the climbing team reached every summit during the month long expedition. Britton Hill was the 11th highpoint reached on this record breaking trip, which got the team recognition in Guinness Book of Records." —
Stewy • Jul 8, 1991
"When I visited this highpoint for the first time in 1986, it was just a forest. There was no parking area nor monument and it wasn't even a state park yet. Finding the highpoint was just a guessing game." —
Stewy • Jul 10, 1986
Awards
about