Outside of the Macgillycuddy's Reeks range, Mount Brandon is the highest peak in Ireland.
It rises from the coast of the incredible Dingle peninsula.
A clear day at the summit is a rarity; be mindful that strong winds and incessant rain are frequent visitors of the broad, exposed summit.
The classic route is from the east and requires a bit of scrambling; the pilgrim route marked by white posts is easier and is best for low visibility conditions.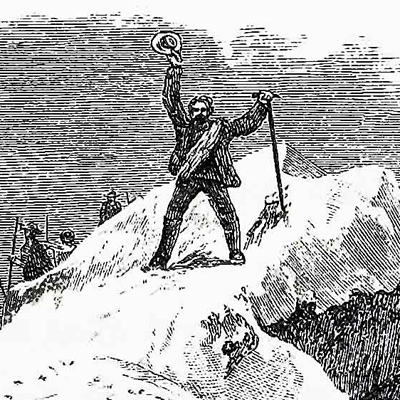 "Solo. From Faha on the east side of Brandon Mountain. I walked from Faha to Brandon Mountain (3127') via the Pilgrims' Route, returning the same way. The weather was good, but there was mist on the summit. The route is well trodden. There are metal poles, mostly new, and/or painted arrows or crosses on rocks at frequent intervals. One old pole was marked 'Aire! Cnoc Gear' (Take care. Dangerour hill.) At the summit there is a metal cross and the remains of St Brandon's Oratory. The route starts up grassy slopes and then rounds a corner into an impressive rocky corrie. The path climbs steeply up the head wall with a more gentle slope to the finish. By this ascent I completed the ascent of all the mouintains and tops of 3000' and above in the British Isles furth of Scotland. The time taken was 3 hr." —
peter43 • Jun 15, 1987
Awards
about