Black Mesa is the highest point in Oklahoma.
It is a mesa that extends from Mesa de Maya in Colorado southeasterly 28 miles along the north bank of the Cimarron River, crossing the northeast corner of New Mexico to end in the Oklahoma panhandle.
Its highest elevation is over 5,700 feet in Colorado; in New Mexico it attains 5,239 feet ; and in Oklahoma, it reaches 4,973 feet, the highest point in that state.
In Oklahoma it is home to Black Mesa Nature Preserve.
16 summits • 8.5 mi • 623 ft gain • 3 hr 7 min
3 summits • 8.4 mi • 612 ft gain • 3 hr 5 min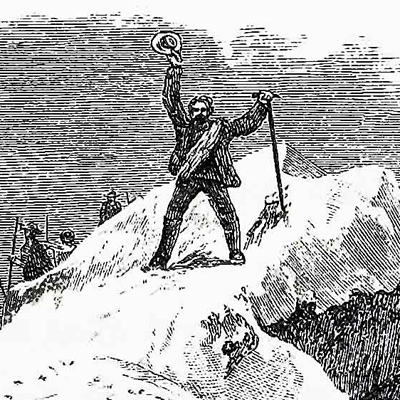 "The panhandle OK area looks so much like the Old Western cowboy vs indians movies/shows, all I could think of was they were behind every rock n hill. But so different in its beauty, worth the visit !!" —
6sniders • Jun 14, 2017
"After bagging Guadalupe Peak in Texas the night before, we met up with Roy from Memphis to climb Black Mesa. This hike was so much prettier than we were expecting! The wet winter made everything very green!" —
Kevin • Jun 3, 2017
"3rd of 4 state highpoints in 4 day weekend (NM, CO, OK, TX). Fun drive to Kenton and to the parking lot. Mellow flat walk and then up on top to find the obelisk. Saw another party behind us." —
alexjoseph • Apr 23, 2017
"Drove all night from Guadalupe Peak, Texas to get an early start. It turned out to be a beautiful day, sunny and warm. Nice easy 4.2 mile hike to the summit along the mesa. A lot of wildflowers this time of year and I saw a lone Pronghorn grazing in the distance." —
StoneMan • May 9, 2012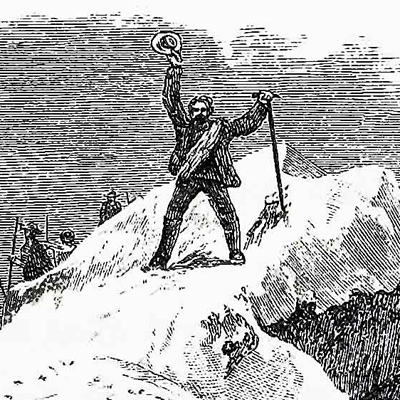 "very nice hike up a new marked route to the summit from the northeast of the mesa. the old route from the south noted in the guidebook "Highpoints of the United States" by Don Holmes. 4.6 miles to the summit. the Nature Conservancy has a sign for an easement in the area. summit about 1330 pm under sunny skies, 70 degree and northward. I hear then see a massive flock of sandhill cranes overhead heading south to Bosque del Apache! very cool!" —
rhudedog • Oct 16, 2010
"Since I had to catch a plane in Oklahoma City later in day, I had to start very early to get to this high point. So awoke at 4 am to drive to trailhead for what turned out to be a 6:15 a.m start in total darkness, the moon having set about an hour earlier. It was difficult to be sure I was on the trail due to the darkness and the limited reach of my headlamp. I could see what looked like the summit against the stars, but the trail didn't seem to be going there. Luckily it was not raining/snowing or I would have had real difficulty. There are helpful arrows along the trail about every half mile or so, so once I convinced myself that they were indeed pointing along the correct trail I was able to relax, and, of course it gradually grew a bit less dark. Reached summit at approximately sunrise. Light snow on ground, temperature around 25 degrees, very nice highpoint." —
wbrouhaha • Oct 30, 2009
"Had a fun time with my Dad on this one. 8.6 mile RT hike through some pretty gnarly country. Rattlesnake warnings and someone target shooting along the way added some nice flavor." —
catamount • May 21, 2006
"At midnight on July 1, 1991, 5 climbers, Pete Allard, Jim Grace, Shaun Lacher, David Sandway and myself, Dennis Stewart, took their first step off the summit of Mount Rainier and began a climbing marathon to reach the highest point in each of the 48 contiguous states in one calendar month. During the month of July in 1991, the team hiked over 250 miles, climbed over 14 vertical miles and drove over 14,000 miles. Their total time (summit to summit) was 30 days, 10 hours and 52 minutes. All 5 members of the climbing team reached every summit during the month long expedition. Black Mesa was the 43rd peak climbed on this record breaking trip, which got the team recognition in Guinness Book of Records." —
Stewy • Jul 22, 1991
"There were no trails or roads to the top back in 1987. I went cross country from the east and followed a compass bearing to the amazing monument. I was sure exciting to see such a prominent landmark after hiking so far and not knowing when I would reach the highpoint. There were no GPS's in these days." —
Stewy • Jul 12, 1987
Awards
about