Harney Peak is the highest peak in South Dakota.
It is also the highest summit in the United States east of the Rocky Mountains.
Harney Peak is located within the Black Elk Wilderness area within Black Hills National Forest.
The summit can be reached by following the trails either from Sylvan Lake, Camp Remington, Highway 244, Palmer Creek Road, Mount Rushmore, or Horse Thief Lake.
An abandoned fire lookout tower is on the summit.
"Very hungover hike with Danny from Sylvan Lake. We opted for the loop. Lots of people out hiking Black Elk. Trails were easy to navigate. It was a very hot an humid day. We were happy to get back to the car when we were done. " —
LGH-Tom • Aug 3, 2022
"Starting at dinnertime, I rushed up the nonstandard Willow Creek trail to summit South Dakota's highpoint just as the sun was setting. In hindsight, I should have chosen the easier route from Sylvan Lake and began earlier in the day. This would have given me ample time to explore the summit area before twilight -- and I presumably wouldn't have nearly killed myself rushing up and down the mountain! The more strenuous route that I took (Trails #8 and #9 from the Willow Creek campground) was reminiscent of South Sandia Peak in New Mexico. The trails were similarly difficult, the rock formations were comparable, and the possibility of wildcats lurking nearby kept me on edge during both outings. The descent might have been even more taxing than the incline due to the seemingly neverending amount of "stepdowns" along the way. I wasn't able to gain any momentum going down because of having to step down from large, wide rocks every couple of feet. It was like Mount Whitney all over again, only not quite as long! Also, my right foot got really sore because of footwear issues that I didn't resolve until the following day in Wyoming's Laramie Mountains. " —
theascent • Aug 18, 2019
"It was 42 degrees when I started. I expected rain, so I packed my rain gear- just in case. I made it up to the summit in just under two hours taking trail #9. The tread was good with few rocks as I'm used to. The work that went into making the tower on the summit is really incredible. Anyway, I had the summit for about 10 minutes before a group of kids appeared. One of them immediately put his empty water bottle on the wall and watched it blow away. I decided to loop around on trails #3 and #4 instead of going back down #9. Soon it started to rain. Then the rain turned to snow. Fortunately I was prepared so it wasn't that bad, although it was pretty windy. " —
Hillary • May 22, 2017
"Left the Sylvan Lake Lodge at 6am......made it to the top at 9am.....awesome weather, great views and a real blast climbing over rocks to get to the marker......the watchtower was a thrill and met a local named Craig who we had some enjoyable dialogue with......it's on to ND now and our next summit....bye.... Walter & Tracey Oddo" —
walteroddo • Sep 27, 2015
"Hiked up to the top with my wife to celebrate our 10th anniversary. It was a great hike both up and down. The weather was fabulous and the top was quite cool and really windy. The views were amazing and mind blowing. The skies were clear and the view went on forever. There were four horses with riders at the top and how they did that I'll never know. I would have loved to have seen that happen. I barely made it in several places. I was an interesting assortment of people that made this climb...from the hardcore couple that spent the night on the peak to a lady hiking this difficult trail in flip flops and a sundress. If you are near here take the time and do this peak. You will not be sorry. " —
lasttofallthedogs • Sep 17, 2015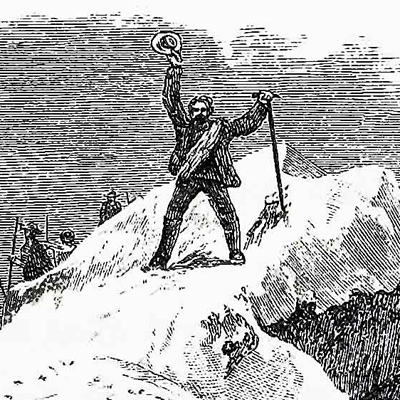 "Hiked it solo. Not a difficult hike. The summit was shrouded in clouds so there was no view unfortunately, but still very cool. There was a US Forest Service crew doing some renovation work on the lookout tower, and a local Fox TV station reporting crew arrived just as I started to head down. They did a piece on the renovation work. Was distressed to see the large stands of pine trees killed by mountain pine beetle; it is an epidemic." —
jefff • Sep 9, 2015
"Doug and I stopped to hike Harney Peak on our drive from Las Vegas to Winnipeg Canada. Beautiful weather, but it was the weekend of Sturgis... which meant it was crazy busy and we heard bikes roaring down the road nearby for at least the first third of the hike. Incredible wild raspberries everywhere! Fun little peak!" —
Brenda • Aug 6, 2015
"Awesome hike! Found the marker a little bit away from the lookout tower- forgot sunblock-- I don't think I have ever been more sunburnt in my life-- lol-- only bad thing about the day!! Great place to explore!! :)" —
Dana-Elizabeth • May 16, 2015
"Did this one pretty hungover, I don't recommend you do that. Very popular hike in the Black Hills of SD. It was my second state high point in two days! (ND being the other, haha)" —
D-Cap • Sep 21, 2013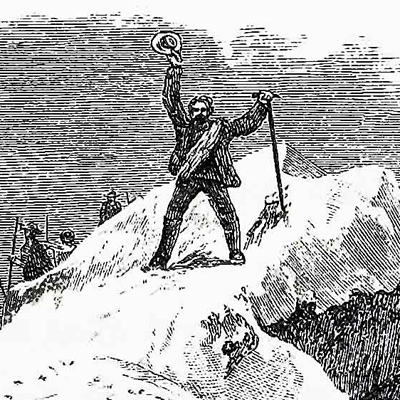 "Decided to go on a lark after doing some rock climbing near Rushmore. Already losing sunlight at the trailhead. Did the hike at a jog against steady traffic of people going opposite direction. Spent just a moment on the summit (which was absolutely majestic in the failing light) and then made swift time back to car in the last rays of daylight." —
fish • Sep 14, 2013
Awards
about